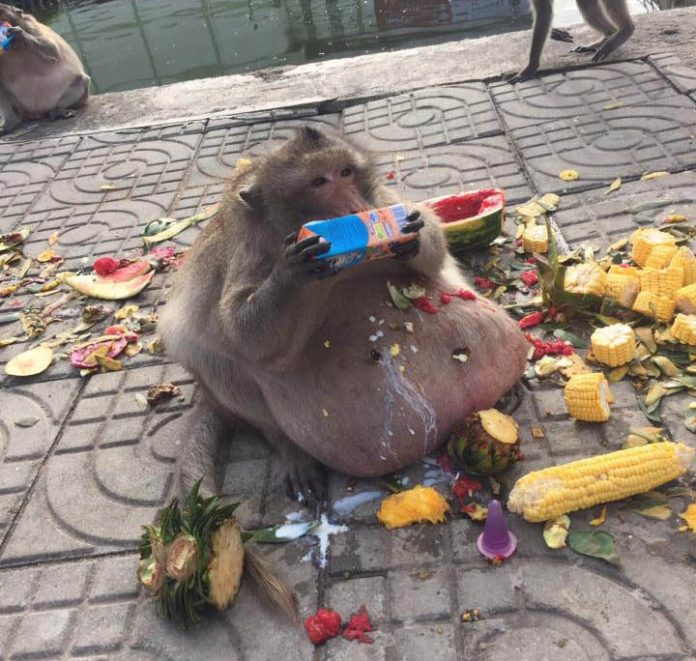 BANGKOK — A macaque who gained fame for his enormous belly will be returned to the wild after three months on a strict diet, vets said Thursday.
Dubbed "Uncle Fatty," the macaque was grossly overweight from gorging on human food when he was rescued and placed on a strict diet by veterinarians in May. Now three kilograms lighter, the monkey has been deemed fit enough to return to his home in south Bangkok's Bang Khun Thian district.
Read: Tumor-Free 'Uncle Fatty' Put On Strict Diet (Photos)
"His stomach has flattened," Nathanon Parnpetch, government wildlife veterinarian, said Thursday. "Now, he knows that he should eat only natural food."
When Uncle Fatty was rescued, Nathanon said he weighed almost 27 kilograms, far above the average macaque weight of 10 kilograms to 15 kilograms. Three months of eating leafy greens, low-sugar fruit and lean protein has seen his weight fall to an acceptable level, Nathanon said.
Asked whether Uncle Fatty would just return to his gluttonous ways and regain the weight, Nathanon said designated feeding areas would be established, and local officials would put up signs advising the public what foods are okay to feed monkeys.
"There are also trees and climbing areas for him to exercise there," Nathanon said.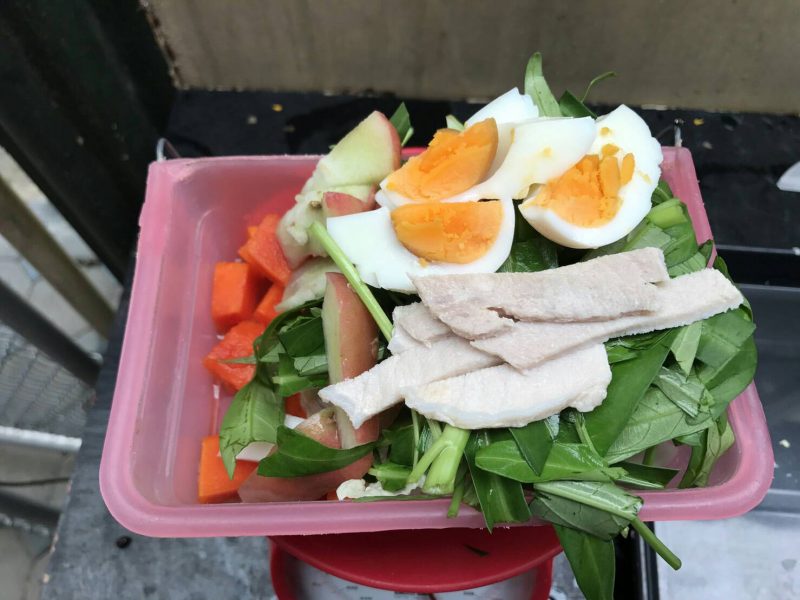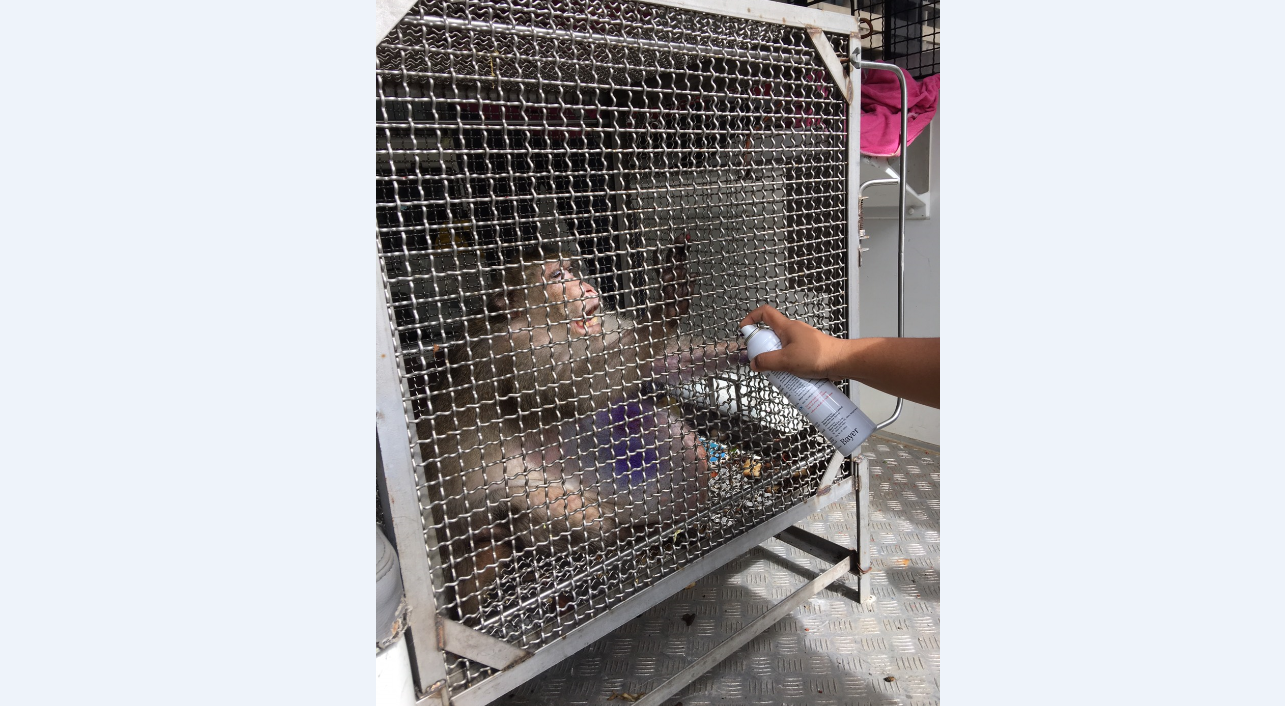 Related stories:
Tumor-Free 'Uncle Fatty' Put On Strict Diet (Photos)