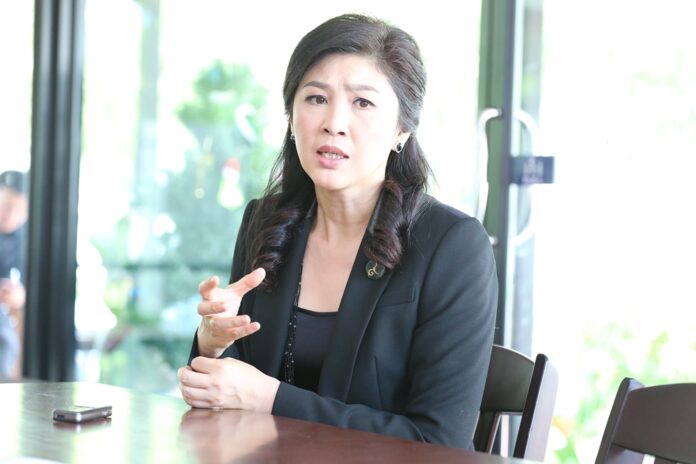 BANGKOK — A top intelligence official said Tuesday he did not expect any trouble when the verdict of former prime minister Yingluck Shinawatra is read tomorrow.
The court ruling was postponed from Aug. 25 to Wednesday after the former premier, who still enjoys wide support, failed to appear that day and is believed to have fled the country. Yingluck is accused of negligence that led to a multi-billion baht loss in a rice mortgage policy that was a key policy of her administration.
While Yingluck's supporters gathered in large numbers late last month when she was supposed to hear the verdict, National Security Council director Thawip Netniyom said few are expected to show up tomorrow.
Thawip added that there is no indication of any violence or unrest on Wednesday.
Yingluck is thought to have left the country two days before she was due to hear her verdict on Aug. 25. If found guilty, she faced up to 10 years in prison.
Her flight caused widespread speculation that the former leader might have had help from the authorities, given her high profile status and close state surveillance of her movements.

Top junta leaders deny this, but three police officers on Friday confessed to helping Yingluck cross the border to Cambodia. They said they did so under the order of an unidentified superior. The trio was transferred from their posts as punishment but no criminal charges were filed.