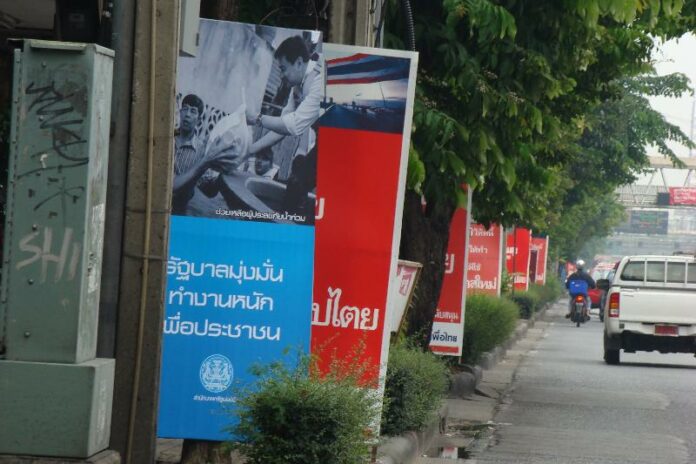 BANGKOK — Political parties can only campaign after a precise election date is set next year, deputy prime minister Wissanu Krea-ngam said Thursday.
Junta chairman and Prime Minister Prayuth Chan-ocha earlier this week said the date would be announced in June 2018, and the actual poll would take place five months later, in November. A junta ban on political activities remains in effect, meaning political parties cannot organize any functions even after Prayuth promised the election.
Wissanu said campaigns by political parties are regulated by election laws, so they will have to wait until a royal decree on general elections is implemented. He added that the ban has nothing to do with the junta's prohibition.
Since the coup in May 2014, the Prayuth administration has made numerous promises of elections as early as 2015. The date was repeatedly pushed back from October 2015, to early 2016, and again to 2017.
The latest election pledge drew skepticism from junta opponents who believed it would be postponed again, though one senior official said he "cannot think of any reason" for delays.
Leaders of the Pheu Thai Party – which ran the government ousted by Prayuth's coup in 2014 – and the Redshirt movement also urged the junta to lift its ban on political activities.
Redshirt leader Thida Thavornseth told reporters Thursday the junta's rationale of keeping the ban for the sake of peace and order during the royal cremation ceremony of King Rama IX was illogical.
"If the NCPO still does not wish to lift the ban by citing the royal funeral, it's illogical," Thida said, referring to the junta's name, the National Council of Peace and Order. "Because surely no one is thinking about causing any unrest at this time."
Correction: An earlier version of this article quoted PM Prayuth as saying the election date would be announced in June 2017. In fact, Prayuth said it would be announced in June 2018.