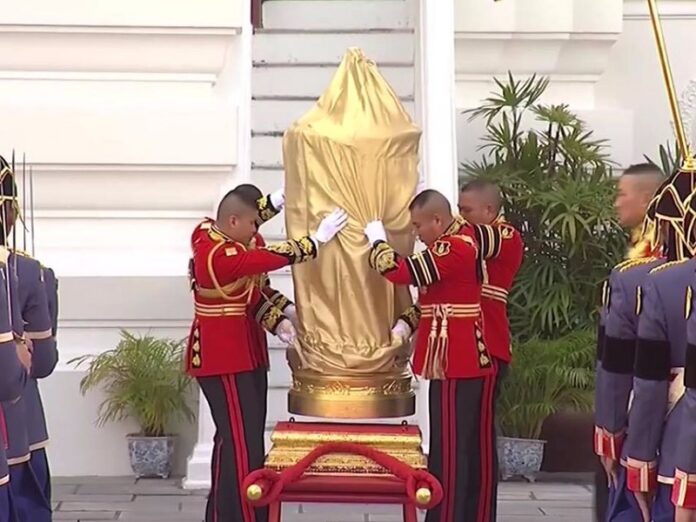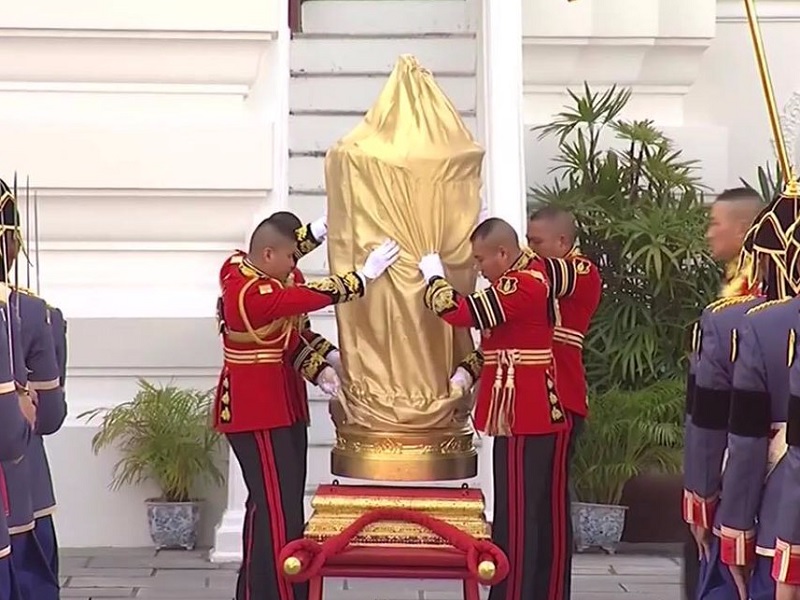 BANGKOK — The cremation ceremony for His Majesty the Late King set to take place Thursday was reportedly preceded by an ancient ritual little known outside the palace circle: the symbolic "theft" of the monarch's body.
The tradition of luk phra sop, literally "theft of the royal body," involves transporting the remains of deceased kings to the cremation grounds the night before the ceremony begins. As tradition requires, the body must be brought in secret at a time not made public, hence the sinister-sounding name.
Read: Royal Funeral for #KingBhumibol Live Blog
But reporters and observers at the scene said they witnessed the ritual at about 8pm. One was a reporter with ties to the military inner circle, who broke the news online Wednesday night.
"King Rama IX is now residing at Meru Mas in the middle of Sanam Luang. The theft of the royal body took place between 7:49 and 8:18pm," Wassana Nanuam wrote. "Once it was over, Rama X went home while Princess Sirindhorn returned to the [Grand] Palace."
She added that no officials would confirm that the ritual took place.
"It's speculation from what I can see from where I am, even though it's Code 5," Wassana wrote, referring to a police radio code meaning "confidential mission."
Chalinee Heawjapok, a mourner from Korat who was camped in front of Thammasat University Wednesday night, said she saw the ritual unfold. She saw a motorcade rushing into the Sanam Luang, and one of the vehicles was the same van that carried King Bhumibol's body on Oct. 14, 2016 – the day after his death – from Siriraj Hospital to the Grand Palace.
"The police were telling us to step back, and I knew what was going on. I felt a pang in my heart," Chalinee said. "I read from history there is this tradition. I knew I saw him. I recognized the van."
"My tears instantly rolled down. I felt something hit my chest. I don't want to live through that day again," Chalinee added.
Her friend Rapipan Wattanapan said she was overwhelmed knowing she was witness to the ancient tradition of luk phra sop.
"I prostrated and bid farewell to him," Rapipan said.
The funerary procession taking place this morning is a symbolic one. For one, the royal urn, or kot, atop the main carriage drawn by troops supposed to carry His Majesty's remains is empty. The body of King Bhumibol was placed in a coffin.
But for thousands of mourners camping here to witness the cremation of King Bhumibol, the ceremony isn't any less important. They are partaking in a final farewell to their beloved king, no matter where his remains lay.