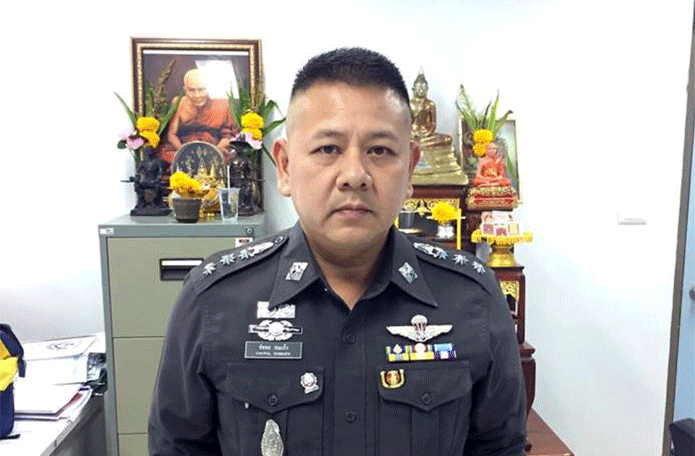 BANGKOK — The police and the army – already known for short hair – have been told to go even shorter.
A number of high-ranking officials on Monday showed up for work with the sides and back of their heads shorn close but for a small patch of hair atop their scalps. The haircut is part of a stricter new dress code imposed Friday on the armed forces.
"It's effective immediately, for the sake of orderliness," Maj. Gen. Kraiboon Suadsong, an officer from the police strategy division, said by phone. "I already cut my hair as an example."
Gen. Nattapol Nakwanich, secretary general of the Internal Security Operation Command, was also seen attending Monday's meeting with the new hairstyle. Police officers were seen lining up at barber shops on Saturday to shave their sides.
There are an estimated 230,000 police officers and about 200,000 soldiers in the army.
The new regulation was simultaneously put in place over the two agencies on Friday. Police were given an order signed by Kraiboon's office and police commissioner Chakthip Chaijinda. The order cited a need to look disciplined.
"All operative police officers must maintain orderly uniforms and haircuts, especially when they wear uniforms and all forms of headgears, they must have hairstyles that display strict discipline," the order says. "Especially the commanders of all levels, they must present themselves as examples."
Kraiboon attributed the idea to Chakthip, who reportedly wants police to hew to the virtue of discipline. He added that undercover police are exempted from the haircut, since it would blow their cover.
The army order is more specific. An internal letter issued by the Directorate of Personnel seen by Khaosod English instructed all soldiers to wear the same haircut as members of His Majesty the King's personal bodyguards.
The hairstyle, known as "904 cut," involves shaving the sides and back of the head, leaving just a smack of hair on the top.
Army spokeswoman Sirichan Ngathong said soldiers who "operate in specific mission areas" will be required to keep the new haircut. She would not specify which areas.
Sirichan referred further questions to the defense ministry. Ministry spokesman Kongcheep Tantravanich declined to comment.
Kraiboon, the police official, said there is no deadline for police officers to comply with the new haircut. He believes peer pressure will eventually force everyone to fall in line.
"This is a transition period. People should accept changes," the police major general said. "In the long term, people who keep their hair long will feel they are strange offshoots."
The new regulations coincided with the introduction of a novel form of salute imposed upon the army by King Vajiralongkorn. Soldiers are now required to heave out their chests and jerk their heads after performing a typical hand salute.