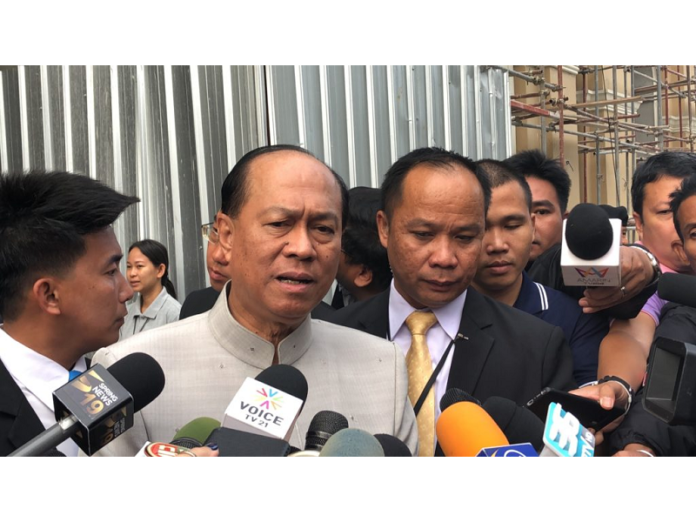 BANGKOK — Junta leader Gen. Prayuth Chan-ocha said Wednesday morning that he had yet to receive three controversial puppies for which he allegedly overpaid, leading an activist to accuse him of breaching anti-corruption laws.
Activist Srisuwan Janya on Tuesday accused Prayuth of breaching Article 103 of the Anti-Corruption Act – a law prohibiting government officials from giving or receiving gifts in excess of 3,000 baht – when he allegedly paid 7,000 baht above market price for three Bang Kaew puppies last December during a trip to Sukhothai.
Prayuth told reporters Wednesday morning that the animals had yet to be delivered to him, but said he was willing to resell them.
"I have paid the money. Anyone who wants can buy them from me," he said Wednesday morning at the Government House.
Srisuwan accused the junta leader of further breaking the law for gifting two of the three puppies to Interior Minister Gen. Anupong Paochinda and Deputy Prime Minister Chatchai Sarikulya respectively.
Anupong today told reporters on Wednesday he was aware of the law and said he would not accept Prayuth's gift, saying he already has dogs at home. Chatchai said he was not worried since the puppy had yet to be delivered.
Prayuth paid a total of 25,000 baht for the trio of puppies, originally priced at 6,000 baht each – or 18,000 baht for three – saying he wanted to give the seller moral support. Srisuwan said the surplus constituted a gift – and thus a breach of the law.
The activist said he would petition the National Anti-Corruption Commission today to determine whether the purchase violated Article 103.