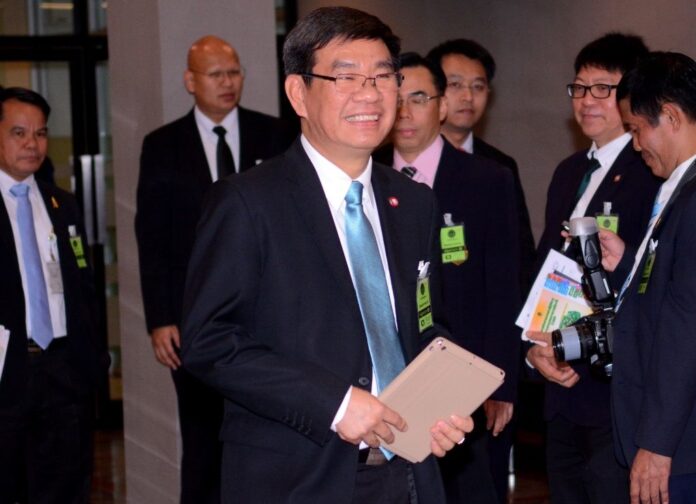 BANGKOK — An election commissioner who applied to become the commission's secretary general said Tuesday that the preparation of polls would not be affected by the move.
Commissioner Somchai Srisutthiyakorn said he doesn't expect his decision to affect the works of the Election Commission in the coming months, after concerns arose about a possible vacuum if he became secretary general. He said there would be four other election commission members on duty should he be selected to the position.
"There will be four election commission members. I don't even know if they will select me," Somchai said, adding that he would take leave on the day of the vote.
Somchai filed an application on Monday and said he wished to continue contributing to society by working for the commission before new members are soon appointed. The National Legislative Assembly has 90 days to vote on a second set of seven nominated commission members to replace the current five – including Somchai.
Somchai said he may have to resign by May 31 if he becomes secretary general.