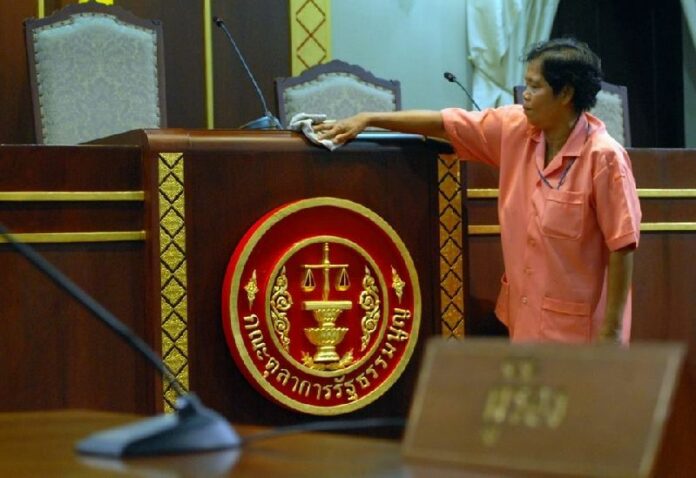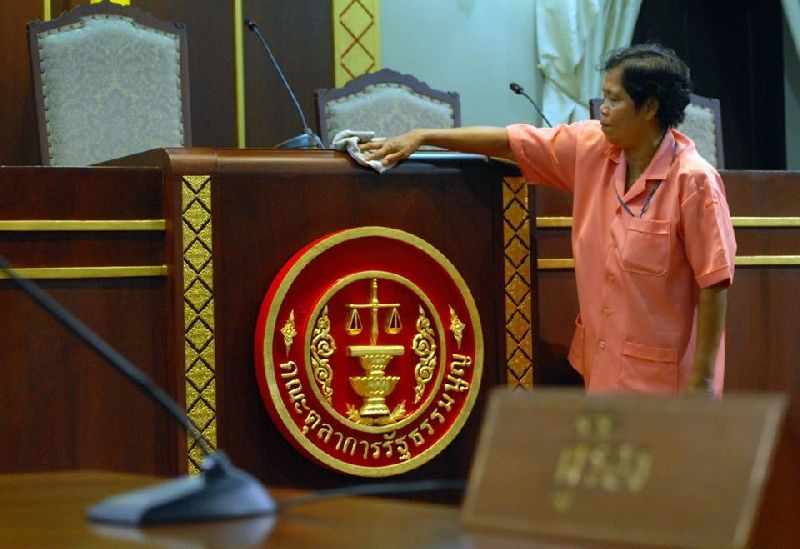 BANGKOK — Any who criticize the Constitutional Court and its rulings in a "rude" or "threatening" manner can now be jailed for up to a month under a new law passed by the military government.
The law, which came into effect Feb. 27 but was only published in the Royal Gazette website Sunday, details the court's duties and dishes out punishment for those who disrupt its proceedings. Those supporting its adoption said it would help insulate the court from political pressure.
A prominent rights activist said he's worried its broad language might be abused to stifle valid discussion of court's rulings.
"It can be interpreted widely," said Yingcheep Atchanont of the Internet Law Reform Dialogue, or iLaw. "What is honest? What is threatening? It's dangerous."
Yingcheep, whose organization monitors legal developments, also warned it's inevitable that the Constitutional Court, which interprets the country's highest law and hands down rulings concerning national governance, would draw debate from the public because of its importance.
"There are cases that affect politics," the activist said. "If there are more cases like that, there will also be more people criticizing it."
According to the new law, only criticism made "in honest manner [that] does not involve rude, sarcastic and threatening words" will be allowed.
Any remarks that violate the prohibition will considered contempt of court. Violators face up to a month in prison and a 50,000 baht fine. Guilt will be determined by a panel of nine judges.
The law follows an increasingly broader interpretation of contempt of court to cover a wide range of offenses, from gathering in front of court buildings to await politically charged verdicts to using fiery language in a filed appeal.
Somjet Boonthanom, a junta-appointed lawmaker who oversaw the law's drafting, said back in November that the ban was necessary to protect the court from "pressure" or protests. He insisted the court's rulings can be discussed and criticized within the scope of the law.
Yingcheep urged Constitutional Court judges to narrow what is considered offensive and what is not. He also said rulings under the new law should only be made by a set of judges uninvolved with the verdict that was criticized.