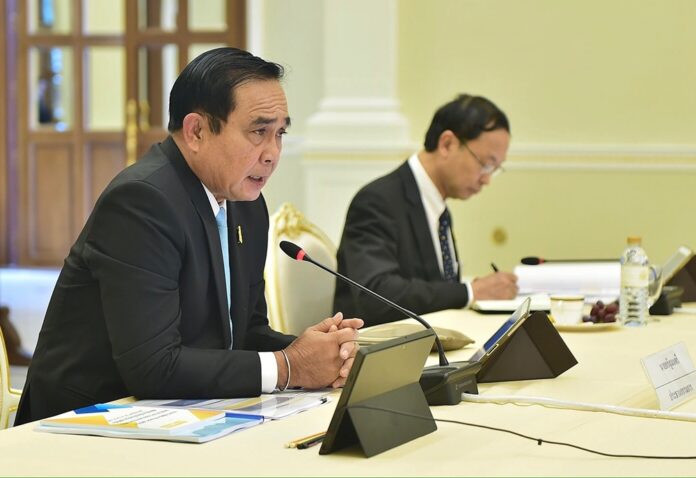 BANGKOK — No law stops junta chairman Gen. Prayuth Chan-ocha from joining a newly formed political party that wants to nominate him to be prime minister come the next election, his aide said Tuesday.
Deputy Prime Minister Wissanu Krea-ngam told reporters the current laws only prevents the regime leader from running in the election. The new party, called Palang Pracharat, has publicly sought to sign Prayuth as its top "adviser."
---
Election Vow Highlights:
Election Will Take Place in October 2015 at Earliest
Post-Coup Election May Be Delayed To 2016
'There Will Definitely be an Election' in 2017, Prayuth Promises
Junta Promises Election in 2017, For Real This Time
No Elections For Thailand This Year, NLA Says
No Really, There Will Be Elections This Year, Prawit Says
Asserting 'Thailand First,' Prayuth Says Elections Up to Him
---
Prayuth himself declined to answer reporters' questions on whether he would accept the job from Palang Pracharat leader Suchart Chantaramanee.
Col. Suchart, who served on a Prayuth-appointed reform body until July, said he wants the retired general to either serve openly as a formal adviser or as an informal strategist. He also pledged to nominate Prayuth for another term in office after elections are held, possibly in early 2019.
On Monday the Election Commission said the Palang Pracharat Party is eligible to register its name – despite its similarity to pracharat, a government program launched by Prayuth.
Election regulations only bar party names that vow "destruction of a democratic regime," commissioner Supachai Somcharoen told reporters.