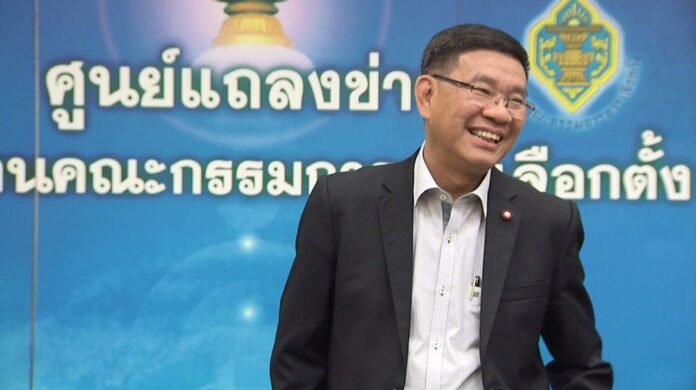 BANGKOK — The junta leader Tuesday evening dismissed a longtime election commissioner for "inappropriate conduct."
Gen. Prayuth Chan-ocha issued an order under Article 44 of the defunct constitution to remove election commissioner Somchai Srisuthiyakorn.
According to the order, Somchai exhibited "inappropriate behavior" during an interview to media and "confused the public on the election process." The order also stated that Somchai had a conflict of interest when he applied to become secretary-general of the Election Commission without resigning from his current position on the commission.
The order to dismiss Somchai was effective immediately.
"It's a real honor to unmask the NCPO," Somchai said in a Tuesday evening Facebook post.
Somchai, 59, is known for speaking his mind and recently criticized the repeated elections delays.
In an interview published online Monday, Somchai confronted the junta regarding its decision last year to essentially disband the Election Commission to appoint new members.
"The NCPO is one of the authorities in Thai society, even the one with most power […] so the NCPO cannot support any single political party," Somchai told The 101 World.
New political parties were allowed to register this month, and although Prayuth has been demur on his post-election ambitions, he is expected to seek ongoing power through a proxy party for the military.
Prayuth removed Somchai from office under Section 44 of the 2014 interim charter which gave him the authority to take any action for "national security." It remains in effect under the 2017 constitution until a new government is seated.
Somchai oversaw the 2016 charter referendum as well as the last pre-coup general election in 2014, for which he was criticized about his commitment to democratic institutions. In June of last year, the junta-appointed legislature voted to unseat all commission members and appoint replacements.
Related stories:
Somchai Says Election Commission Work Could Continue Without Him