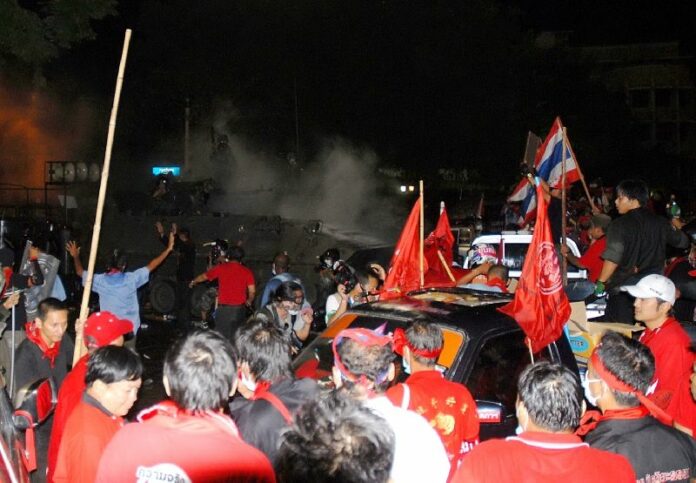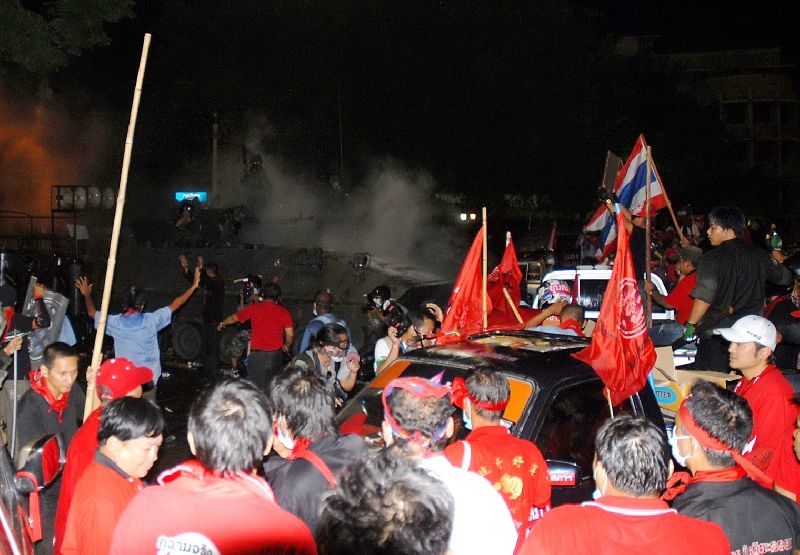 BANGKOK — Families of those who died when the military attempted to retake an area occupied by Redshirt demonstrators eight years ago will rally there today.
The victims' families and their supporters will gather at 7pm at the Democracy Monument, the scene of bloody clashes that left 27 people dead, mostly civilians, in April 2010. Organizer Phayaw Akkahad said she has not informed the authorities because she does not consider it to be a political assembly.
"On this important day, people who suffered from the losses caused by security forces cannot forget what happened," said Phayaw, whose daughter was killed in the 2010 violence. "It's inevitable that families of the victims will gather there and observe the occasion."
Public assemblies remain banned under the junta. Regime spokesman Winthai Suvaree said he hasn't been informed about Phayaw's rally, but suggested the matter would be handled by local police.
Phayaw said she and other victim families will also discuss pushing the national anti-graft agency to consider taking up murder charges against government leaders who ordered the crackdown. The charges against former prime minister Abhisit Vejjajiva, his deputy and the army chief at the time were dropped in 2015.
The April crackdown was followed by a larger military operation a month later to clear out a large Redshirt encampment downtown. Nearly 90 people died in the two months of unrest, including demonstrators, soldiers, rescue workers and two foreign journalists.