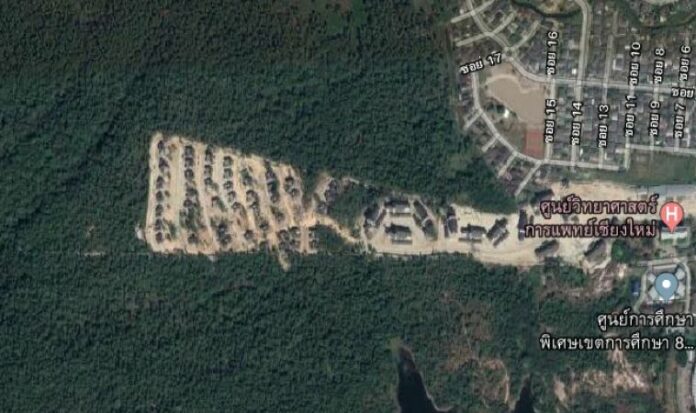 CHIANG MAI — No court representatives showed up Monday at a planned public dialog with residents opposed to the construction of judges' residences in protected forest land on Doi Suthep.
The talk, mediated by the army, proceeded without court officials despite their earlier pledge to join, according to an activist who led opposition construction of the homes on land carved from unspoiled forest. Court officials failed to show up at a similar meeting one week ago.
"They phoned at 8am to say they won't be here," Teerasak Thoopsuwan said. "It's alright. The fight goes on. We can just talk among ourselves."
The hillside development project for the benefit of judges, attorneys and court staff has been criticized by Chiang Mai locals, environmental activists and some in the public.
At today's meeting, the army promised to submit complaints from the opposition to junta chairman Prayuth Chan-ocha on Wednesday and ask him to resolve the matter.
Teerasak said he and others demand the construction be brought to a halt and structures already completed be torn down.
"The people of Chiang Mai insist the project must be demolished," he said.
The regional appeals court behind the project said in a statement that it could face legal action from its contractors if the project is stopped now.