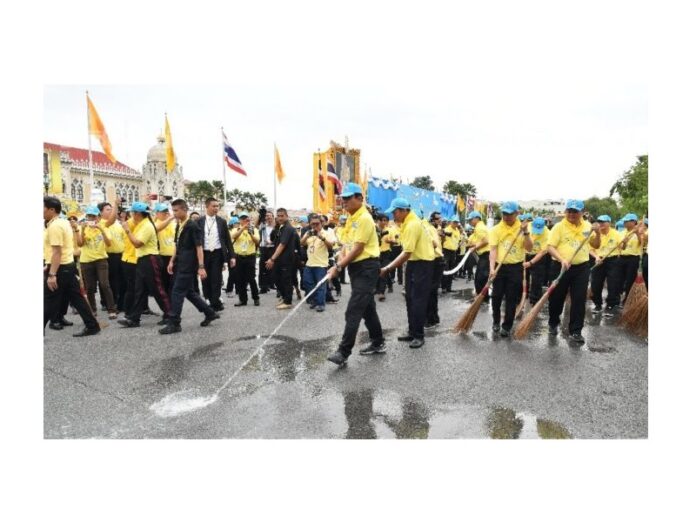 BANGKOK — Junta leader Gen. Prayuth Chan-ocha led a cleaning session at Government House in honor of King Vajiralongkorn, who turns 66 on Saturday.
During the Thursday session, Prayuth urged others to volunteer and perform activities for public good in honor of King Rama X on the occasion of his birthday.
The junta leader also wished that no protesters take over the Government House again, a reference to the past decade during which demonstrations have either surrounded or physically occupied the office of the prime minister.