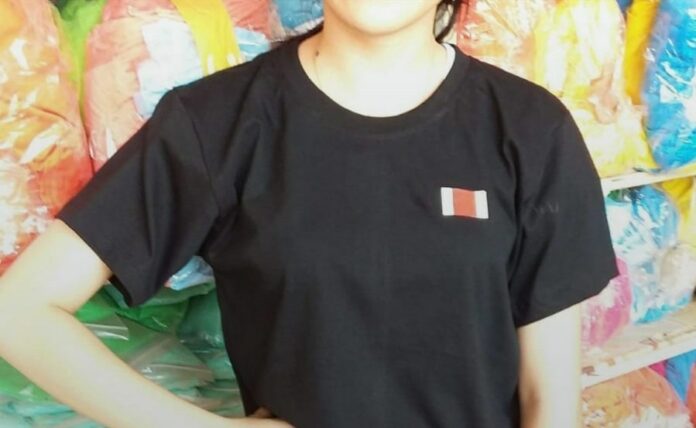 BANGKOK — Soldiers have detained two women without charge after searching their homes for T-shirts they had purchased, and one remained unreachable Friday, a civil rights group said.
It's unclear why the soldiers targeted the pair, though their families said the men searched the women's homes for black T-shirts they had recently bought online, according to Sorawut Wongsaranon of Thai Lawyer for Human Rights.
"The officers didn't tell them anything," Sorawut said by phone. "They said they were looking for the shirts."
Uniformed soldiers visited the first woman – only identified as Surangkanang – at her home and asked to see the black shirt she bought several months ago, according to statements released by the rights group. They found the shirt and went on to confiscate mobile phones from Surangkanang and her 11-year-old daughter.
Surangkanang was then reportedly blindfolded and taken for questioning at the 11th Army Circle base, which has been converted into a special prison. She was released Thursday night along with the phones, Sorawut said, but the other woman – named only as Wannapha – remains missing.
"We can't contact her," he said. "We don't know which agency we should contact."
Base commander Piyapong Klinpan and junta spokesman Winthai Suvaree could not be reached for comment as of publication time.
Sorawut added that Wannapha's family told the same story: A group of soldiers arrived at their home in a van, asked to see a black T-shirt she bought, then took her away.
A photo posted by Thai Lawyer for Human Rights shows the shirt in question, which bears a small emblem in red and white.
Red and white are a motif used by underground republican activists. Sorawut said he's not aware of any connection between the movement and the two women.