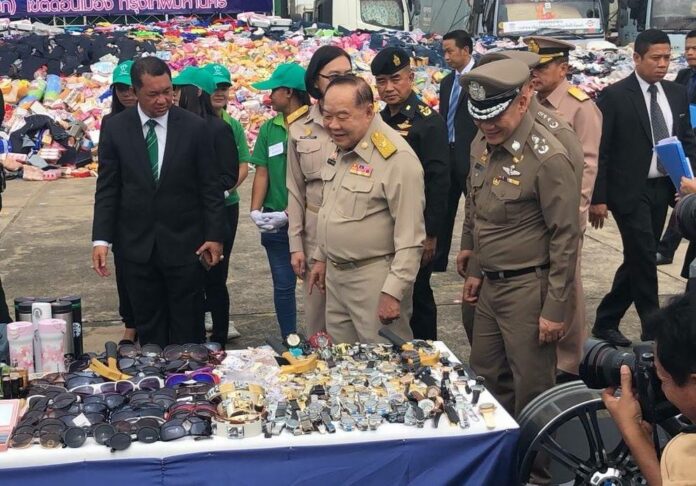 BANGKOK — Anti-corruption activists were unswayed by a deputy junta leader's claim Monday that he returned 25 undeclared luxury watches to a friend.
In the clearest indication that Gen. Prawit Wongsuwan will not submit the two dozen watches for examination by the National Anti-Corruption Commission, Prawit told reporters Monday he no longer had them.
"The watches are not mine because I borrowed them and wore them for 10 years," Prawit said. "I have now returned them all."
Read: Anti-Junta Activist Reports Being Ambushed Outside Home
Anti-corruption activist Srisuwan Janya said Tuesday that Prawit's statement does not absolve him of having failed to declare them among his assets as required by law.
Srisuwan said he would petition the commission Wednesday as he believes Prawit violated Article 103 of the Anti-Corruption Act, which forbids politicians and state officials from accepting gifts valued at over 3,000 baht.
Some of the watches cost over 1 million baht, with a combined value estimated in the tens of millions of baht.
Pro-democracy activist Ekachai Hongkangwan, who has staged more than 30 protests against Prawit on the mystery watches which came to public attention during a photo shoot in December, said that Prawit should be duly investigated.
"By borrowing them, it already means he accepted some benefits. Abroad, there are companies renting luxury watches, and it costs money to borrow them. You can't led this slide," said Ekachai, who has been physically assaulted several times in the street since he began protest Prawit. He said he will demand the commission take action against Prawit.
Prawit has been under the cloud of scandal since keen-eyed viewers spotted the first Richard Mille watch, estimated to be worth 3 million baht, on his wrist while sitting for a portrait with the new cabinet.
In the following days and weeks, a review of previous photos found him sporting dozens of expensive watches.
He's previously said that he borrowed the timepieces from an unidentified friend, while those close to him believed it came from a former schoolmate who had since died.