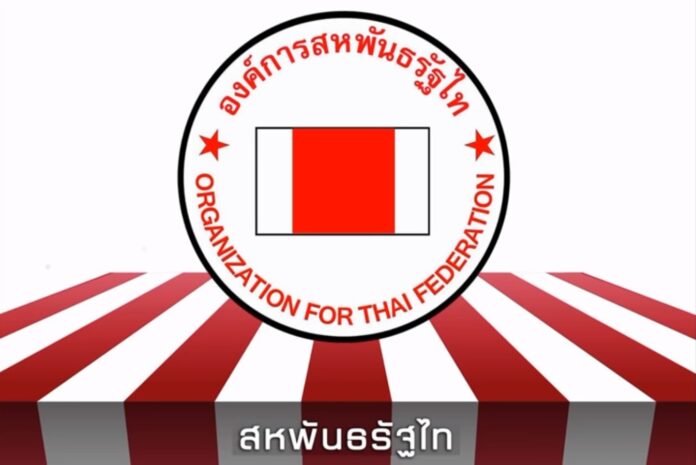 BANGKOK — Three more people are believed in custody for possessing black T-shirts linked to an underground republican group, a civil rights lawyer said Tuesday.
The three are most likely being held at the Bangkok Remand Prison, according to Pavinee Chumsri of Thai Lawyers for Human Rights. Another woman has also been held at an army base since Thursday.
"We believe their arrests might be connected," Pavinee said by phone, adding that she's slated to visit the three men in prison this afternoon to find out about their case.
She said the three men, who requested not to be identified by name, were arrested by the police's Crime Suppression Division some time ago. They were reportedly charged with inciting sedition and ordered jailed until trial.
Division commander Maitree Chimcherd said he had no knowledge of any such arrests.
"We haven't arrested anyone," Maj. Gen. Maitree said. "Is it the military?"
A woman, identified by her family as Wannapha, has been held without legal counsel at the 11th Army Circle base since Thursday after soldiers raided her home looking for a black T-shirt she recently bought.
Military officials said Monday the T-shirts bear an emblem used by a group called Organization for a Thai Federation, which seeks to establish a federal republic in part of Thailand.
The group condemned the arrests as an effort to intimidate its supporters.
The organization is one of two known anti-monarchy radical Redshirt groups, though they differ in their methods. One calls for gradual reforms that would lead to establishing a unitary state republic, while the other advocates armed uprising to replace the monarchy with a federalist government. The two groups have an adversarial relationship.
Related stories:
Black Shirt Arrests Part of Crackdown on Republicans, Official Says