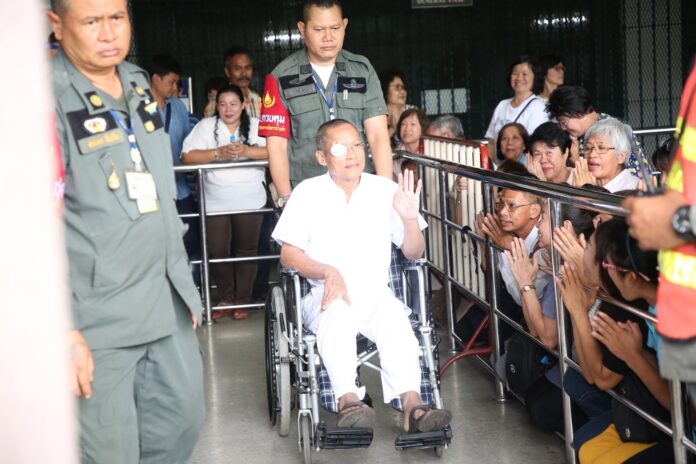 BANGKOK — A former monk known for leading an anti-government campaign in 2014 entered a guilty plea Wednesday to the allegation that he ordered two policemen beaten during the protest.
Suwit Thongprasert, formerly known as Buddha Issara, was charged with numerous offenses for the assault, which took place during the height of the protest to topple then-Prime Minister Yingluck Shinawatra. The 59-year-old is due to be sentenced in October.
Prosecutors said Suwit, who was leading a hardline faction of protesters at the time, ordered his guards to blindfold and beat up two undercover policemen after they were caught spying on their camp in February 2014.
For the attack, Suwit was charged with assaulting law enforcement officials and illegal detention. A verdict will be read Oct. 29.
The former monk arrived at the court on a wheelchair, with a patch over his right eye. His aides said he has severe backaches and recently underwent eye surgery.
Suwit also faces a separate trial for allegedly forging a royal emblem on the amulets he sold to his supporters.