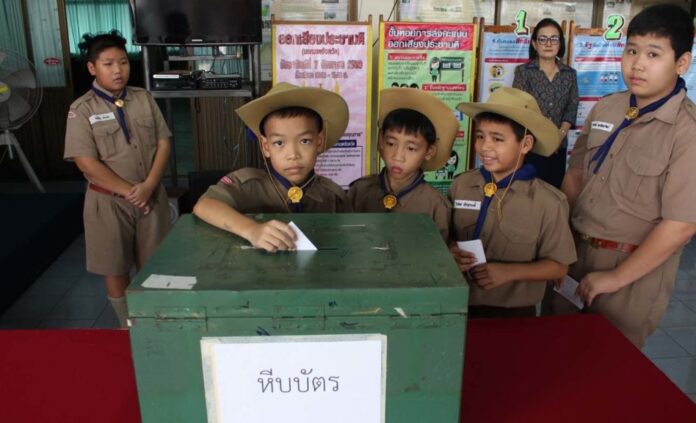 BANGKOK — The Election Commission on Thursday unveiled three new proposed electoral constituency maps for Bangkok.
The three are being subjected to public feedback before one is adopted for the next general elections expected in February next year.
Under the new election law for members of parliament, the number of MPs in Bangkok was reduced from 33 to 30, requiring constituencies to be redrawn.
Vichuda Mekanuwong, commission director for Bangkok, said Thursday that political parties and the public could offer feedback for 10 days from now until Oct. 13.
The reduction of MPs will set the ratio at one representative per registered population of 189,414.
The three proposed plans comprise different ways of dividing the constituency, but the Thonburi side of the capital – west of the Chaophraya River – will have 9 MPs in all three proposed divisions, while the Bangkok side will have 21 MPs.