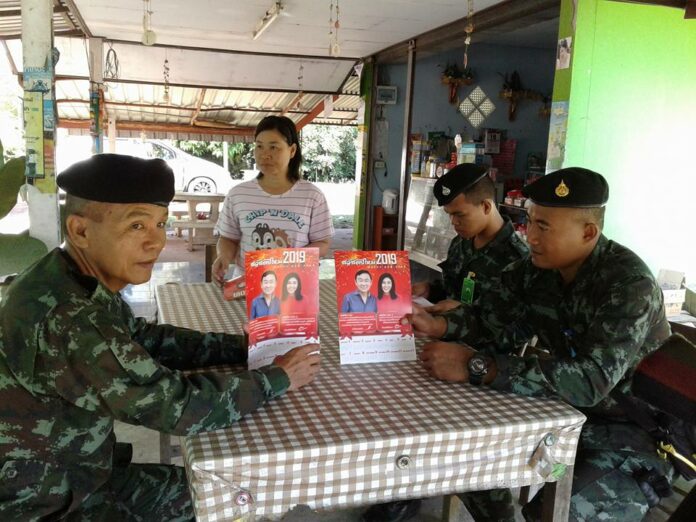 BANGKOK — A deputy police commissioner said he's ordered police to investigate whether anyone violated the law by handing out calendars bearing images of former prime ministers Thaksin and Yingluck Shinawatra.
Srivara Ransibrahmanakul told reporters the calendars had been distributed in Bangkok at Thammasat University, the Constitutional Court and the northeastern provinces of Udon Thani and Ubon Ratchathani. His comments came a day after soldiers visited the home of a woman who had distributed the calendars.
While Gen. Srivara said it appeared that no crime has taken place so far, police will continue to monitor the situation.
On Monday, soldiers paid a visit to the home of Wassana Kenhla and asked her to delete photos of the calendars from social media, an activist said. Media reports said she lives in Udon Thani.
"As far as I know, they did not take any legal action against her," said Anon Chawalawan, a civil rights campaigner who has talked to Wassana. "They asked her to delete the photos, but she insisted she would not."
Wassana posted photos of the encounter online yesterday. She wrote that she did nothing wrong.
"They came to visit me since morning. They asked me about the calendars, where I got them from and from who," Wassana wrote. "So I asked them back, what's wrong about it? They are for telling dates and months."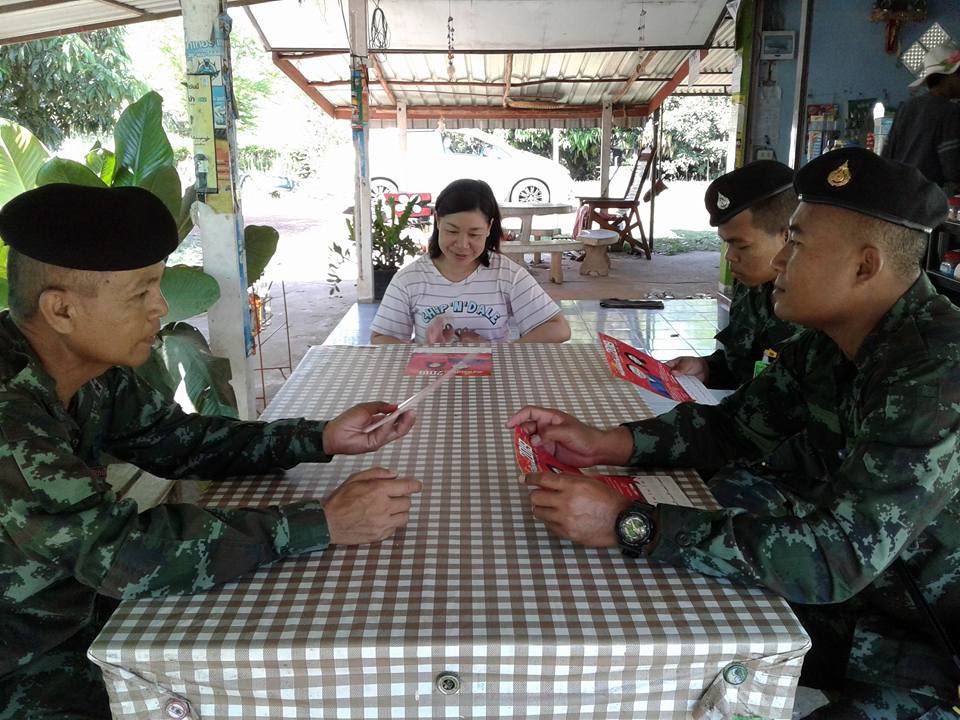 Neither Wassana nor the junta's spokesman could be reached for comment as of publication time.
Anon, who works for legal watchdog group iLaw, said Wassana told him she recently visited Bangkok and met a friend who showed her the calendars showing the Shinawatras, both fugitive former prime ministers and political nemeses of the military government.
Wassana told Anon she brought "20 to 30" of them home. She also handed out some to friends.
Wassana maintained she doesn't show who made the calendars, Anon said in an interview.
The incident follows similar crackdowns on public displays of allegiance to the two former leaders, who remain immensely popular among the Redshirts. Late last month, police had to walk back a threat from Srivara to prosecute anyone who shared a rap video criticizing the military government.
The junta banned distribution of similar calendars back in 2016. Soldiers also seized traditional Thai New Year water bowls from Thaksin supporters in the same year because they were inscribed with New Year greetings signed by Thaksin.
The regime said at the time that the bowls "incited division" in the country.