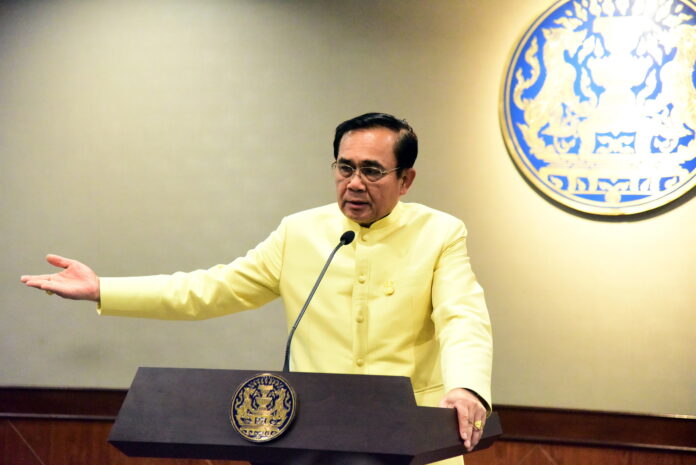 BANGKOK — His Majesty the King's coronation ceremony will likely take place after the election, junta chairman Prayuth Chan-ocha said Tuesday.
Gen. Prayuth said after a cabinet meeting that the government hasn't received orders from King Vajiralongkorn regarding the event to formally elevate him to the throne. Prayuth added that he thinks it will be "soon" without mentioning any date.
"I'm not promising anything. I just wanted to remind people who're forgetting about this," he said.
"The election will come first," Prayuth said when reporters asked if the ceremony would happen after polls slated for February.
Prayuth in June said the election could only happen after the coronation, then said last month that the schedule would be entirely up to the king.