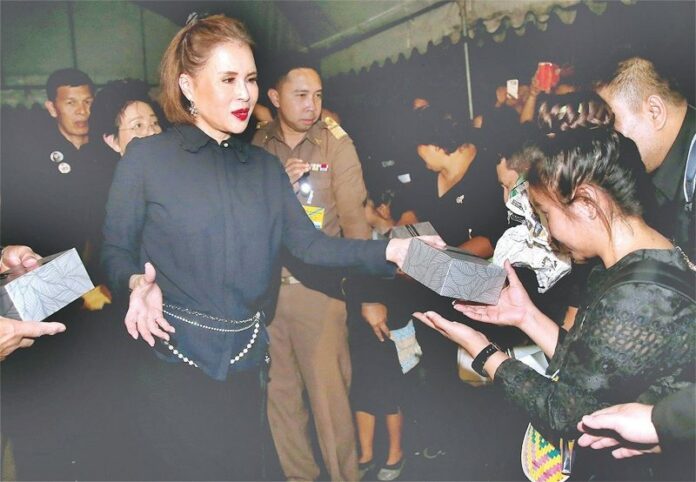 BANGKOK — The Election Commission on Monday afternoon declared that the eldest daughter of the late King Bhumibol cannot compete in the upcoming election as a candidate for prime minister.
The commissioners voted to shoot down the nomination just three days after His Majesty the King barred Princess Ubolratana Mahidol, 68, from the race for the top government job on the grounds that royal family members cannot get involved in politics. The commission cited the same rationale for its decision today.
Election Commission Meets to Discuss Disbanding Pro-Thaksin Party
"All members of the royal family must abide by the king's principle of staying above politics, maintaining political impartiality and they cannot take up political office," part of the statement released to the media said.
Thai Raksa Chart, the party that nominated the princess on Friday, initially said its executives would speak at a news conference at 5:30pm today but later canceled the event.
Just four days after the stunning announcement that threatened to upend the entire election, Thai Raksa Chart now faces disbandment by the Election Commission for "drawing" the monarchy into political affairs.