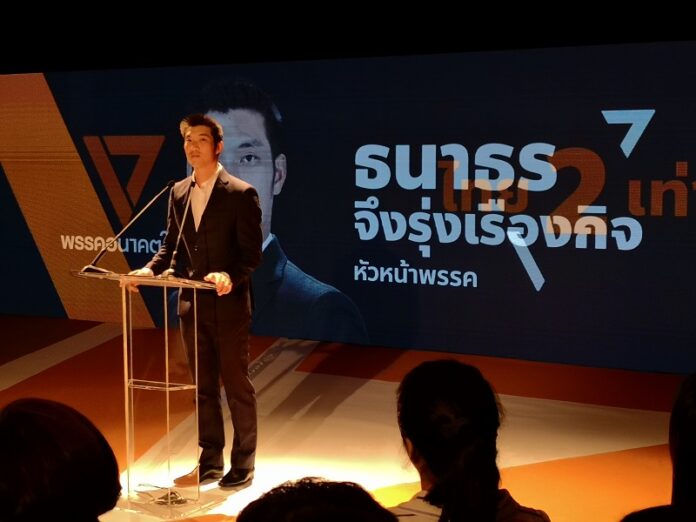 BANGKOK — Future Forward Party leader Thanathorn Juangroongruangkit said Monday he is ready to oppose a military coup after rumors spread that another was in the making.
Though the military regime dispelled the rumors today, Thanathorn – a prime ministerial candidate – said at about 1pm that he had assigned his party's intelligence team to closely monitor the political situation, as some fear elections scheduled for March 24 may not take place.
"The party's intelligence team is following and assessing the news and information closely," Thanathorn said, adding that it's still to early to tell how resistance would be mounted in the event of a coup. "We believe it's possible because prior to the May 22, 2014 coup, [then-Army Chief] Gen. Prayuth Chan-ocha always insisted he wouldn't stage one, but later told Time Magazine it had been prepared six months in advance."
He said that the way out for Thailand is to hold elections and return the country to a democratic system.
Thanathorn is not alone in fearing of a possible coup. A group of students and activists were scheduled to hold a vigil at 6pm today at Thammasat University to insist that country needs to hold elections.