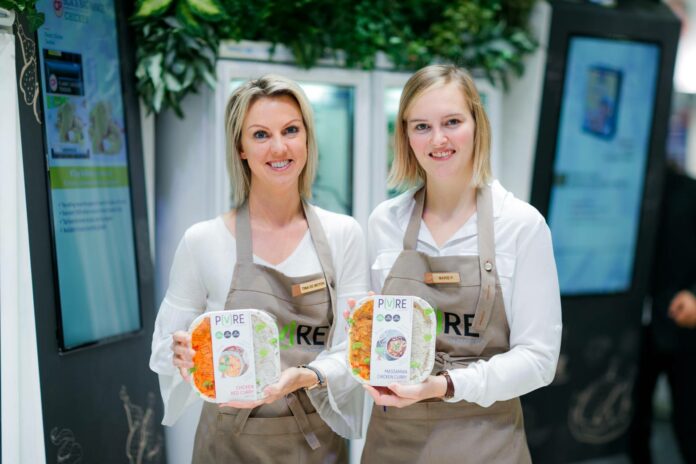 Charoen Pokphand Foods PLC (CPF) welcomed a large number of visitors to its booth at Anuga 2019 in Cologne, Germany, while Top Foods' PURE-branded Vegan Lasagna is awarded 1 of 64 top innovations of the world's largest annual food and beverage fair.
Mr. Prasit Boondoungprasert, Chief Executive Officer of CPF, said that Anuga 2019 presents a good opportunity for CPF to portray its image as a leading integrated food producer in the global trade arena. Driven by sustainable development, CPF's booth is designed under the concept "Put Our Heart Into Food", which is based on the company's key principles – Innovation, People and Planet. It is thus a pleasure that one of the company's products is selected as one of top innovations, which strengthens the company's image as a global innovative food producer.
PURE-branded Vegan Lasagna is a ready-to-eat vegetarian meal. Produced by microwave technology, it maintains tastes and nutritious values without food seasonings and boasts a long shelf life without any preservatives. Notably, its packaging is made from degradable pinewood pulp which helps reduce plastic by 85%. It has been warmly welcomed by consumers during a soft launch. It was bestowed Mercury's 2018 Award that affirmed its standards for airlines and won THAIFEX 2019's Innovation Award.
Benja Chicken, the U Farm-branded premium chicken meat, also chalked up overwhelming interest during its first introduction to the European market. Buyers were impressed with the soft and juicy meat, thanks to the 100% natural production process that is free from antibiotics and growth hormones. It specifically addresses consumer demand for high-nutritious and healthy products.
Anuga 2019 is also the venue where CPF observes movements in the world's food market, which will serve its innovative food development and improvement process and enable it to meet global consumer demands.