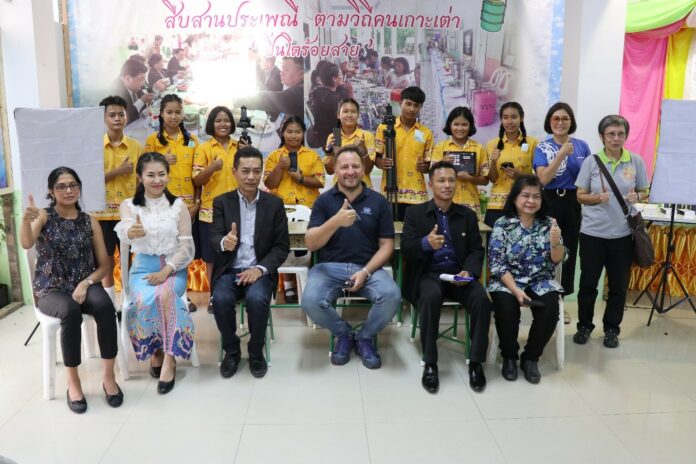 The Biodiversity Finance Initiative – BIOFIN by UNDP Thailand is working to strengthen economic development and provide sustainable relief to the local community and environment in Koh Tao during Covid-19 crisis, beginning with support for communications studio with video production equipment for local youth groups to present their way of life and to showcase the rich marine ecosystem which surrounds the island of Koh Tao.
The Biodiversity Finance Initiative or BIOFIN is a global partnership initiative implementing by 30 countries globally. It is managed by the United Nations Development Programme (UNDP) with an aim to close the finance gap for biodiversity conservation. BIOFIN Thailand's flagship finance solution is currently being implemented on Koh Tao island, Surat Thani province in the Southern region of Thailand.
Mr. Renaud Meyer, Resident Representative of UNDP Thailand, said that the BIOFIN technical team and Raks Thai Foundation team recently joined a visit to assess the local community who suffered from the socio-economic impact due to Covid-19 crisis and discussed the localization of the Sustainable Development Goals with the Koh Tao Municipality.
UNDP's BIOFIN in Thailand is providing a communications studio with video production and editing equipment for a group of students at Ban Koh Tao School which is the one and only school on this island.
"UNDP initiated this project in order to support students and youths on the island with trainings on communications skill through social media creation so that they can voice their thoughts and be part of preserving of their natural resources," said Mr. Meyer.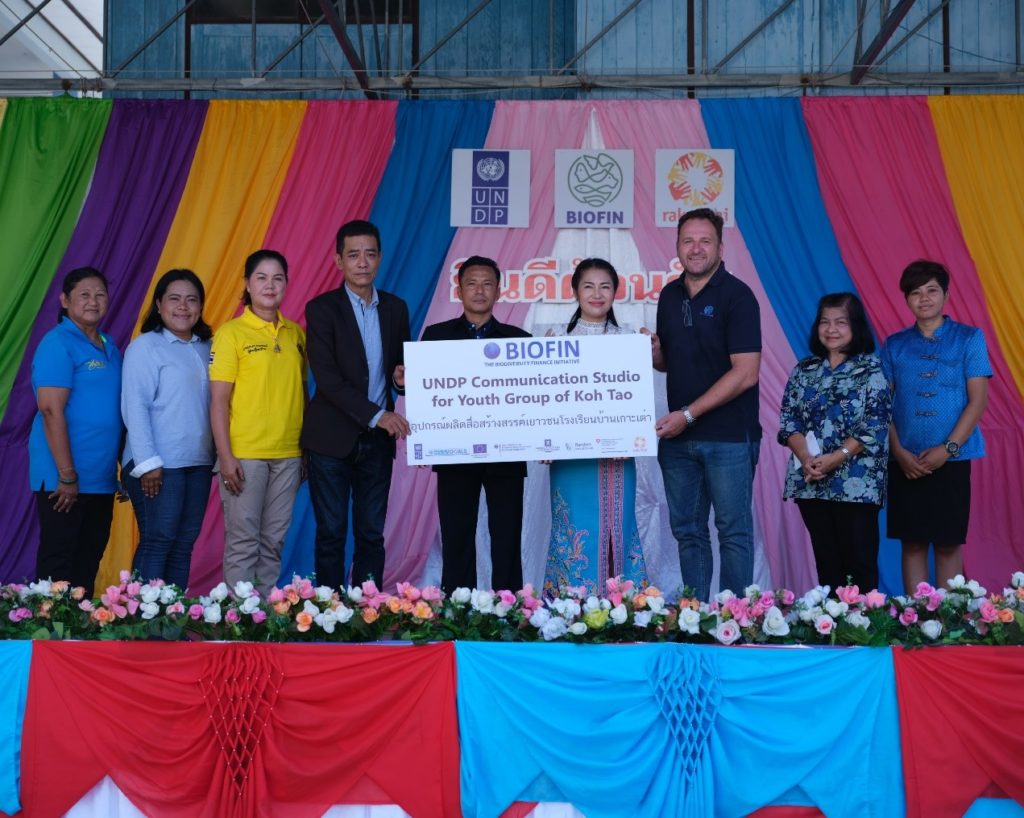 The students have already created their own online YouTube channel called Tao Noi Channel and have also made a programme through Facebook page known as Tao Noi Story. The new programme is set to raise awareness on relevant issues and stories featuring the challenges facing by people of Koh Tao towards sustainable tourism.
The group of young producers of Tao Noi Story, many of which are students of Ban Koh Tao School, said that the COVID-19 pandemic brought a tremendous negative impact to the whole island. Many businesses have been forced to close their doors while many people have lost their jobs.
UNDP mission reveals that Koh Tao Island during this season are stunningly beautiful though there are signs of the slowdown in tourism. We hope that natural rehabilitation will bring back beautiful coral reefs so that when the country is open for tourists, the beauty of Koh Tao will be ready to welcome those who loves visiting this Island.
UNDP Thailand in 2014 launched the Biodiversity Finance Initiative – BIOFIN, as a new global partnership seeking to address the biodiversity finance challenge in a comprehensive manner – building a sound business case for increased investment in the management of ecosystems and biodiversity. In Thailand, the National Economic and Social Development Council and the Office of Natural Resources and Environmental Policy and Planning are the key government counterparts to implement the BIOFIN project with UNDP.