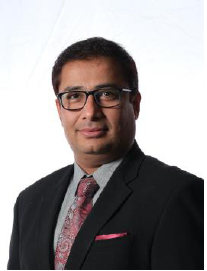 By Samir Sayed
Managing Director, ASEAN and Korea
Poly
COVID-19 has disrupted the workplace, forcing many organisations to not only suddenly accommodate a large remote workforce, but also to rethink their strategies and investments for continued communication and collaboration during this challenging time.
In the months since as economies around the world look to re-open and find some sense of normalcy, the way we work will never return to what it was in the pre-COVID-19 era. Workers around the world and across the Asia Pacific region are shifting in focus from "place" to "purpose" in a model where time is split between the office, and the home office. Hybrid Working is here to stay. Businesses are looking to find better ways to adapt to this new way of work, and at the same time to realign business priorities, as well as to reset their values, culture, and purpose to reflect the realities of the Next Normal.
Poly (formerly Plantronics and Polycom) (NYSE: PLT), a global communications company that powers meaningful human connection and collaboration, recently launched two new reports discussing the future of the workforce, titled The Future of Work in the New Normal: Re-thinking your Digital Priorities, and Hybrid Working: Creating the "next normal" in work practices, spaces and culture.
These reports highlight the evolving trends of today's modern workplace (and work spaces), where hybrid working will become the norm, and continued investments in the right technologies and collaboration solutions will go a long way in helping organizations plan for the future.
The Future of Work in the New Normal: Re-thinking your Digital Priorities
A new study from Ecosystm 360 commissioned by Poly discusses key priorities of business and IT leaders in Asia Pacific as the Next Normal emerges, and provides guidance to enterprises on how to negotiate the changes in their business and employee engagement models. The study revealed that hybrid working will become the norm for many organizations, with continued investments in cybersecurity, education, and technology as key digital priorities to focus on. Some highlights from the study include:
The Hybrid Work Model is Here to Stay
Working from home will become the norm for many organizations. 40% of organizations surveyed expected to continue using virtual meetings, even after COVID-19, irrespective of location. In the Philippines, for example, business process outsourcing (BPO) providers are piloting different models by having some employees work from home and some in the office.
The nature of the workplace will change; workplaces will be fitted out based on the need to meet and collaborate on projects; 55% of respondents expect increased use of digital technologies for Employee Experience; 47% of respondents expect increased use of collaborative tools and platforms even after the COVID-19 crisis is over. While just 15% of business leaders in Asia Pacific state they will reduce investments, business leaders in Malaysia bucked the trend, with 33% indicating they expect to reduce the use of commercial office space post-COVID-19.
Organisations will Focus on Making Remote Working Possible
Implementing VPN access – 44% of organizations surveyed implemented or boosted their VPN infrastructure in order to let more employees securely access internal tools and confidential data, in order to make remote working possible for a larger portion of their workforce.
Investments in laptops and collaborative software – Many organisations had to invest in laptops for employees using desktops (36%) and collaborative software (41%) during this crisis. Across several countries in Asia Pacific – and mainly in the emerging economies – employees were just not equipped to work effectively from home. Laptops, monitors, and headsets had to be purchased for the home environment.
Proactive changes to data protection and HR policies – Organizations took the opportunity to revamp data protection and compliance policies (43%), re-evaluate HR policies (34%), and implement measures to monitor the emotional well-being of their employees (31%).
Videoconferencing will Drive Workplace Engagement and Collaboration
Videoconferencing is the new voice – 63% of organisations in Asia Pacific significantly increased their investments in conferencing devices and headsets to address the collaboration challenges during the COVID-19 crisis, with 41% increasing investments in videoconferencing devices significantly.
Cloud video adoption to continue growing – 33% of organisations increased their investments in cloud video and collaboration solutions due to the pandemic, with demand expected to continue over the next 12 months, as they scale their technology capabilities to meet the needs of an increasingly remote workforce.
---
Hybrid Working: Creating the "next normal" in work practices, spaces and culture
Drawing on experts and futurists in the future of work, workspace design and psychology, this Poly report sets out the path to the "next normal", where employees enjoy flexibility and choice, and businesses thrive through motivated collaborative and productive teams.
Highlights from the study include:
Post-lockdown work practices will incorporate Hybrid working
New working patterns – new working policies that bring employees flexibility on when and where they work.
Outcome-based working – taking the onus off the hours and location, to being productive and delivering results.
Optimized investment – looking beyond the company office to create collaborative, technology-enabled personal workspaces anywhere.
Creating the best environments for employees to be productive and collaborative will be vital to the new hybrid working era:
Home offices will be given as much attention as the kitchen – ergonomically organized and crafted into places that inspire.
A prevalence of co-working – organizations will invest in co-working spaces outside of cities to attract talent. Group collaboration and social connections with colleagues and others will lead to cross-fertilization of ideas and innovation.
Cityscapes will change – will we continue to see high-rise office buildings? The city as a structure will stay as apartment living means the city is integrated into people's lives; restaurants are an extension of their kitchen and gyms their workout space.
As organizations respond, redesign and reinvent their business models, technology will play a fundamental role in enabling the shift to hybrid working.
For more information, please find the press release attached for your reference. The Hybrid Working report is available for download here, while the infographic is available here.
About Poly
Plantronics, Inc. ("Poly" – formerly Plantronics and Polycom) (NYSE: PLT) is a global communications company that powers meaningful human connection and collaboration. Poly combines legendary audio expertise and powerful video and conferencing capabilities to overcome the distractions, complexity and distance that make communication in and out of the workplace challenging. Poly believes in solutions that make life easier when they work together and with our partners' services. Our headsets, software, desk phones, audio and video conferencing, analytics and services are used worldwide and are a leading choice for every kind of workspace. For more information, please visit: www.poly.com. Poly, the propeller design, and the Poly logo are trademarks of Plantronics, Inc. All other trademarks are the property of their respective owners.