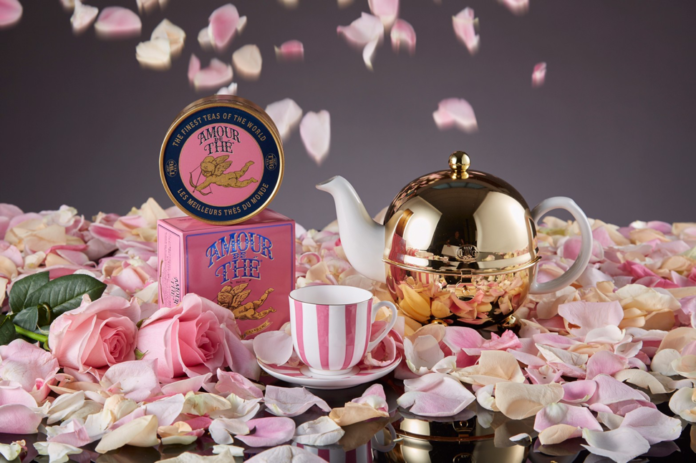 Bangkok, February 2021 – A juxtaposition between tradition and modernity, TWG Tea marries the significant cultures of the East and the West with an exquisite three-tier Le Voyage de Swan Tea Time Set this Valentine's Day and Chinese New Year.
Brilliantly infused with signature teas from the Weekend Tea Collection, each savoury and sweet nibble in the tea time set professes unique characters and flairs of some of the world's most renowned cities, allowing you to savour the taste of the world with this adorable tea time set.
A symbol of love and devotion, start the tea time with Pink Swan, a refreshing mocktail of Silver Moon Tea concocted with pink grapefruit syrup and lychee puree.
Begin the romantic gastronomic journey with an array of tea-infused savoury canapes such as the sweet and crunchy watermelon topped with feta cheese and mint leaf, sprinkled with Weekend in Istanbul Tea; fresh scallop tossed in herbs and lemon sauce infused with Weekend in Casablanca Tea; and smoked salmon sandwich with herb cream cheese and dill infused with Weekend in St. Tropez Tea. Indulge in bruschetta topped with scrambled egg, mascarpone, caviar and cream cheese infused with Weekend in Venice Tea; and crab salad sandwich with Weekend in Singapore Tea infused mayonnaise and seasoned with lemon zest and espelette pepper.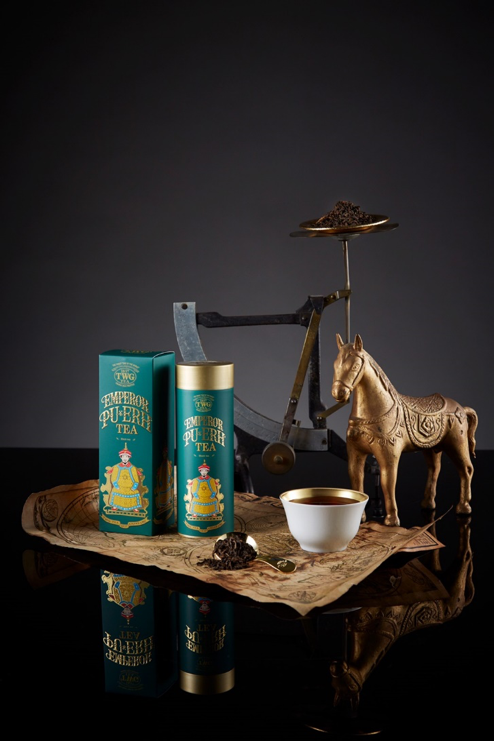 Impress your loved ones with a delightful assortment of patisseries blended with signature teas. The selection includes kaffir lime financier topped with raspberry jam infused with Weekend in Dubai Tea and decorated with berries and white chocolate; vanilla panna cotta sable tart is filled with raspberry jelly filling infused with Weekend in Dubai Tea; and raspberry cake layered with almond sponge, praline, feuilletine, and raspberry jam infused with Weekend in Dubai Tea. Other sweet pinnacles that will leave her feeling loved inside and out are the blueberry pavlova oozing with the decadent Weekend in Bombay Tea infused cream, topped with fresh blueberries, pistachios, and white chocolate; and the mixed nut caramel sandwich cookie with caramel cream filling infused with Weekend in Singapore Tea, dark chocolate and pistachios.
End the afternoon on a sweet note with the Swan Lake. Delight your Valentine with swan profiteroles – white chocolate profiterole filled with vanilla cream infused with Holiday in Paris Tea; and dark chocolate profiterole filled with Holiday in New York Tea infused raspberry cream.
Beautifully paired with the iconic French Earl Grey that brings heartfelt joy to lovers like a pair of swans taking flight to a wonderful journey, Le Voyage de Swan Tea Time Set for two is priced at 890++ THB and is available from 1 February to 31 March 2021 at TWG Tea Salons in Siam Paragon and The Emporium.
The Perfect Gift for Your Valentine
Place Vendome Tea
The emblem of perfection and purity, this tea symbolises the harmony between the taste of the Orient and Europe – a magical paradox uniting fruits and flowers into a wonderfully blended, fine TWG Tea green tea. The perfect gift for a special someone. 1,360 THB, 100g.
Mon Amour Tea
An alluring infusion to entice your one true love, this black tea is blended with yellow blossoms and sweet notes of quince, the sacred fruit of the goddess of love, Aphrodite. Beckon your beloved with this magical potion! 1,360 THB, 100g.
Amour de The
A swirling eddy of savours, remind her that love is eternal with this sensual TWG Tea Darjeeling is blended with delicate rose blossoms. An enchanting potion to awaken desires. 1,360 THB, 100g.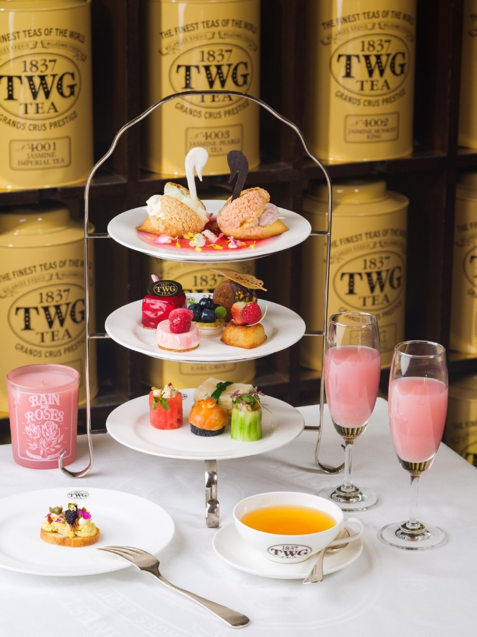 A New Year's Voyage through Tea and Time

Emperor Pu-Erh
This Chinese New Year, embark on a new journey through tea and time with the Emperor Pu-Erh, a matured tea yielding a strong and earthy fragrance. Noted for its stimulating properties that improve digestion and mental alertness, the cedarwood aftertaste also relaxes and calms the body. 1,360 THB, 100g.
Destiny Tea
Celebrate the New Year with the effervescent Destiny Tea. This exclusive green tea blend will enliven your spirits with passion fruit and a bouquet of rose, marigold and jasmine. An excellent tea for quiet contemplation and celebrations. 1,360 THB, 100g.
Hidden Pu-Erh
Luxuriously wrapped in a velvet pouch and a festive red and gold-embossed gift box, this exceptional earthy, matured black tea yields a surprisingly gentle floral aroma and the infusion produces woody notes of wild berries and forest moss. 2,200 THB, 90g.