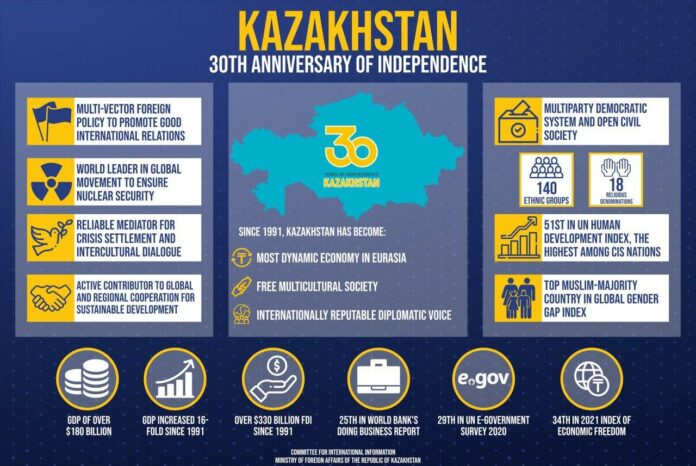 July 6 2021, Bangkok: Kazakhstan celebrates a glorious spectrum of achievements as anniversaries of remarkable milestones and remembrance are recognized in 2021. The Capital Day on July 6 celebrates the settlement of Nur-Sultan, Kazakhstan's capital city, as it marks the 23rd Anniversary on this day, which heralded a new dawn of prosperity and unity in the following decades. 
Additionally, July 6, 2021 is the 29th Anniversary of diplomatic relations between the Republic of Kazakhstan and the Kingdom of Thailand. Having shared similar geopolitical characteristics as natural transit hubs of their continent, the two countries have maintained excellent diplomatic relations through 29 years and are looking forward to expediting mutual interests, especially in commerce and tourism, in the years to come. 
The 2021 is a significant year to highlight the 30th anniversary of Independence of Kazakhstan – the country with unity and the 9th largest territory in the world with a higher GDP than other Central Asian countries. From transformations, growth, reforms, advancement to international outreach, Kazakhstan has strongly convinced the world its strength today and a brighter future ahead. 
H.E. Ms. Raushan Yesbulatova, Ambassador Extraordinary and Plenipotentiary of the Republic of Kazakhstan to the Kingdom of Thailand, disclosed that "The 2021 is a special year. With several past achievements and lucrative future trends, Kazakhstan has so much to celebrate, while heading to the next challenging phase."
Not only a transcontinental country with unrivalled interethnic relations achieving by its unique ethnopolitics, Kazakhstan has also recognized global responsibility to the world and initiated by the First President of Kazakhstan Nursultan Nazarbayev abandoned its nuclear arsenal. The 2021 marks the 30th anniversary of Ban of Semipalatinsk Nuclear Tests, proving Kazakhstan's vision to promote global peace and environmental responsibility.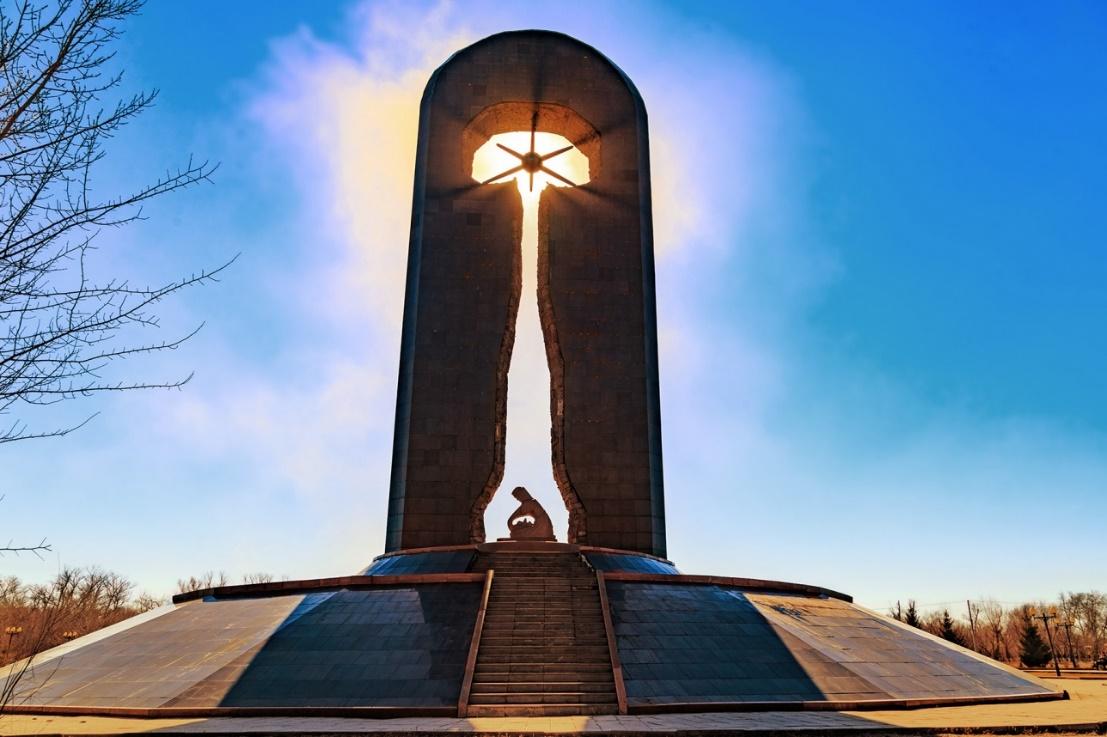 "The stronger than death" monument in Kazakhstan. Photo by qazaqstan3d.kz
Respecting to mark the termination of nuclear tests, the Republic of Kazakhstan together with a large number of sponsors and co-sponsors had initiated a commemoration on the closure of Semipalatinsk Nuclear Test site by declaring the International Day against Nuclear Tests on 29 August 1991, according to the Resolution A/RES/64/35 adopted by the United Nations General Assembly in 2009. Built in Semey, "The stronger than death" monument is one of significant landmarks in Kazakhstan to signify peace. 
The 2021 is also the year to celebrate the milestone of aerospace technology, as the first Kazakh flight was successfully launched from Baikonur into space in 1991 by Toktar Aubakirov and his crews. Toktar Aubakirov was the first Kazakh cosmonaut who joined the Soyuz TM-13 spacecraft.
The journey duration in space took 7 days 22 hours 13 minutes. With this historic glory, the world has also flagged Baikonur as a focal point of global cosmonautics. Triumphantly, the 2021 is an extraordinary year to mark the 30th anniversary of Kazakhstan in Aerospace.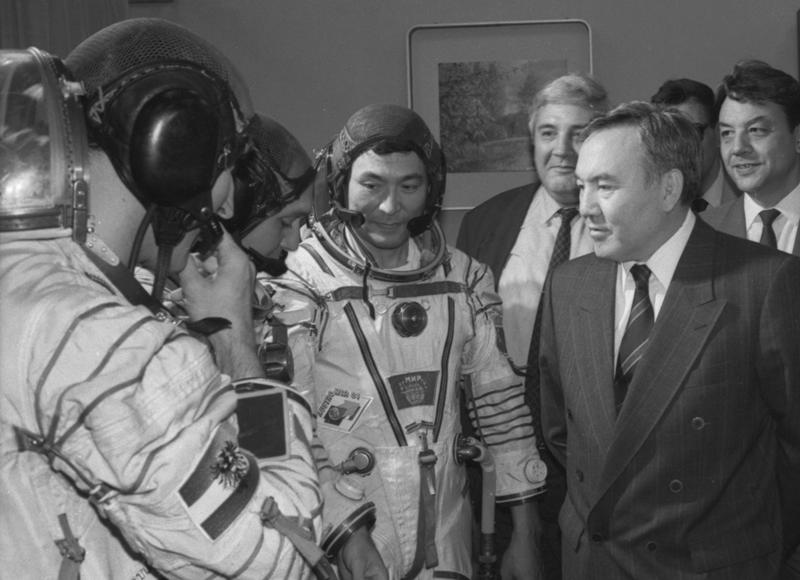 Kazakh cosmonaut Toktar Aubakirov and the First President of Kazakhstan Nursultan Nazarbayev
Literally, "Kazakh" means Free and "Stan" means Land. Kazakhstan translates into a Land of Free People, which has been reflected in Kazakhstan's unending endeavor to treasure social, economic and political stability above all. In 2021, Kazakhstan marks the remembrance of Kazakh composers, poets and wrestlers, including the 175th Anniversary of Zhambyl Zhabayuly (composer), 150th Anniversary of Kazhimukan Munaitpasov (wrestler) and 90th Anniversary of Mukagali Makatayev (poet).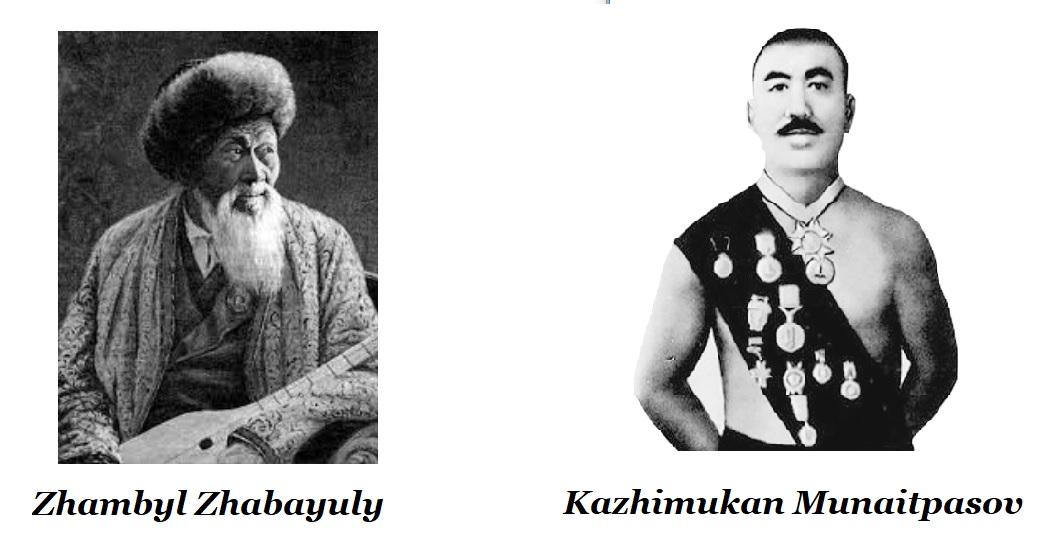 Before Kazakhstan declared its sovereignty and has grown with glory today, the country had struggled through difficult times on its journey toward independence. Underpinned by solidarity through ethnic diversity, Kazakhstan has continued to progress with the wisdom of distinguished leaders. The 2021 commemorates the birthday anniversary of Kazakhstan's important figures, such as Alikhan Bokeikhan (155 years), (145 years), etc.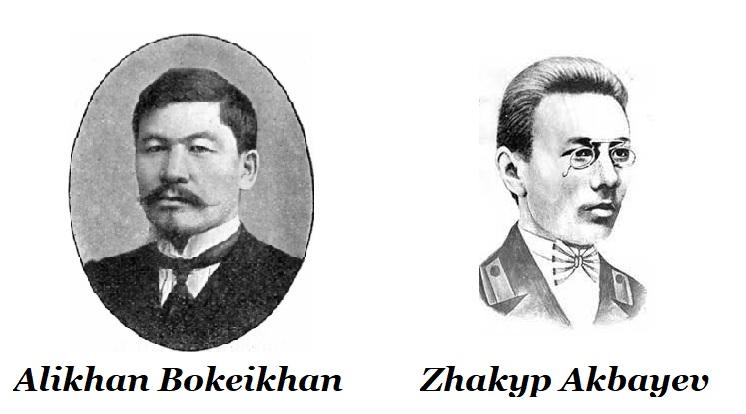 "Kazakhstan is steering toward a new era through consistent reforms, be it social, economic, political or domestic. Armed with the readiness and investment potential, the country welcomes every possible opportunity. Moreover, Kazakhstan is rising as an aviation hub in the west of country in Europe-Asia direction. Therefore, plenty opportunities are available for foreign investors and global companies."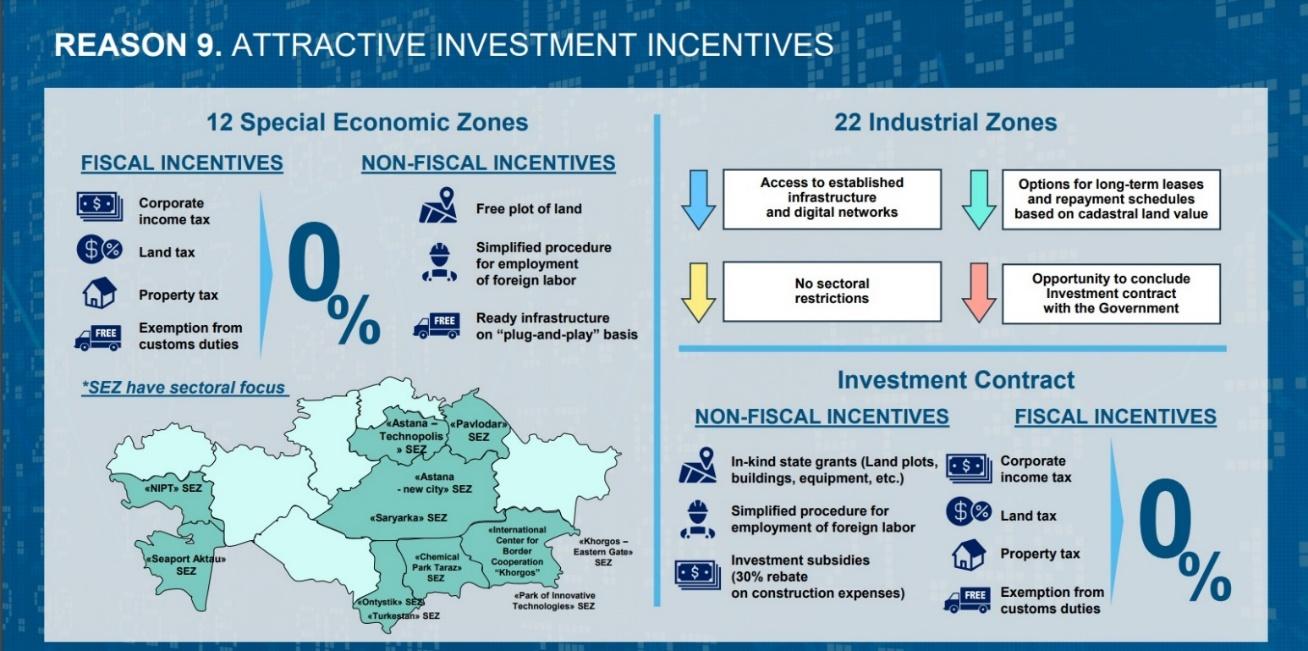 In order to achieve the remarkable reform scheme, which embraces social protections, healthcare reforms and education reforms, President of Kazakhstan, Kassym-Jomart Tokayev, has a far-flung vision to accentuate the concept of "Listening State" in the framework of his reform implementation. Underpinned by the intention to correctly listening and responding to the citizen, Kazakhstan expects to become a fair state that protects the interests of people through appropriate law enforcement and judicial systems. Beyond the protection of citizen's rights, President of Kazakhstan, Kassym-Jomart Tokayev, is looking forward to achieving socio-economic development, which is an essential element that strengthens the position of Kazakhstan on an international level.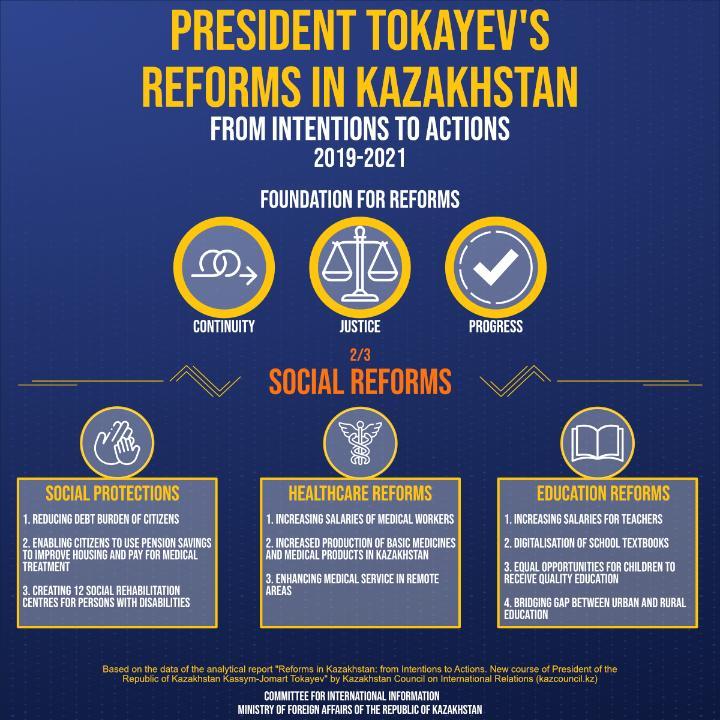 As a recognized locomotive of regional integration in Eurasia, the government of Kazakhstan has established certain centers to serve foreign investor's community with assistance in various aspects, such as networking, information, financial support, permits, etc. Investment opportunities are open in several segments, spanning mineral resources, healthcare, exports, education, technology, transportation and logistics, agribusiness, tourism and many more. 
To Kazakhstan, the 2021 is hence a special year to mark. Upon the celebration of meaningful milestones, the country is undergoing a series of essential transformations to prepare for a brighter future – with abundant resources, solid stability, endless efforts and diverse opportunities that the country offers to the world.