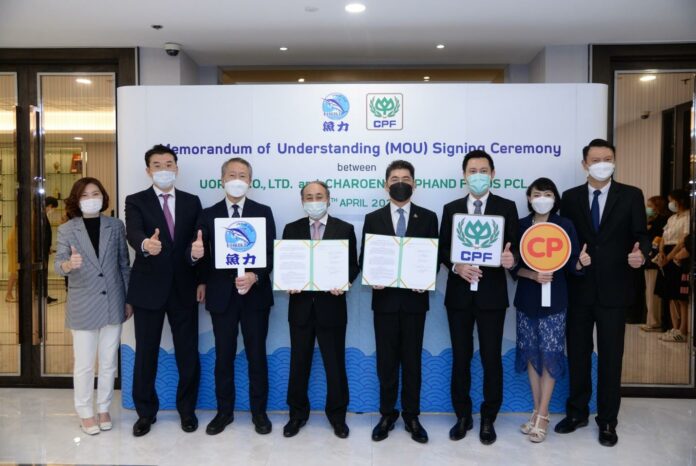 Charoen Pokphand Foods Public Company Limited (CP Foods) has signed a memorandum of understanding (MoU) on trade cooperation with Uoriki Co.,Ltd., Japan's No.1 fresh fish retailer, engaging wholesales and retails of fresh seafood products from Japan and enabling Thai people to easily access a variety of Japanese premium fish.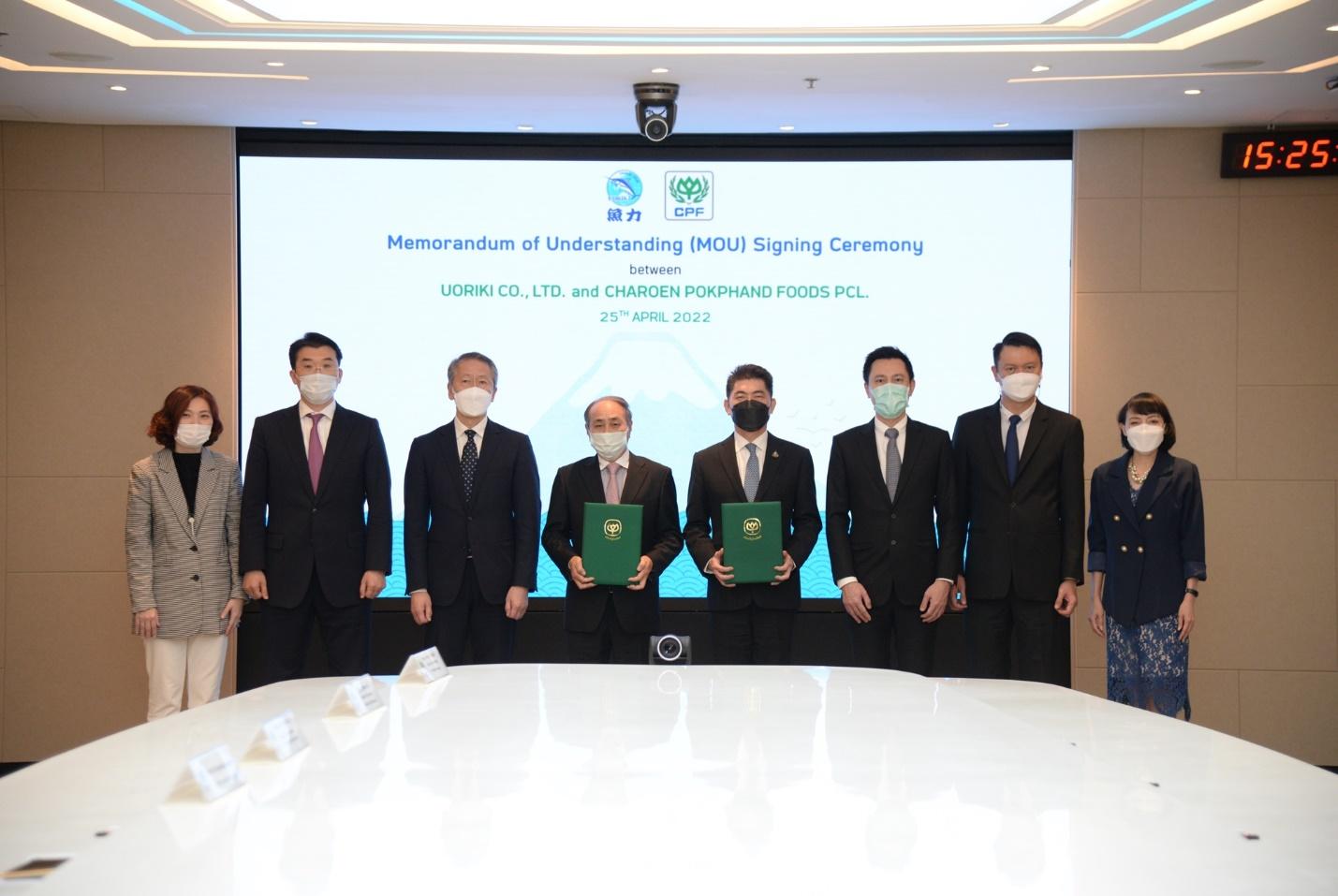 CEO of CP Foods Prasit Boondoungprasert and Uoriki President Masayuki Yamada signed the MoU at CP Tower Silom, Bangkok, on 25th April 2022. The ceremony was attended by both company's executive managements including Mr. Masahiro Nagamine, Executive Officer at Uoriki; Mr.Ekpiya Ua-wutthikrerk, Executive Vice President Domestic Trade Business, Mr.Kitsana Morakot, Senior Executive Vice President, Modern Trade Business, Ms.Anakarwee Chooratn, Senior Vice President for Corporate Marketing and Ms.Kemika Seeprajim, Assistant Vice President of CP Foods. Mr. Hiroya Fujii, Managing Executive Officer at Chia Tai Bright Business Japan also joined this MoU signing ceremony.
Mr. Prasit Boondoungprasert said that the company, as a leading agro-industrial and food conglomerate, has prioritized to offer high quality and safe food products to Thai consumers and consumers in 40 countries around the world. The partnership with Uoriki, leading seafood retailer from Japan, is in line with the vision of both organizations to help Thai consumers to gain access to high-quality fresh fish and seafood supply under Japanese standard at a more affordable price.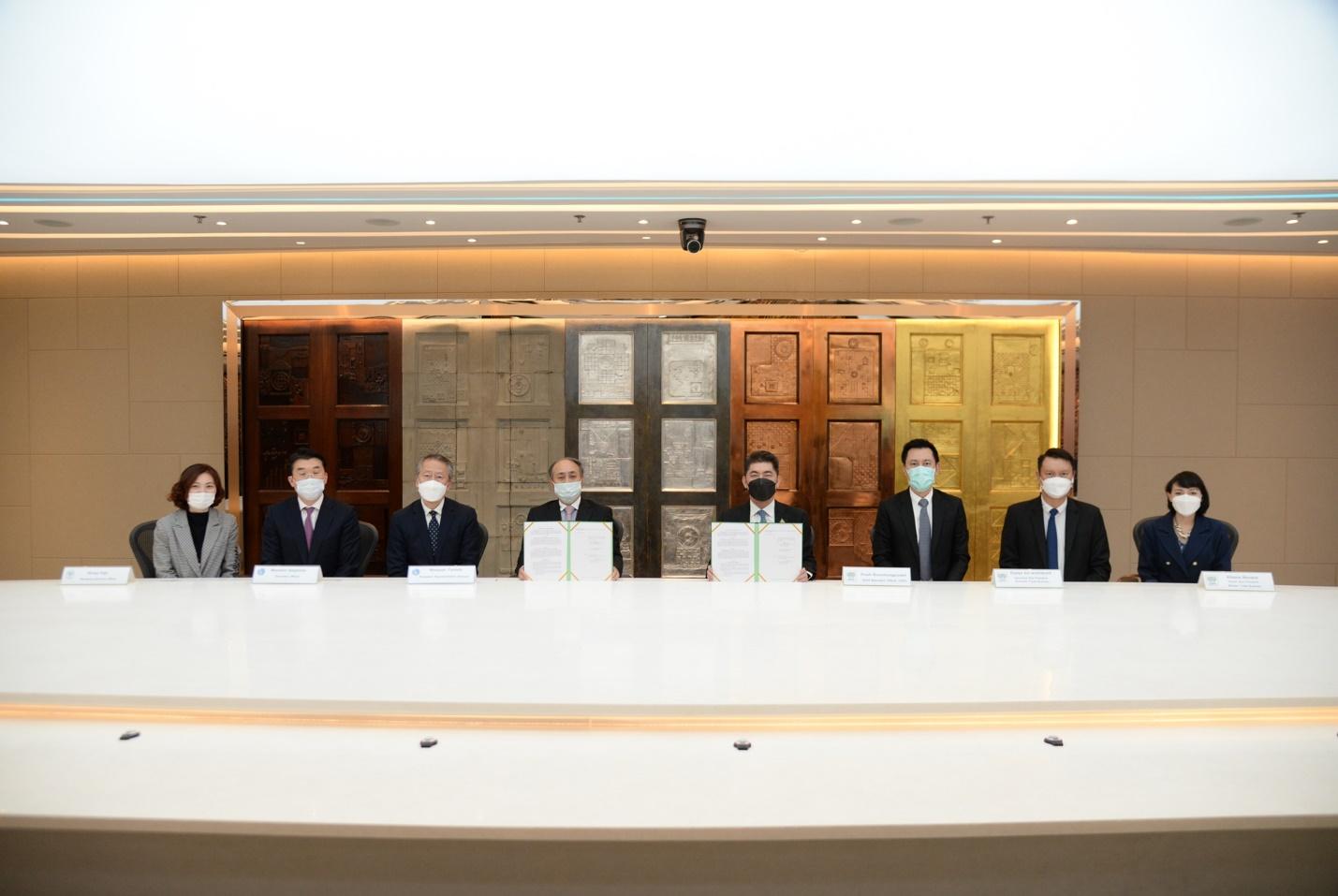 He added that this partnership will lead to the development of marketing strategies and distribution channels between both companies to meet growing demands for premium Japanese foods and healthy foods among people in major cities of Thailand. Mr. Prasit also noted that seafood products from Uoriki will be available in Thailand in this year.
"Currently, Thai people has placed important on healthy lifestyle and Japanese seafood dishes are considered by Thai people as a very healthy product. Fish is a high-quality protein food with nutrients that are beneficial to the body and delicious. The partnership with Uoriki will allow both companies to supply finest seafood choices nationwide," said Mr. Prasit.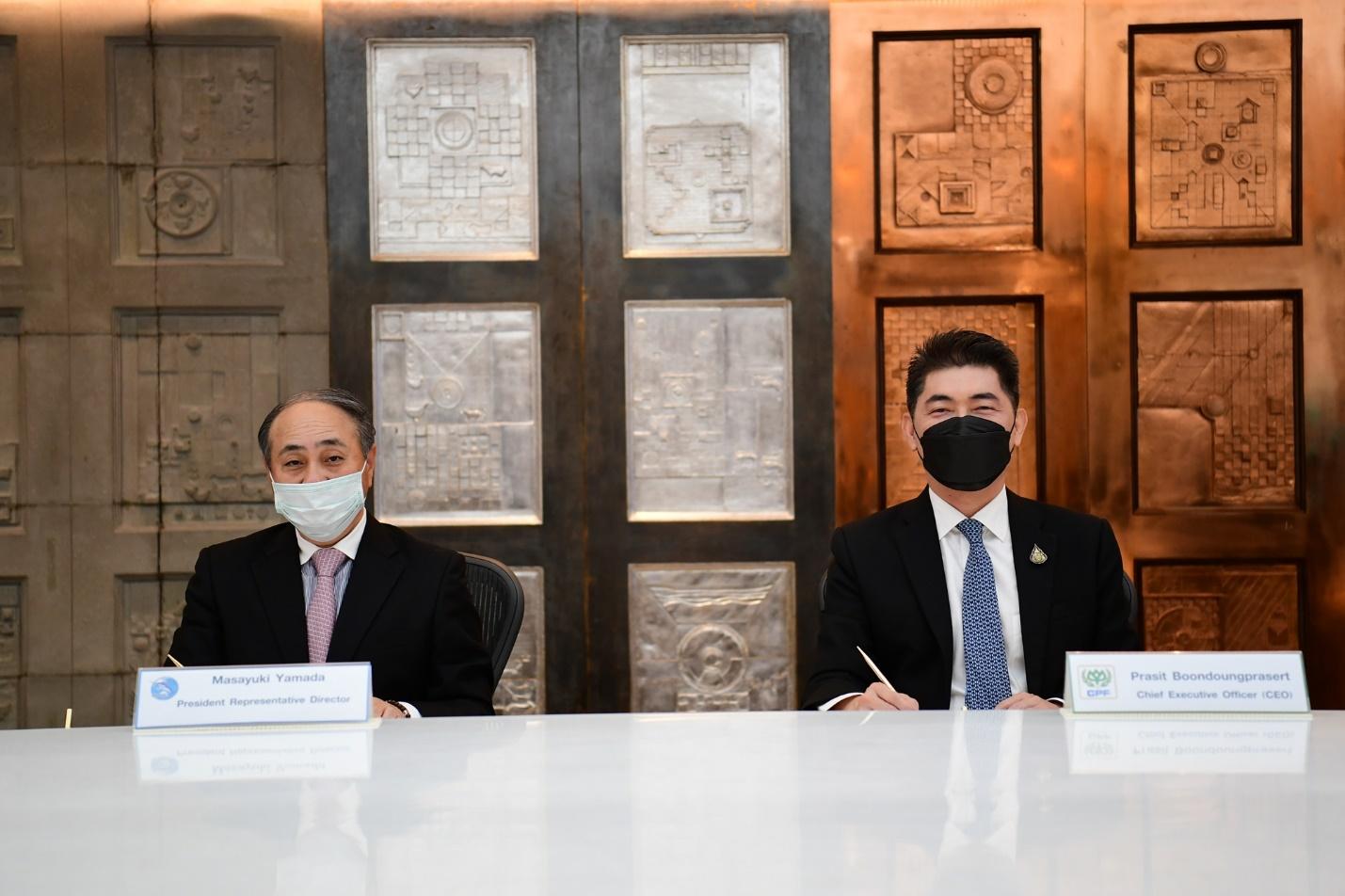 Uoriki President, Masayuki Yamada, said that Uoriki, founded in 1930, is a seafood supplier in Japan, operating through Retail, Food, Wholesale, and food services and is the only seafood retailing company listed in the top tier of the Tokyo stock exchange. Nowadays, there are 69 stores selling fresh seafood all over the country, including 13 sushi shops and 14 restaurants in Japan and expanding into the United States. 
The cooperation with CP Foods is an expansion of premium fresh seafood products to the Thai market and continuing the company's commitment to focus on health and happiness for Thai consumers through the delivery of fresh fish and fresh seafood produced and carefully selected from high quality and responsible manufacturers from both Japan and around the world at reasonable prices. This is to help spread the good food culture of Japanese people to Thai people.