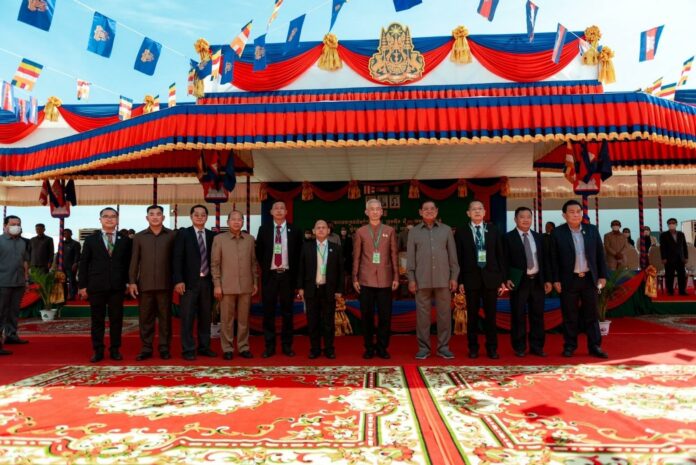 CP Cambodia Co., Ltd. (C.P. Cambodia) recent opened its latest swine processing plant in Kampot province. The newly launched plant is focusing on food safety and hygiene that meet the international standards to raise the quality of food, as well as sharing expertise in production and creating jobs for people in the country.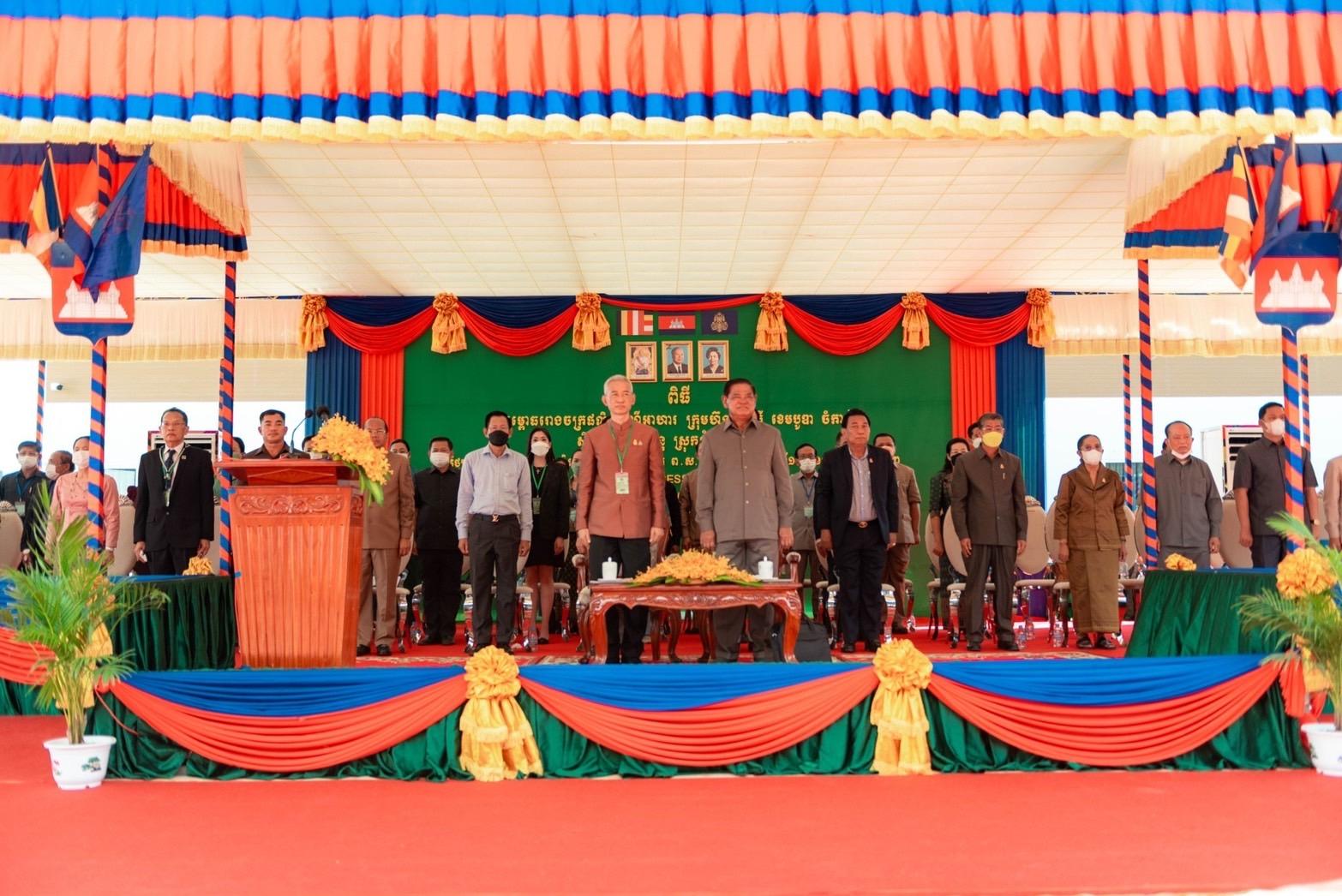 On 12 May 2022, H.E. Samdech Krolahom Sar Kheng,Cambodian Deputy Prime Minister and Minister of Interior presided over the inauguration ceremony in Kampot Province, together with H.E. Panyarak Poolthup, Thai Ambassador to Cambodia,; and Mao Thunin, Governor of Kampot Province. They were welcomed by Preeda Chunwong, Vice President of C.P. Cambodia, Wittaya Kreangkriwit, Senior Vice President C.P. Cambodia; and the company's management members.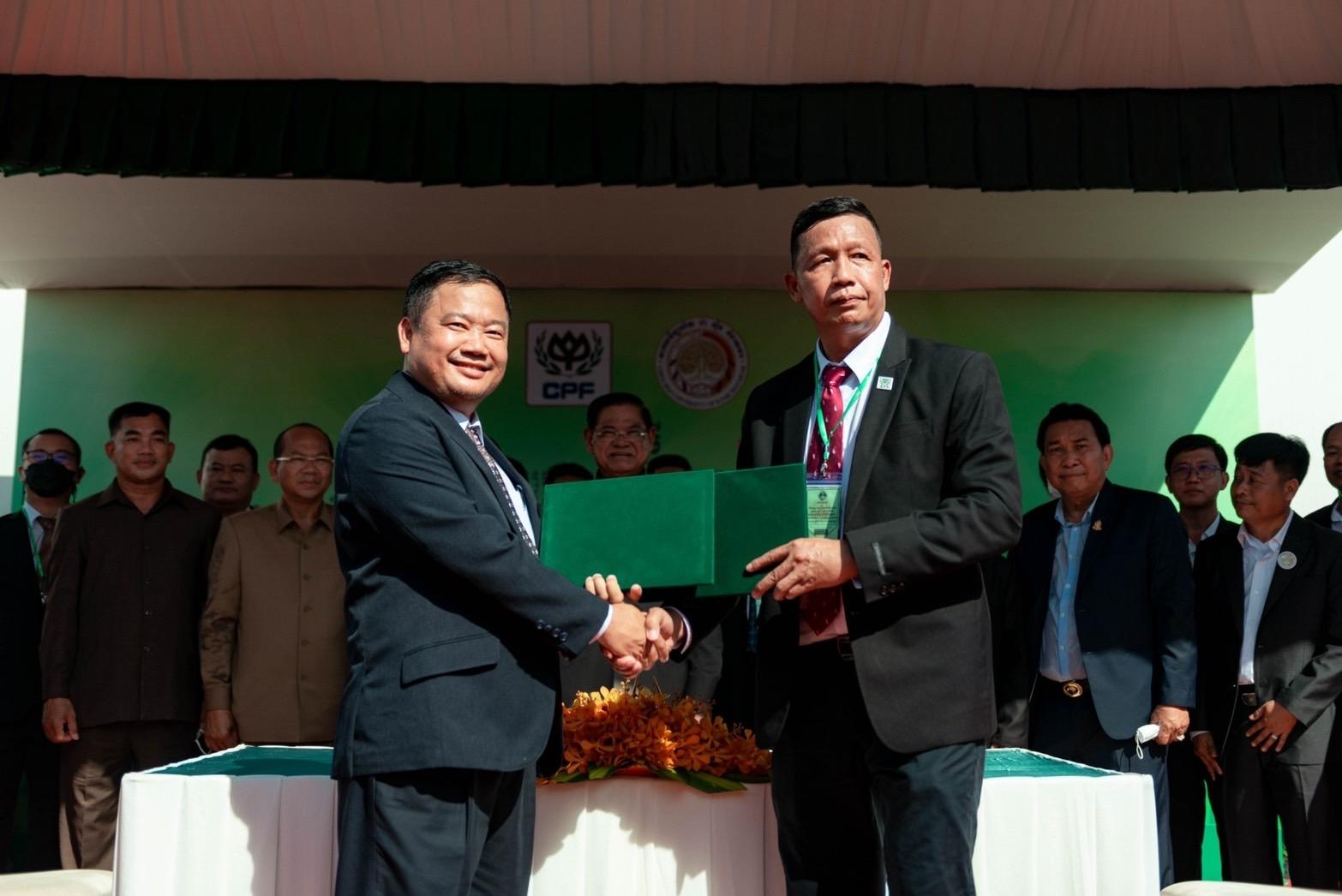 CP Cambodia has set up this top-notch food processing factory in Cambodia to meet the increasing demand from the rapid growth of the population and economy. The operation there has placed utmost importance on quality, hygiene and food safety standards.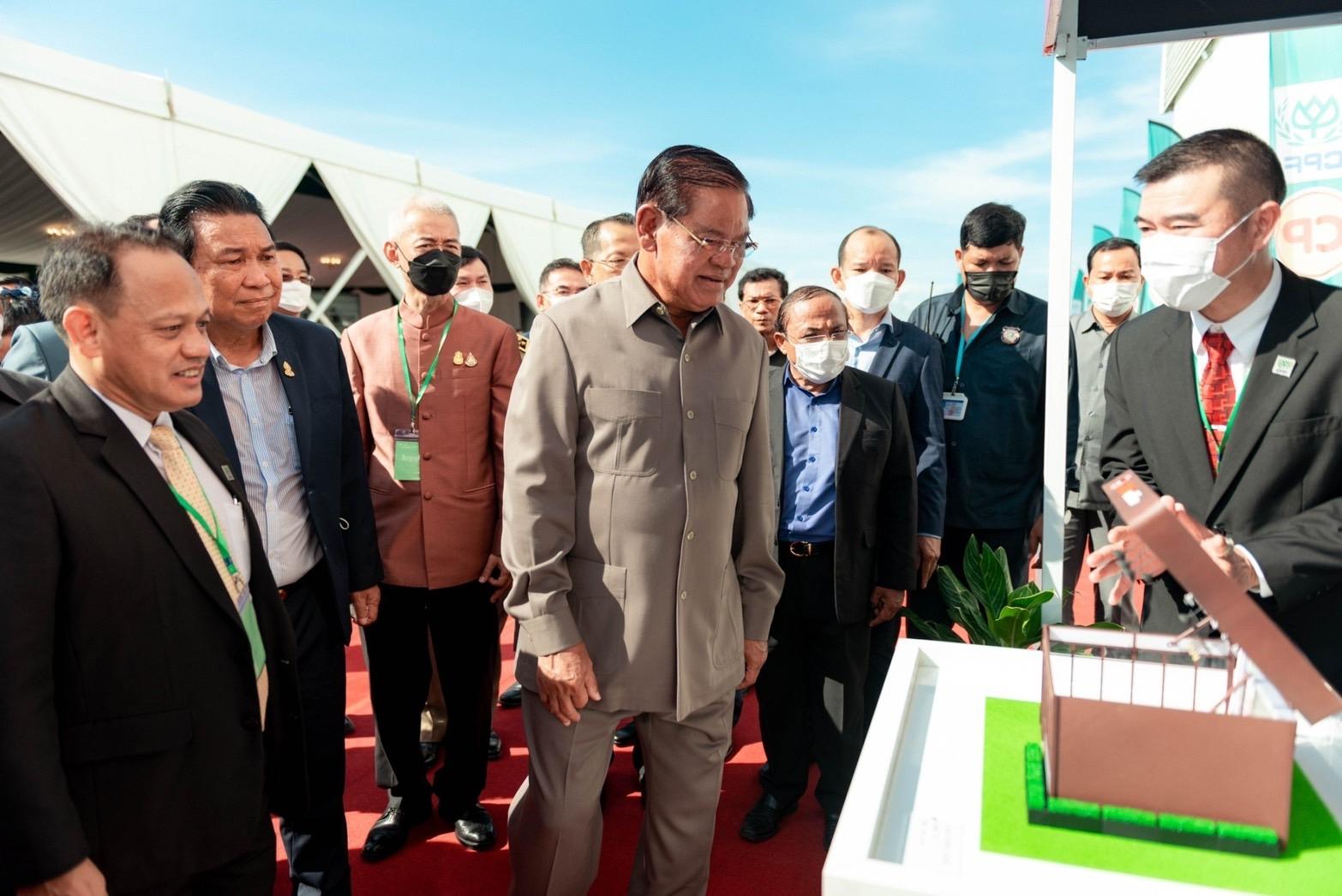 H.E. Sar Kheng said that C.P. Cambodia's new food factory responds to Cambodia government policy which focusing on high standards of hygiene, quality and safety food products for people.
C.P.Cambodia's new processing plant to improve the quality of domestic food production for Cambodian consumers with high quality foods and also help to ensure food security in the country.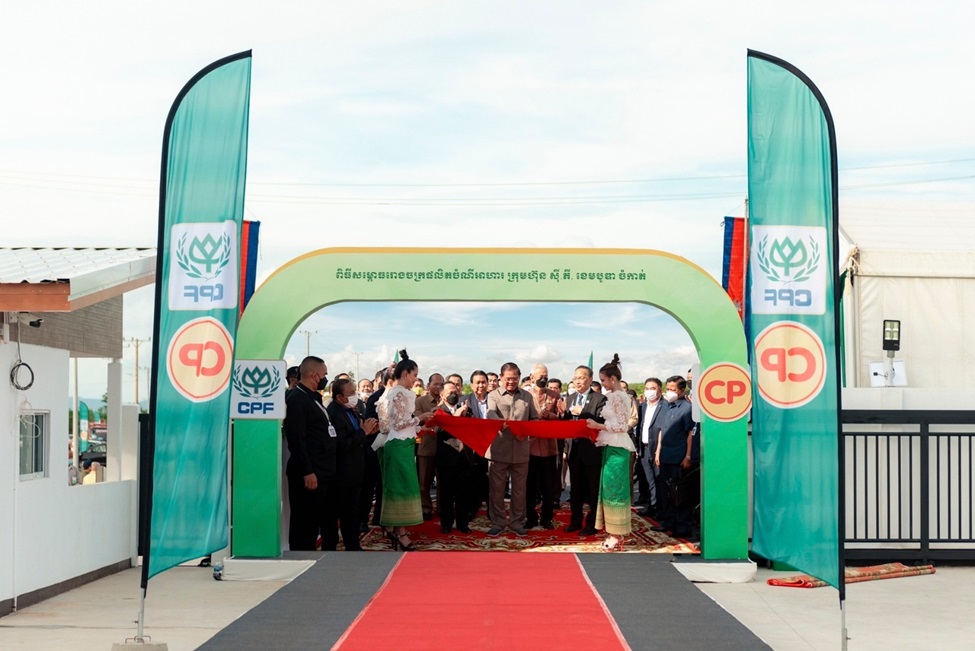 His excellency also presided over and witnessed the MoU signing ceremony between C.P. Cambodia and the University of Chea Sim of Kamchaymear, Cambodia's leading higher education institutions, to share knowledge on Food production technology and promote careers as well as jointly creating food security for Cambodian people as well.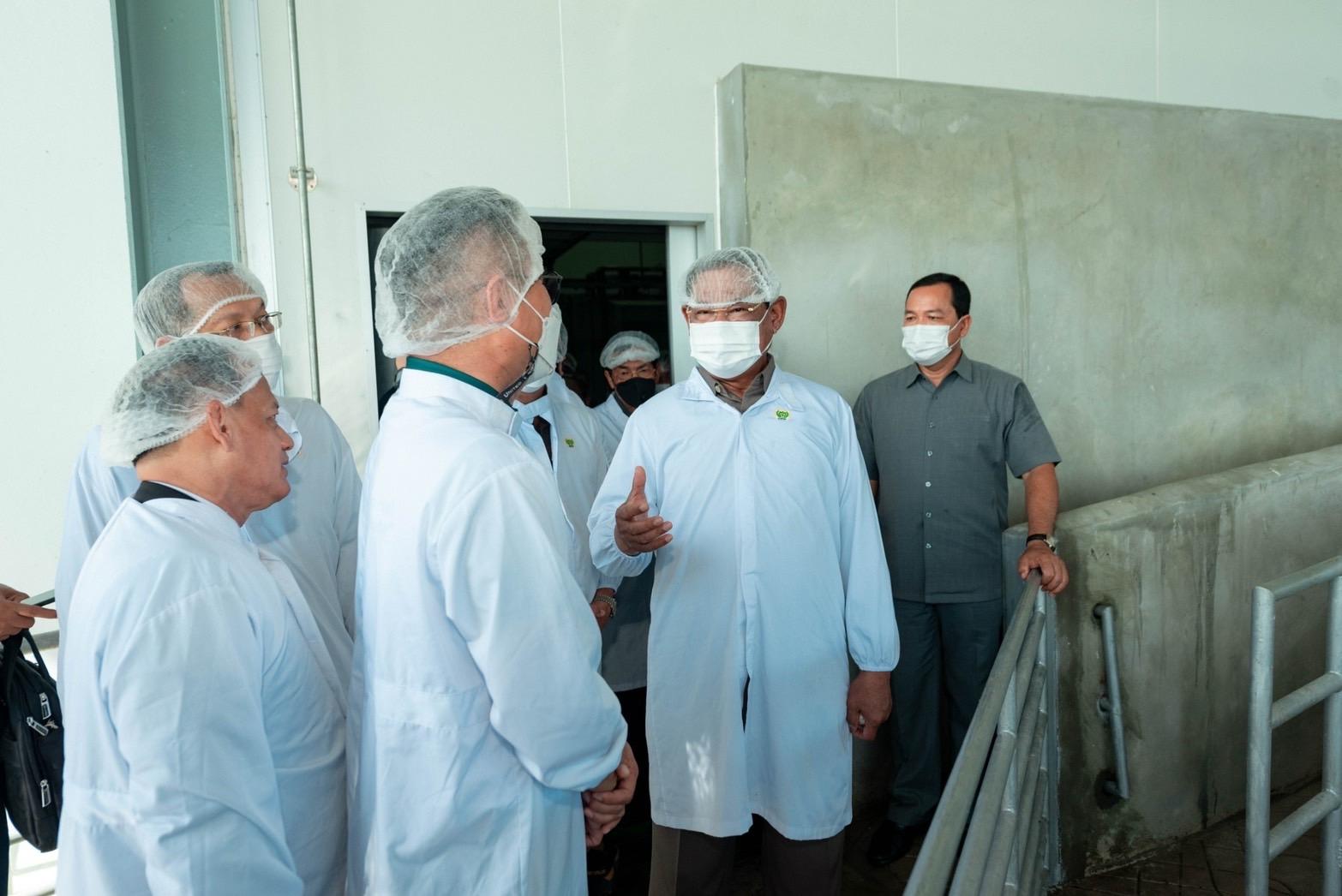 The Thai Ambassador Panyarak also congratulated CP Cambodia for its contribution to food production standards to be on par with the international standards. "The Thai government is happy to support the cooperation to develop food products, which helps to maintain good and long-lasting relationship between Thailand and Cambodia.

For more than 26 years, CP Cambodia and its 2,000 employees nationwide, had operated agro-industrial and food business, covering 3 areas which are Feed Business, Animal Farming Business and Food Business, to deliver high quality, hygienic and nutritional products with social responsibility and sustainable development for Cambodian consumers in 25 provinces across Cambodia.