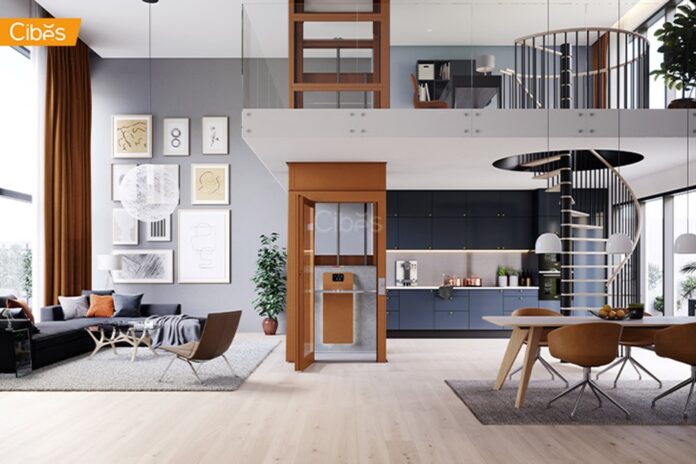 When Cibes Lift AB (from Sweden since 1947) opened its Thailand subsidiary in 2016, the market for "luxury" home lifts was still a tiny niche segment. Fast forward to 2022, and Cibes Lift is now a leader of the private home lift in Thailand with several hundreds of installations in every corner of the country and showrooms in Bangkok and Chiang Mai.
Technology to future proof your home.
Since 1947, Cibes Lift (based out of Gavle, Sweden), has been at the forefront of the screw-driven lift industry. Home lifts' by Cibes provide state-of-the-art technology and safety recognized globally with over 70,000 lifts installed. Since the 70s, Cibes has created a revolution in the home lift market, with its strengths such as, no requirements for pit or machine room, durability in extreme weather conditions, low maintenance needs, environmental friendliness, and sustainability to name a few.
The advantages brought by the screw-driven technology enabled Cibes to receive the certificate of the Royal Institute of Technology Stockholm and meet EU standards. Thanks to its revolutionary design, Cibes home lifts come with built-in modular shafts (either metal or panoramic glass), making installation extremely simple, clean, and fast. Any building can house Cibes home lifts, new constructions, before or even during the home renovation phase, customers can still install Cibes without affecting the existing structure.
Cibes Lift has 2 product families to choose from. Platform Home Lift or Cabin Home Lift.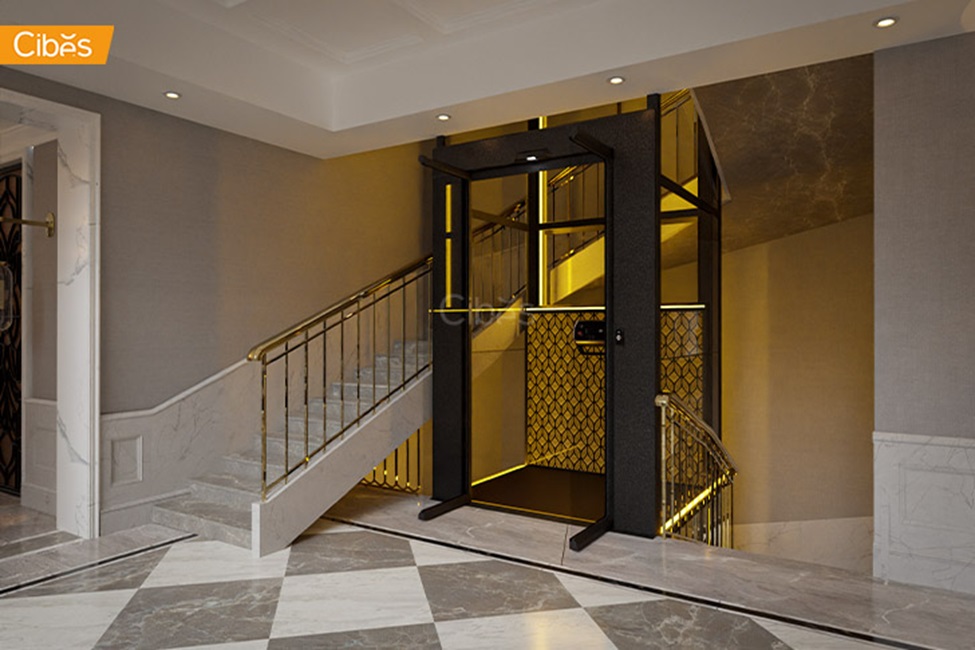 Platform Home Lift
Platform home lifts come with their own shaft with all the drive unit system self-contained in either full composite steel panels, or full glass or a mix of both. Models available are: Classic, Air, V80, Extra, B385. Each model has several trims to choose from with a high degree of customization.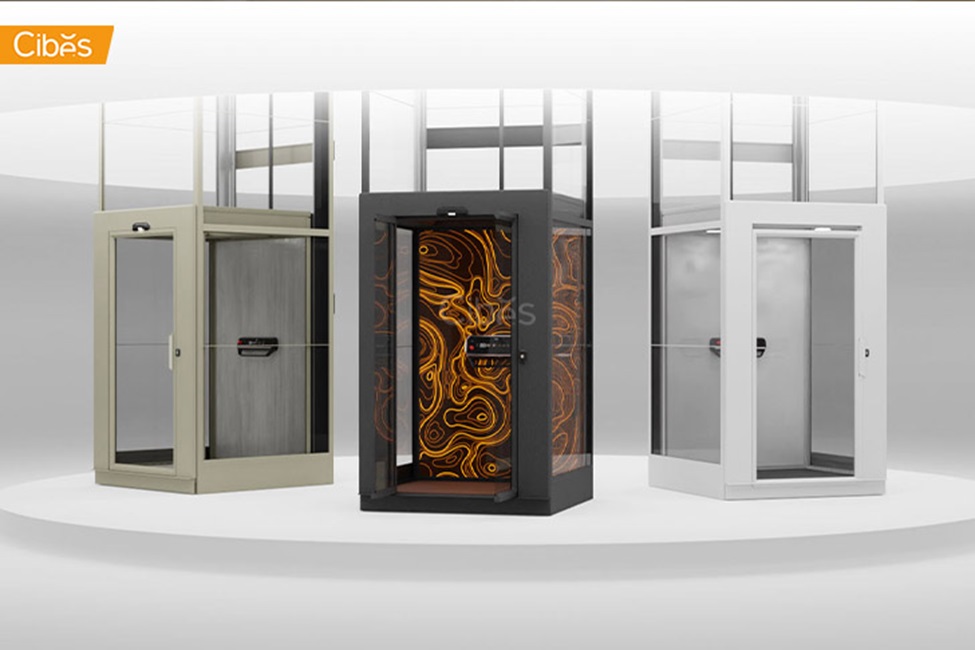 Cabin home lift
Cabin home lifts can either come with (full glass, full steel or a mix of both) or without a shaft in case a concrete shaft is already built. Models available are: V70, V90, C0, C1. Each can be customized thanks to the various trims and options available to match your needs, without compromising on safety in your home.
Because home lift safety is our number one priority.
All Cibes lifts operate on the framework of European safety standards, as well as rigorous testing by many prestigious & independent organizations such as LiftInstituut, ISO and TUV Süd.
From emergency operations to screw strength, Cibes guarantees all its products pass the strictest regulations. The safety features include emergency stop button, emergency stop bar, alarm bell, floor safety edge, infrared curtain, communication system, battery & motor backup in case of power outage and many more…
A Home Lift Anyone can use.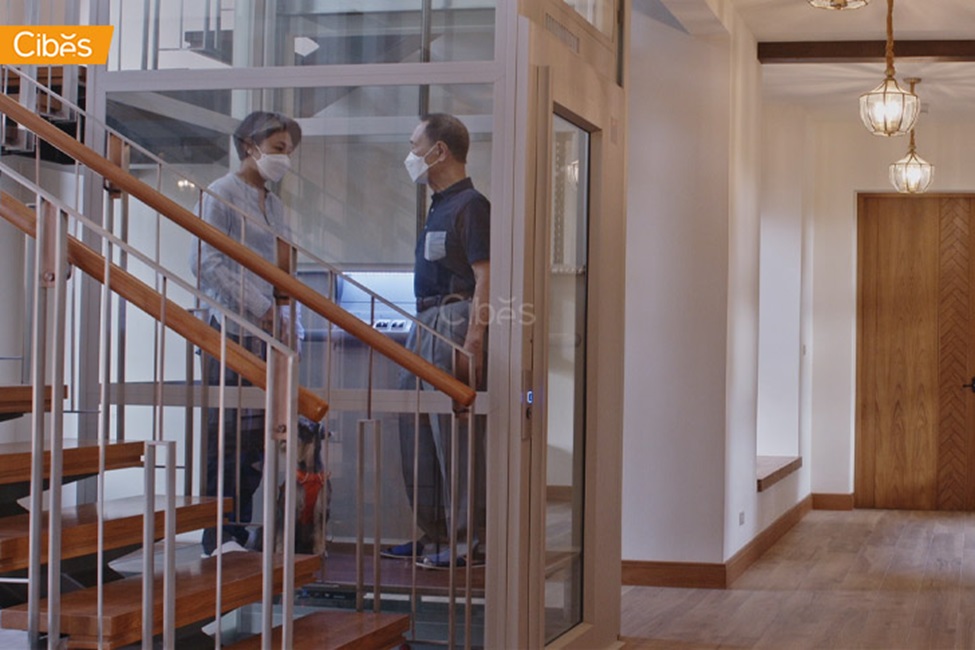 Cibes proudly ensures its product line up brings maximum confidence to any potential user. That is why, for over 75 years, Cibes is and always has been the brand of choice for elderly (elderly lift), visually impaired or limited mobility individuals (wheelchair lift) thanks to its safety but also friendliness of use. 
However, optimizing the mobility experience of millions of people around the world can be for anybody. Young families with strollers, business individuals frequently traveling abroad and many more, are now choosing to install a home lift to simplify daily life and be prepared should an unfortunate event happen. This became possible thanks to not only the small footprint and limited civil work required by Cibes home lifts, but also because our designs are revolutionary and can become an intrinsic part of your home interior and architecture.
Swedish DNA being reflected in both Design and Quality.
Compared with traditional lifts, Cibes brings a different touch in terms of design approach (both aesthetics and selection of components to meet our sustainability goal). 
Numerous design options, textures, colors, flooring, lighting, lift configuration… will be the key to satisfy any needs. Thanks to Cibes' broad color spectrum, there are up to 2 types of colors to select including Premium powder coat colors and RAL 300 color system. 
As a result, the home lift will not merely be a means of transportation from one floor to another, but a strong connection between each member of a household, satisfying their personal preferences in the process of moving, enhancing the home experience and safety while bringing a luxurious touch to value the home even more.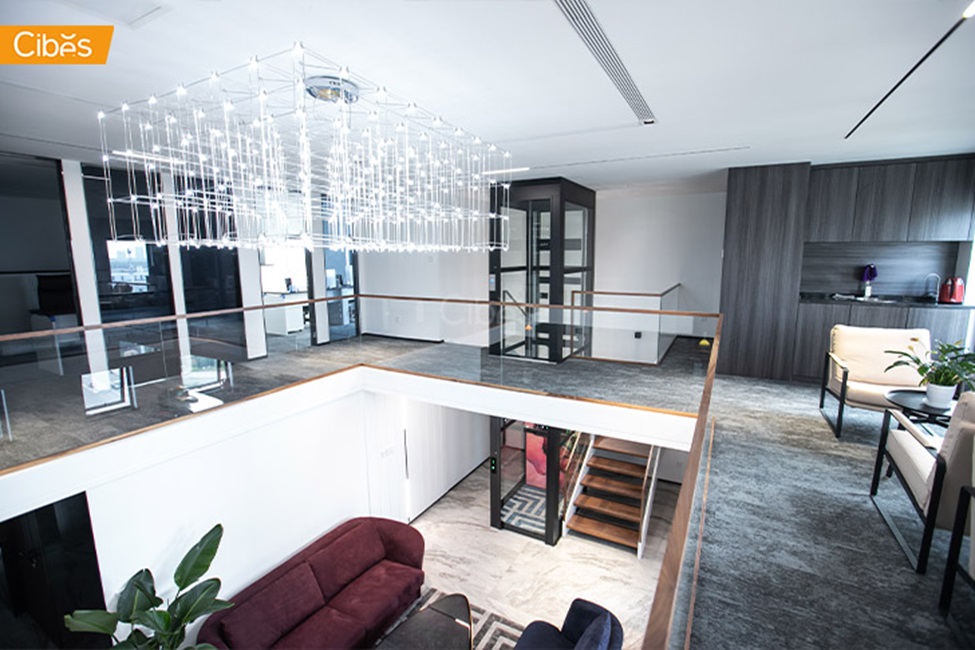 Luxurious and connected home lifts.
Nowadays, luxury often goes as a pair with technology. In this field, Cibes constantly innovates and leads the screw-driven home lift industry. Because our motto is to bring people closer together, homeowners are looking for a smart & safe home lift which justifies the price tag to have the privilege to be the owner of a Cibes lift. Our Research & Development team is constantly looking to improve, innovate and adapt each new product line while bringing the best in technology, rich in connectivity, and more. For a more connected home lift in line with the spirit of "Bringing people together".
Cibes owns subsidiaries and representative offices in more than 19 countries such as Germany, France, Belgium, USA, UK, China, Vietnam, Indonesia… Distributing products to over 50 other markets through 200 distributors worldwide. Cibes Lift Thailand provides a nation-wide coverage as well as showrooms displaying home lifts in Bangkok and home lifts in Chiang Mai with new cities to follow throughout 2022 and 2023.