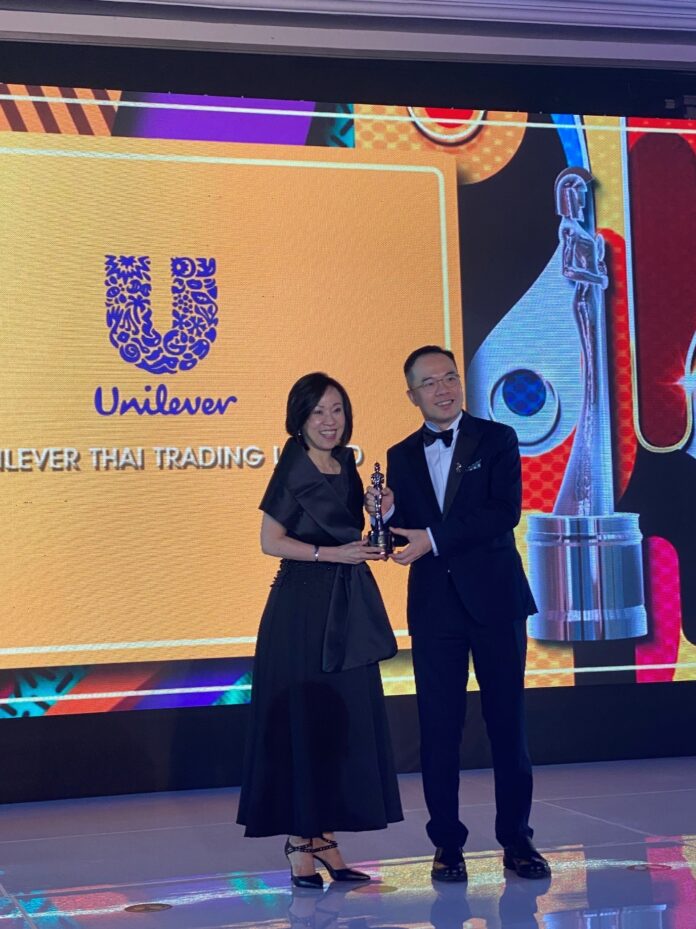 On Thursday 22 September 2022 – Unilever Thailand being recognized as the HR Asia's Best Companies to Work for in Asia Awards 2022 which is an awards recognition program for organizations that have been identified by their employees as one of Asia's employers of choice and ascertains the best employers to work for. The award is targeted at companies across Asia and recognizes companies with the best HR practices and which demonstrate high levels of employee engagement and excellent workplace cultures. 
Ming Choo LING, Home Care SEA HR Lead & TH MYSG MCL Head of HR, said this award is a huge validation of our ongoing efforts in people, and this is our mantra. When you look after your people, they will look after your business. When you care for your people, put their health, their safety, their well-being, and their growth in the center of everything you do. Believe me, you will watch them make your business better every day.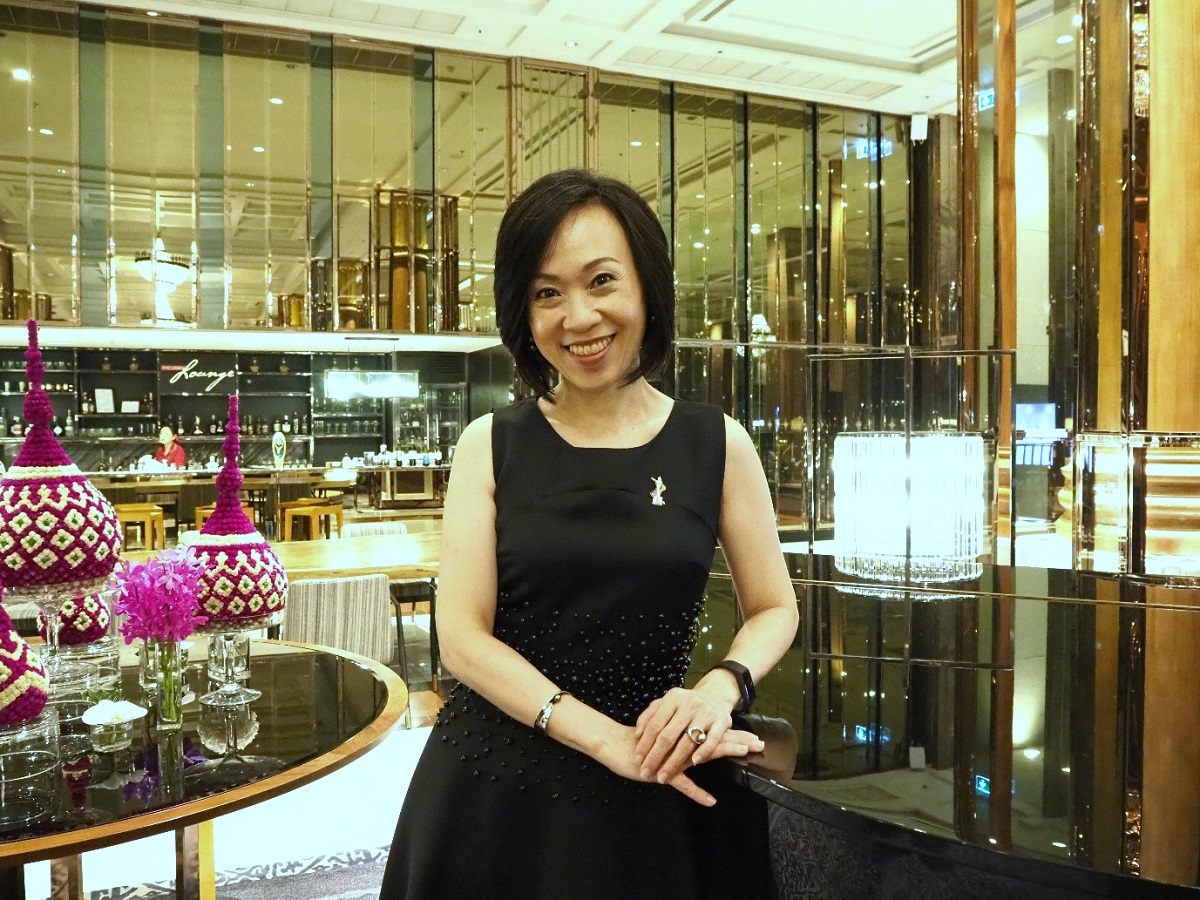 Unilever reinforced the importance of being a safe, inclusive and supportive place to work for our 148,000 employees. Around 90,000 people took part in our UniVoice employee survey in 2021. We sustained very high engagement levels – 82% in offices and 83% in factories – which places us in the top quartile for employee engagement compared to industry benchmarks. 
We believe that our people are the heartbeat of Unilever. When they thrive, our business thrives. We look at the future of work through three different lenses including the work, the workplace, and the workforce. Unilever global ambition is shaping the future of work through three big commitments:
Reskill or upskill our employees with future-fit skills by 2025.

Pioneer new models to provide our employees with flexible employment options by 2030.

Help equip 10 million young people with essential skills by 2030.
Helping our people become future-fit
Technology such as robots and artificial intelligence will continue to change the nature of many jobs, particularly in manufacturing. Some will disappear, and others will need new skills and ways of working. That's why we've committed to reskill or upskill our employees by 2025 so they have future-fit skills for roles inside Unilever or beyond. Focus Friday which is meeting-free afternoon for employee to concentrate on their assignments, learning and wellbeing. And it means giving people time off to study or retrain. Our ultimate aim is to be a workplace that embraces openness and adaptability so that our people can do their best work wherever and however it suits them.
Providing our people with flexible employment
The Covid-19 pandemic has proved that people don't have to be sitting together to work together. Fixed ways of working – roles, places, hours, skills – no longer reflect the way the world works. We believe in the power of flexibility and choice, so we're thinking differently about our future workplaces and pioneering new models of employment. This means offering more flexible project-based roles that still have the benefits of permanent contracts. It means giving our people more options for managing the balance between work and home life, such as letting them choose where they work and when, personalizing the benefits plan based on employee life cycle stages. 
Developing young people's skills
We're developing apprenticeship schemes and working with Thai universities, our suppliers and distributors to build vocational skills and share job opportunities to help young people to get into work. And our business and brands are working with many other partners to build programmes to help young people become 'work ready. That's why we've committed to help equip 10 million young people with essential skills by 2030.
Young voices have always been a powerful catalyst for change. At Unilever, youth can make things happen with their positive energy, enthusiasm, and original ideas. Bring purpose to life in the work they do – and together, we can lead the way to a sustainable future.
Unilever Future Leaders Program (UFLP) is one of the great development programs we offer to young generation. It is a 2-year program which UFL will be assigned a dedicated career sponsor who will guide and mentor them throughout the programme. They will work with career sponsor and leaders to craft goals for their career and map out the experiences required to achieve them. These experiences will include functional critical experiences in specialisation function, international experiences working in multi-national teams, empowerment to build leadership skills and agile thinking.
With 89 years in Thailand, we believe that looking at the bigger picture is crucial, because for business to thrive, society has to be thriving too: from our employees and consumers to suppliers, shareholders and other stakeholders. Unilever Thailand was ranked No. 1 employer of choice for four consecutive years and younger generation are inspired to work here, making the company more purposeful. Surrounded by inspiring leaders and peers, employees are encouraged to bring fresh ideas to the table. They will be nurtured and supported as they developed to be their best self-possible. It's a great honour as Best Companies to Work for in Asia 2022. Thanks HR Asia again for recognizing us here, Ming Choo added.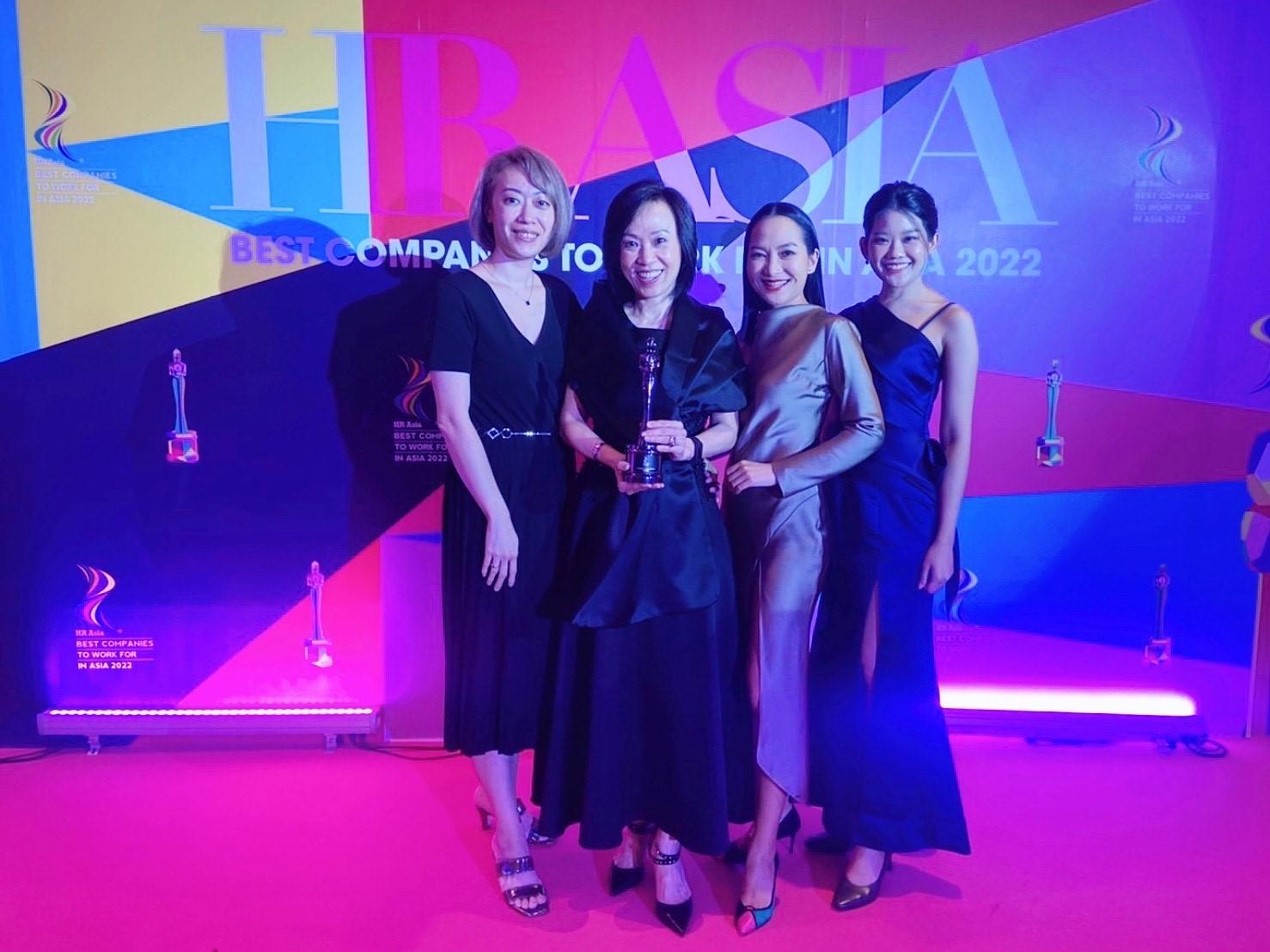 In addition to Unilever Thailand has been awarded HR's Asia Best Companies to Work For for four consecutive years. With outstanding human resource management excellence in global level. Unilever in Cambodia, Philippines and Vietnam also received this award.