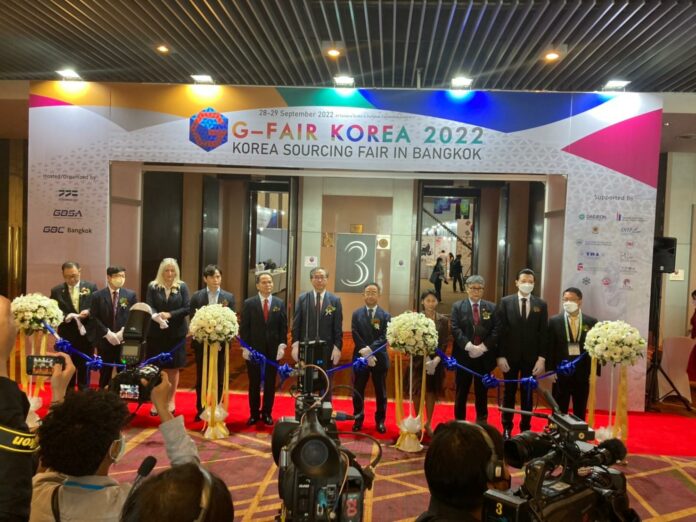 Korea's Biggest Sourcing Comes for the First Time to Thailand, 28-29 September 2022 at Centara Grand CentralWorld.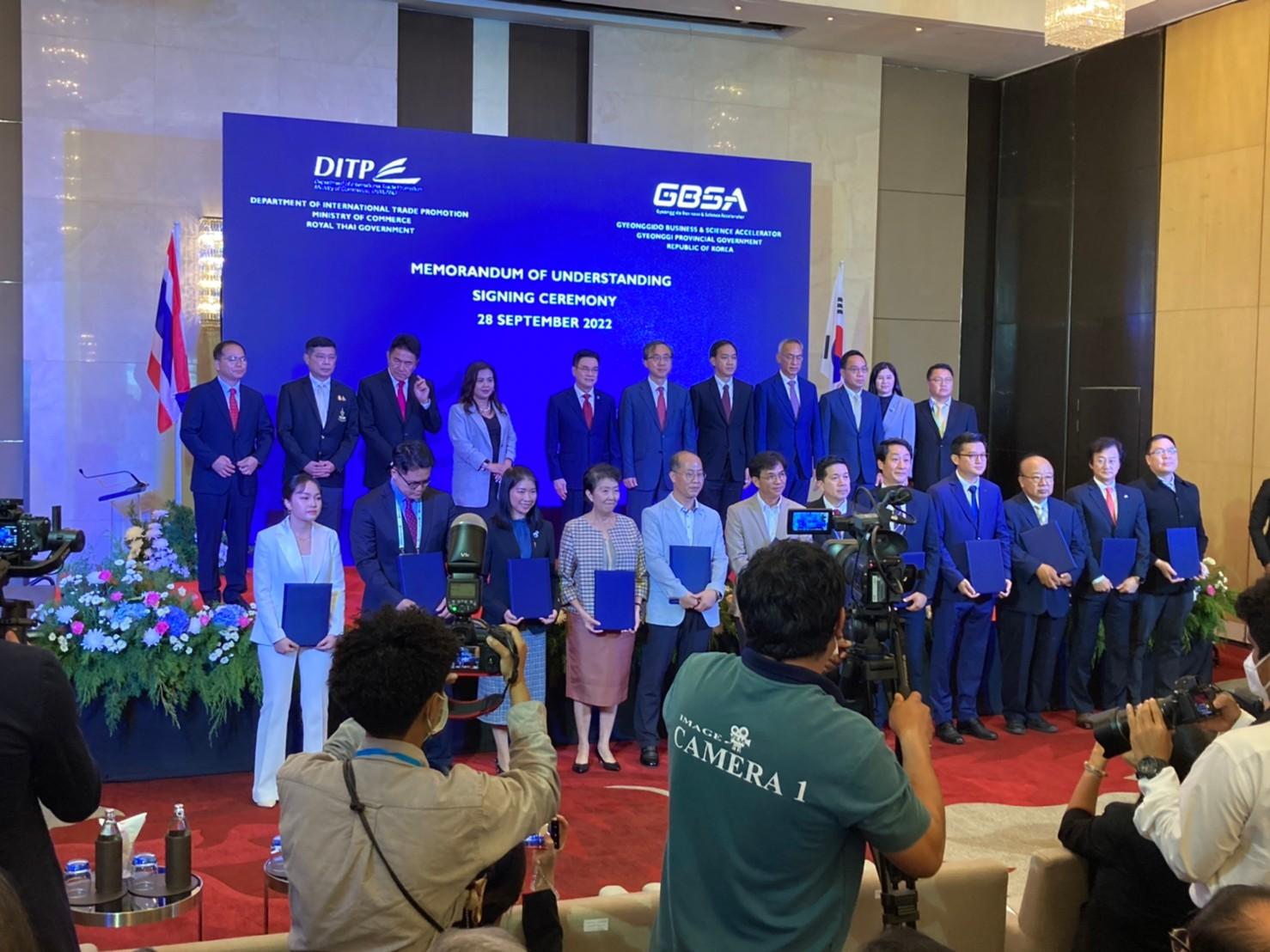 G-FAIR KOREA IN BANGKOK connects Thailand businesspeople and consumers interested in the latest Korean technologies at Korea's largest exhibition for Korean small and medium enterprises (SMEs). The event is taking place from 10am to 6pm on 28-29 September 2022 at Centara Grand & Bangkok Convention Center at CentralWorld, on the 22nd floor.
Free registration can be done at http://gfairbkk.com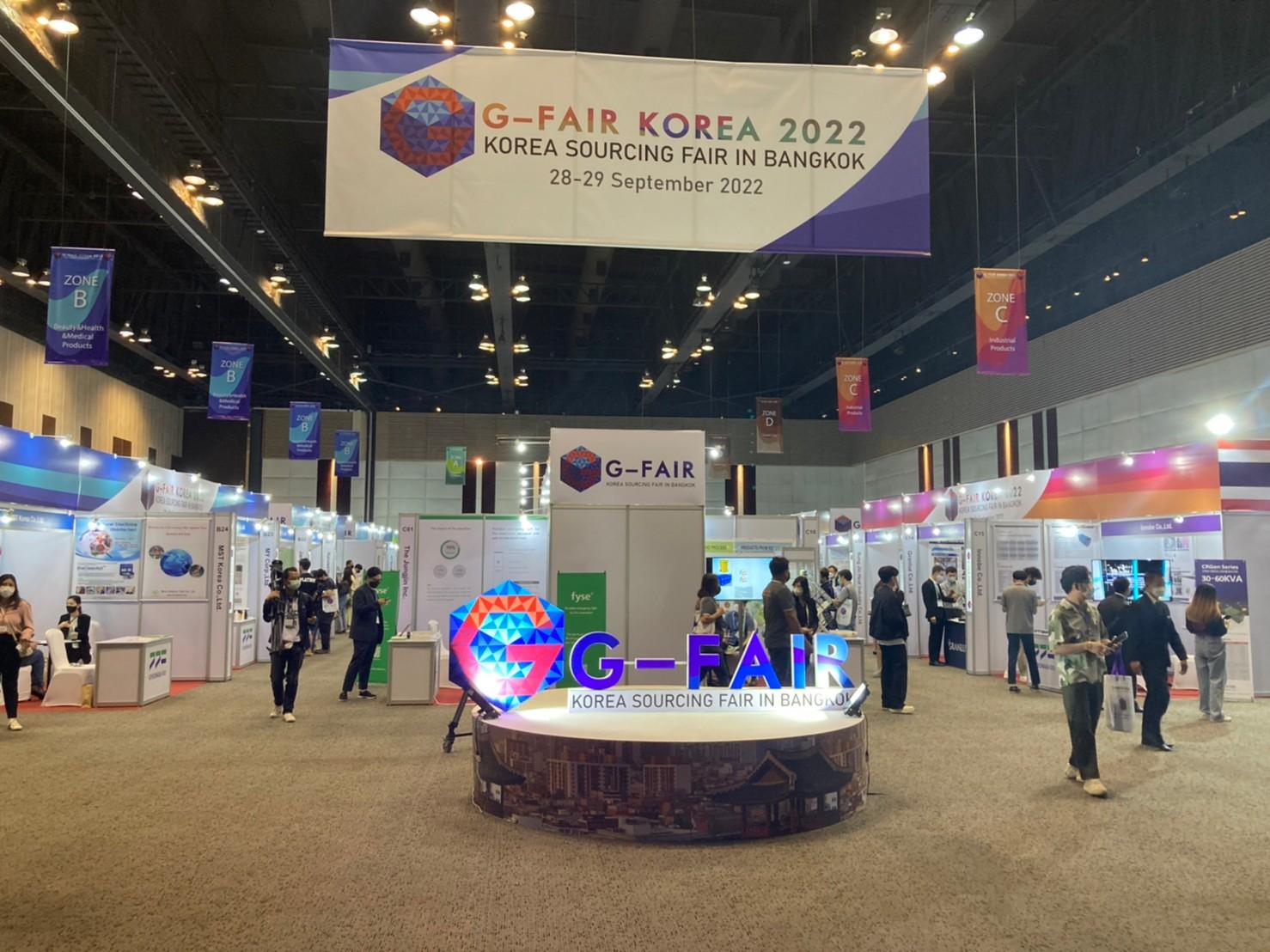 The launch of the first ever G-FAIR KOREA IN BANGKOK, on the 28th of September 2022, was led by a Memorandum of Understanding (MOU) Signing Ceremony between the Department of International Trade Promotion (DITP), Ministry of Commerce, Royal Thai Government and the Gyeonggi Business and Science Accelerator (GBSA), Gyeonggi Provincial Government, Republic of Korea. The signing was preceded by an opening ceremony with several esteemed guests.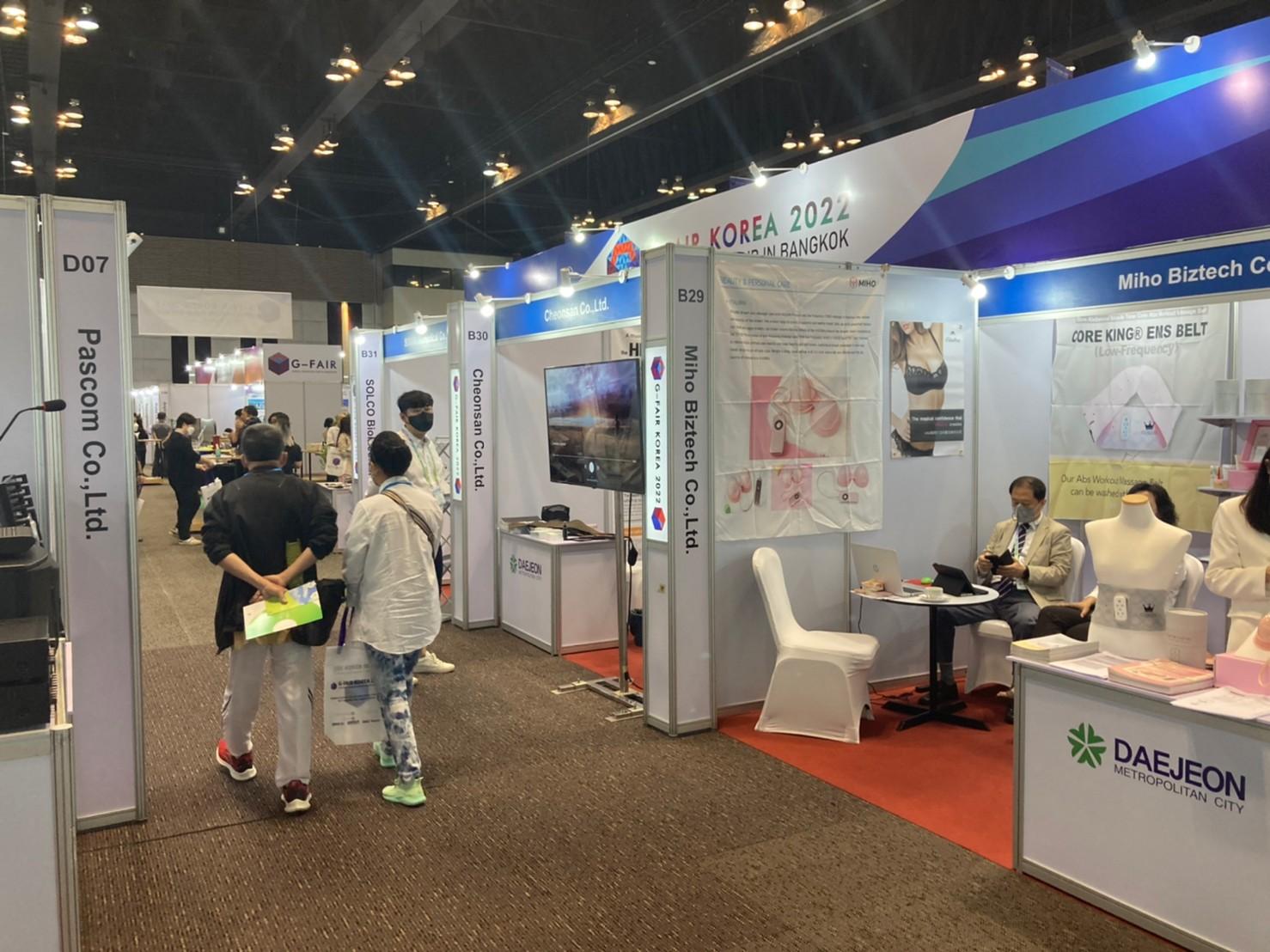 This year's theme for the event, held for the first time in Bangkok, is Smart Life, Smart Business, Smart Future. Attendees were able to explore how state-of-the art products from Korea are making our "Smart Future" possible—without having to travel. G-FAIR KOREA IN BANGKOK exhibitors are organized in 4 zones: Consumer Products; Beauty, Health, & Medical goods; Industrial Products; and Smart City Solutions. Attendees can connect with more than one hundred suppliers from Korea and can take advantage of exclusive offers for retail and wholesale products. 
Since its inception in 1999, G-FAIR KOREA has drawn thousands of exhibitors across diverse industries and topics; connecting buyers and marketers to facilitate the sale of new products and creation of new trading partnerships.
The Republic of Korea's key "New Southern Policy" is structured to develop relations with ASEAN members at the same level as the four major powers around the Korean Peninsula. Exchanges are being expanded in the areas of technology, culture, arts, and personnel—moving beyond economic-focused relations.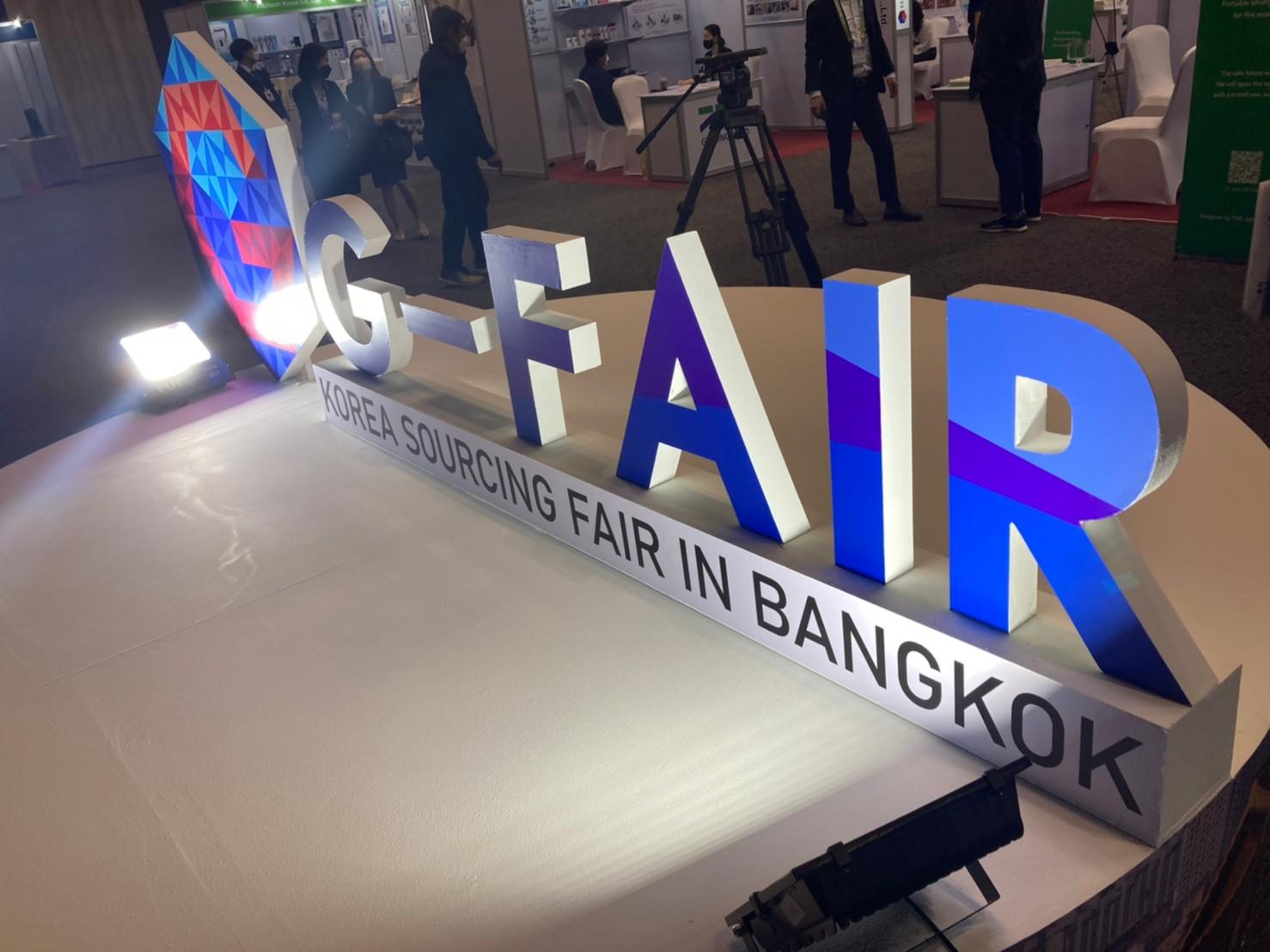 Gyeonggi Province, the most populous autonomy and economic heart of the Republic of Korea, is leading the New Southern Policy as a global economic hub—pursuing various exchange and cooperation projects through friendly ties with five other regions in four ASEAN countries. 
Thailand is considered a good potential partner as well as a traditional ally and strategic partner. Gyeonggi Province plans to open its GBC (Gyeonggi Business Center Bangkok) to strengthen economic ties and cooperation with Thailand, establishing a bridgehead for Korea-ASEAN economic and trade exchange.