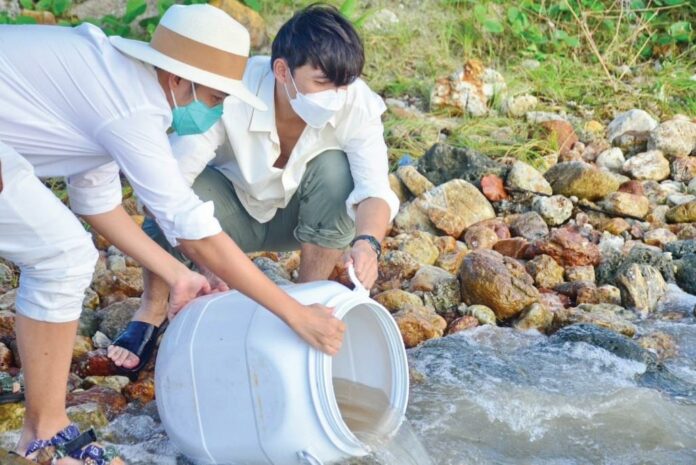 BANGKOK, THAILAND, December 2022 – Bells a-ringing, tummies a-feasting, but finding that perfect Christmas gift can be pretty overwhelming. This Christmas, let's ditch the material gifts and get a gift that gives back. 
Marriott International's Good Travel with Marriott Bonvoy™ program offers meaningful travel experiences, enabling guests to create a positive impact as they explore and build deeper connections in local communities and play a part in restoring the environment of the destinations they visit.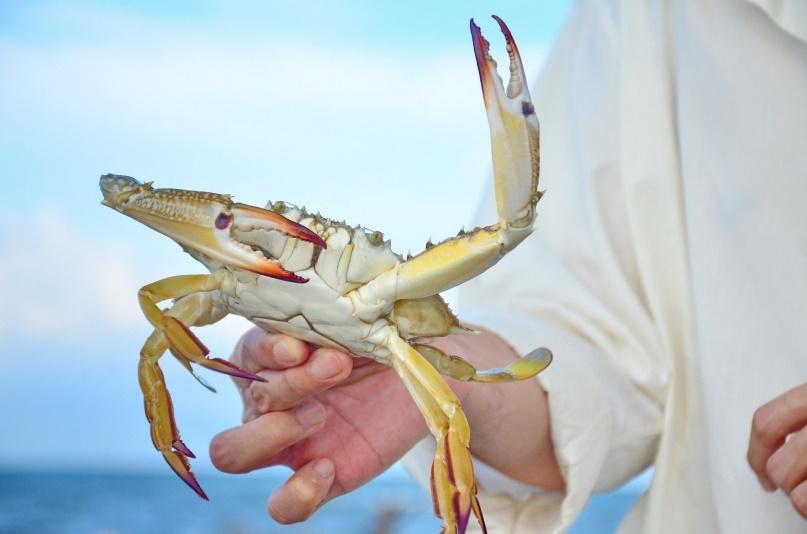 Available at close to 100 locations across Asia Pacific, book a holiday at any of the participating hotels to join one of the curated, purpose-driven experiences. In Thailand and Vietnam alone, there are ten Good Travel with Marriott Bonvoy™ experiences. From elephant conservation to coral reef preservation, there's a purposeful travel experience for everyone from Marriott Bonvoy this holiday season.
For the wildlife lovers

– Enrich your travel experience with opportunities to protect wildlife in Hua Hin, Krabi and Phuket.
There are many attractions in Thailand where tourists unknowingly contribute to the suffering of animals. Wildlife Friends Foundation Thailand rescues thousands of animals every year from poor conditions. At Sheraton Hua Hin Resort & Spa, you can visit the wildlife rescue center, wildlife hospital and elephant refuge, and learn how to protect them from exploitation.
Elephants are highly revered animals in Thailand. Join the "Help the Herd" campaign at Phulay Bay, A Ritz-Carlton Reserve, Krabi, to learn about elephant conservation by visiting the Krabi Elephant House Sanctuary, a safe haven which allows these beautiful, sociable and highly intelligent animals to live peacefully.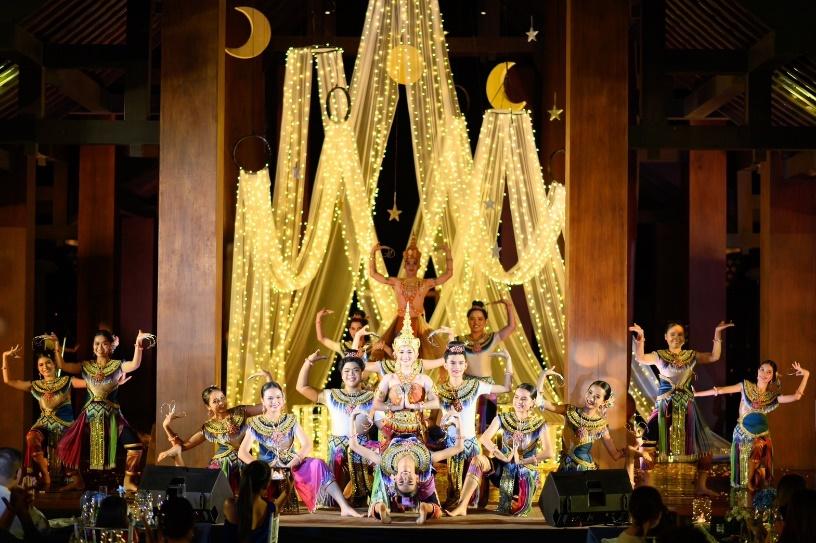 Phuket is home to many beautiful beaches. However, plastic pollution is harming local wildlife, including fish and birds. Join us on a guided beach tour, help the clean-up and promote ocean conservation at Phuket Marriott Resort and Spa, Nai Yang Beach. Learn how you can repurpose plastic debris collected into a bracelet as a reminder of your meaningful participation.
Butterflies are essential to a healthy ecosystem, but sadly the native butterfly population is declining in Phuket. With Phuket Marriott Resort & Spa, Merlin Beach, you can visit a Butterfly Sanctuary to learn about butterfly life cycles, classifications, and conservation, and see the butterflies in their natural environment.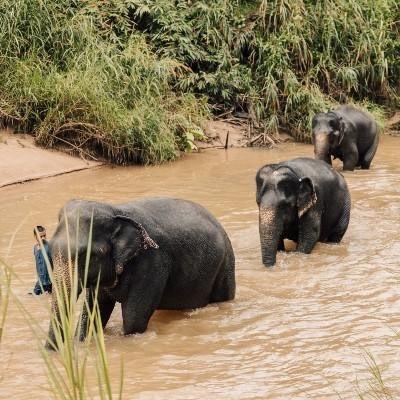 For the ocean warriors

– Help restore and preserve the tropical marine ecosystems of Phuket and Koh Samui in Thailand and Phu Quoc in Vietnam.
The blue swimming crab has been depleted due to overfishing and other pressures, affecting food security and the livelihoods of local fishing communities in Koh Samui. At Sheraton Samui Resort, you can explore the Crab Bank project to learn more about the lifecycle of the blue swimming crab and support crab rehabilitation and sustainable consumption.
Nestled on Mai Khao Beach next to Sirinat National Park where leatherback turtles come to nest and lay eggs, the Mao Khao Turtle Shelter provides a safe place for injured and disabled turtles, eggs and newborns to recover, hatch and gain strength before returning to the ocean. Guests at JW Marriott Phuket Resort & Spa can visit this vital turtle conservation center and learn about marine turtles' lifecycles, diets and threats.
Phu Quoc is a tropical paradise and home to over a thousand coral reefs. Climate change however, has caused significant coral bleaching, wiping out entire ecosystems as marine life loses its source of food. At JW Marriott Phu Quoc Emerald Bay, you can learn about coral conservation and help to replant the in-house coral farm.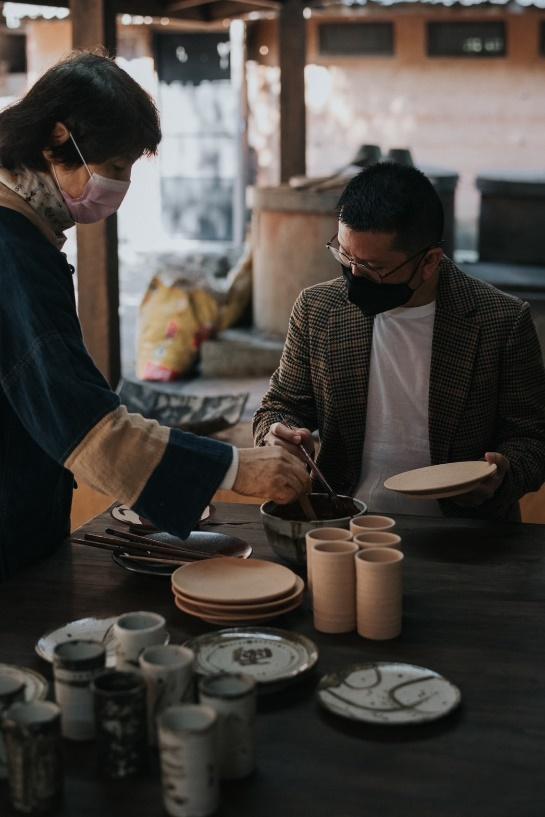 For the community advocates

– Give back to the local community through social and educational programs in Hua Hin, Chiang Rai and Khao Lak.
Road accidents are the second leading cause of death for children in Thailand, with a significant number of young people losing their lives simply because they lack helmets. Guests at Hua Hin Marriott Resort & Spa can participate in a helmet painting workshop to understand how they can improve road safety for children in rural Thailand. The painted helmets are then donated to local children.
Chiang Rai is known as the cultural city of Thailand, with pottery being a treasured local traditional artform that is slowly disappearing. At Le Méridien Chiang Rai Resort, you can take part in a hands-on workshop guided by local potters at Doy Din Dang Pottery to learn about its cultural heritage, while supporting local artists.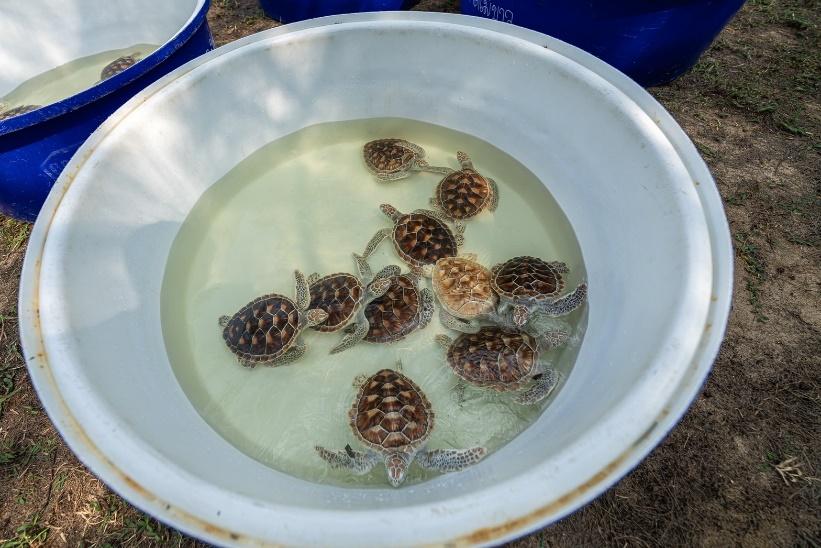 The use of chemical pesticides around the world is harming natural pollinators such as bees and butterflies. At Le Méridien Khao Lak Resort & Spa, you can visit Le Ka Tak Sustainable Farm for a hands-on experience with the local community to learn how compost is made, feed the chickens with food scrap, and observe the impact on nature around you.
To learn more about Marriott Bonvoy, please visit https://www.marriott.com/loyalty.mi.