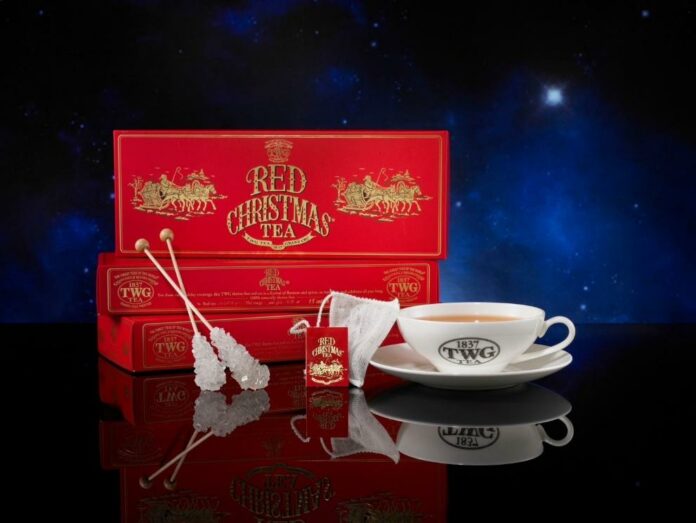 Bangkok, December 2022 – With the cheers of merriment and chime of sleigh bells echoing around the fireplace, tea lovers and gourmands can indulge in a decadent TWG Tea's festive set menu this holiday season. 
A Taste of Christmas
Enjoy a tantalising Roasted Rack of Lamb with a Noel! Noel! Tea infused Saffron Couscous, carefully seasoned and infused to bring out its natural flavour. 
Make merry and whet your appetite with a Grilled Seabass with Purple Potato and Grain Mustard Beurre Blanc. Grilled to perfection, the seabass is served with purple potato, aromatic dill and grain mustard beurre blanc infused with Lemon Bush Tea.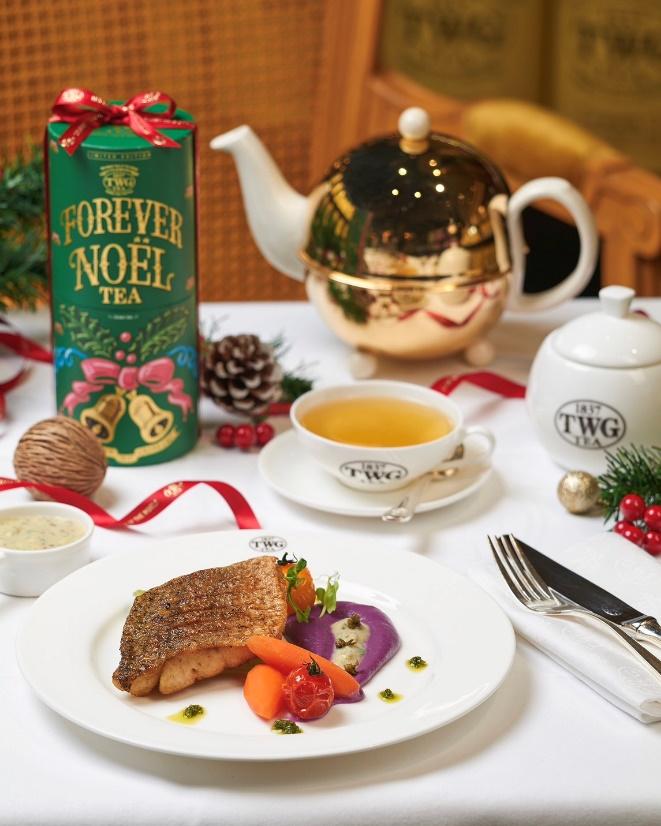 Round off the festivities on a sweet note with a Yuzu Cream Cheese Velvet Cake, carefully layered with a Yuzu Cherry Jelly. Enjoy the dessert with a scoop of Red Christmas Tea infused milk ice cream, almond mousse panna cotta sprinkled with almond cookies, a delightful addition to your festive table.  
Refresh the palate with a refreshing TWG Tea Mocktail of Red Chai, raspberry puree and lemon juice, perfect to make merry this festive season. 
TWG Tea Festive Set Menu, 1,890 baht for Full Set ; 1,090 baht for Meat Set and tea; 690 baht, for Seafood Set and tea and 590 baht Dessert tea and dessert. Available at TWG Tea Salon and Boutique at The Emporium (G Level) Tel. 080-976-3502 and 087-045-6850  and Siam Paragon (G Level) Tel. 082-026-9673 and 097-370-9947 and Icon Siam (G Level) (Exclusive Dessert set) Tel.095-890-2697 from 1 December 2022 to 15 January 2023.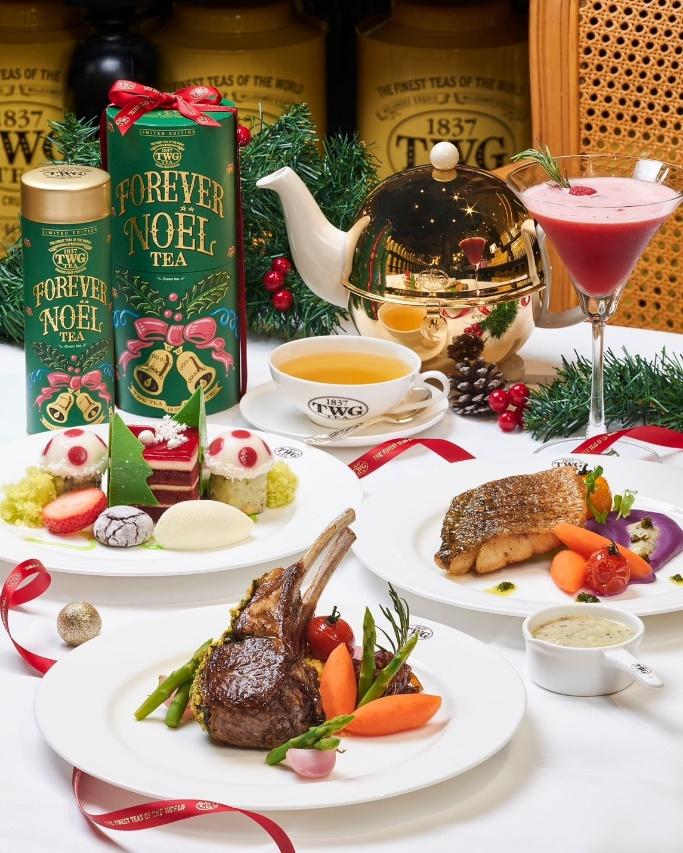 Perfect Gifts for Your Loved Ones 
For this season of celebration and gifting, TWG Tea recommends Forever Noel Tea, a festive blend that brings warmth to heart and home this holiday season. Toast the joy of Christmas with this sparkling
TWG Tea green tea blended with a festival of flavours and warm winter spices, as this tea infuses into an aromatic cup with soft lingering notes of hibiscus, cinnamon, clove buds and orange peel.
For those cosy holiday evenings, Red Christmas Tea is a theine-free South Africa red tea, blended with a festival of flavours and spices, the perfect tea to reminisce and celebrate all year long.
Forever Noel Tea from the Grand Mode Tea Collection, 1,560 THB (100g) and Red Christmas Teabag Gift Box, 890 THB (contains 15 cotton teabags) are available from 1 December 2022 at all TWG Tea Salons and Boutiques in Thailand.