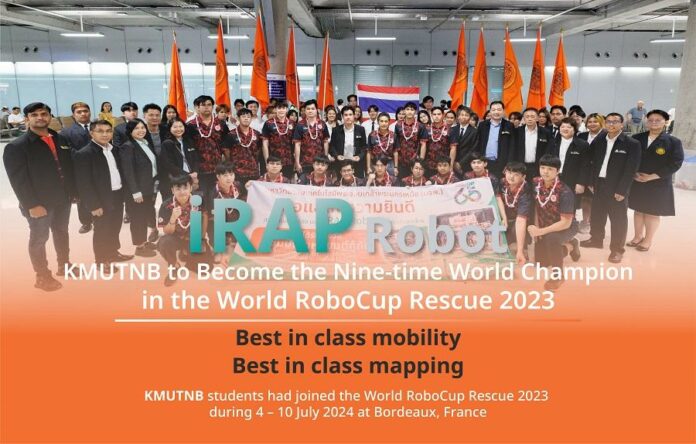 Prof. Dr.-Ing. habil. Suchart Siengchin, KMUTNB President, revealed on 13 July 2023 that the iRAP Robot team of KMUTNB students had joined the World RoboCup Rescue 2023 during 4 – 10 July 2024 at Bordeaux, France.
Presently, the competition has been concluded. The iRAP Robot team from KMUTNB won the world champion for the ninth time. Also, the team won other two additional awards, including the Best in Class Mobility Award and Best in Class Mapping.
The RoboCup Rescue Robot 2023 was joined by 17 teams from 11 countries across the world, including United States, Germany, France, Japan, China, Australia, Turkey, Mexico, Bangladesh, South Korea and Thai.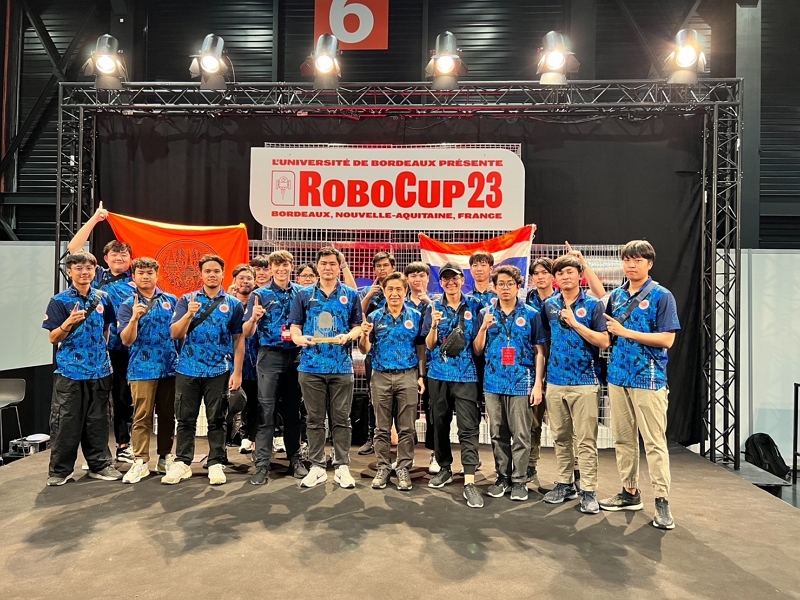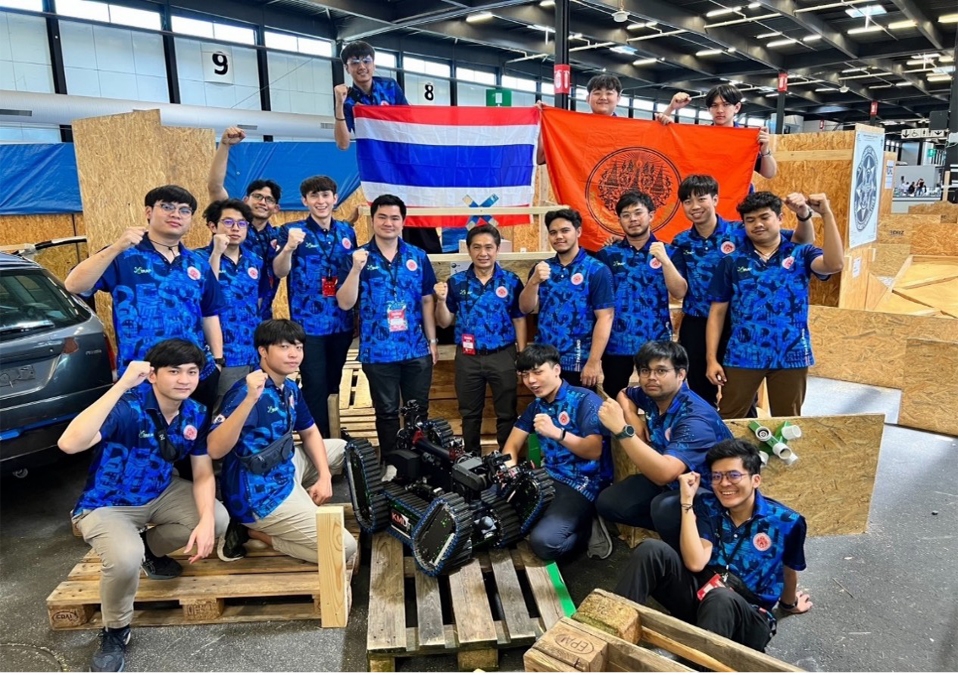 The Hector Darmstadt team from Germany won the First runner-up while the Quix team from Japan won Second runner-up.
The team members are as follows 
Mr. Thitiyos Prakaitham
Mr. Phumithat Sangkhaphan
Mr. Sakdithat Vinitsorn 
Mr. Jirakarn Sukcharoen  
Mr. Chaiyapruk Laohapanich  
Mr. Artit Narasetthakul 
Mr. Peeyaphoom Thanawutthianan  
Mr. Kolpat Boonleua 
Mr. Thoranin Oonariya 
Mr. Tanakorn Kulsri 
Mr. Noppadol Jumrussri 
Mr. Jedsadakorn Chainarapipat 
Mr. Pubadee Bunjing 
The supervisors of the iRAP Robot team includes 
Asst. Prof. Somchai Vetchakam 

Assoc. Prof. Dr. Teerawat Boonyasopon 

Dr. Jiraphan Inthiam 

Dr. Alan Blattler 

Asst. Prof. Dr. Noppadol  Pudchuen