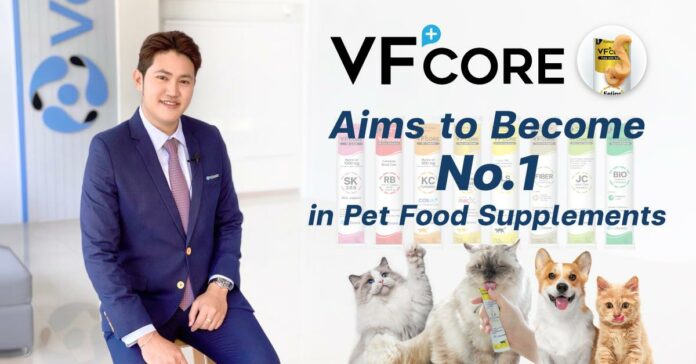 The pet industry has grown rapidly everywhere, in Thailand and the global market. Accordingly, pet-related products and services have enjoyed high growth and higher value. Kanta Worldpanel's report showed that in the 3rd quarter of 2022, the number of households raising pets has grown year on year.
Thanks to this pet parenting trend, the demand for pet products is expanding, opening up new business opportunities for the pet food industry. Today, pet-related products and services in Thailand are a big market with over 4 billion baht in value, including 1-billion-baht pet vitamins and supplements. It is expected that by 2026, Thailand's pet industry will grow at 8.4% on average from 2021 to 66 billion baht.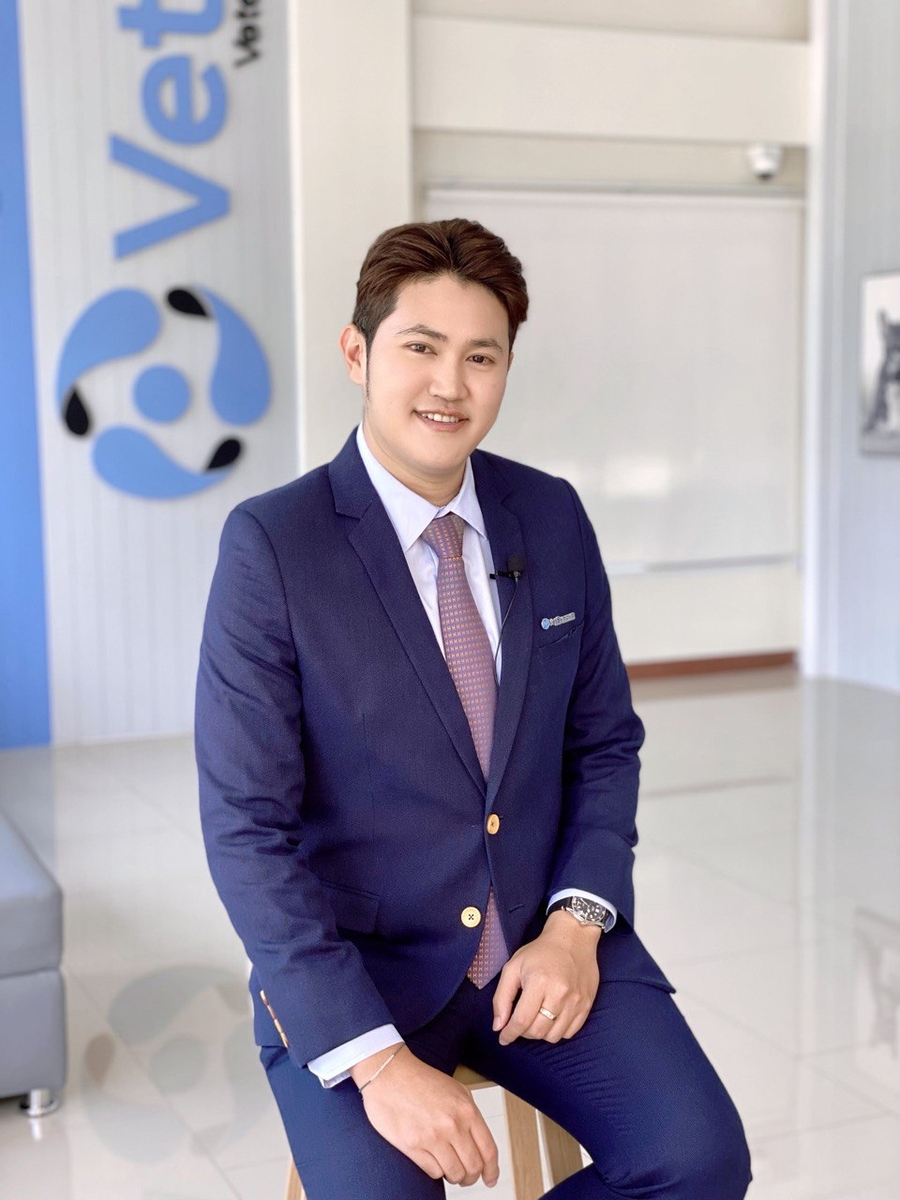 Dr. Manaithorn Seriputra, CEO and Co-founder of VetSynova Co., Ltd. said: "VetSynova is the leader in pet innovation and technology. We are the first to develop what is known as lickable pet supplements from which pet parents can simply tear off the packaging and let their pets lick the contents. This is the result of our dedicated research by highly experienced veterinarians, which took over a year to complete."
"VFcore" lickable pet supplements are developed by VetSynova Co., Ltd., the leading innovative pet product producer. The company has made the largest sales volume in the market according to a study done in over 200 leading pet hospitals and pet shops. 
"VFcore" currently offers 8 formulas of supplements recommended by veterinarians. They are made from premium ingredients under the supervision of experienced veterinarians. The eight formulas are:
1.) Yellow LS (Lysine) for enhanced immunity, protecting cats from cat flu and reducing stress 
2.) Red RB (Iron & Copper Multi-Vitamins) for blood production 
3.) Green JC (Joint Care Complex)
4.) Orange KC (Kidney Care) for kidney health 
5.) Gold Vitality with over 20 vitamins for health enhancement  
6.) Emerald green BIO for diarrhea treatment and enhance immunity  
7.) Latte cream colored FIBER reduces constipation and hairball 
8.) Pink SK (Skin), the latest formula for silky hair
Dr. Manaithorn commented, "VetSynova aims to become the No. 1 in Asia's pet product market and the most recognized brand among veterinarians worldwide. To achieve these goals, we have initiated several innovations and worked with experts in Thailand's leading universities on product development. For the Thai market, we emphasize "the value of sustainability" which covers good product, data, behavior, awareness boosting, and the community. One of our first marketing strategies is to engage with the Thai "Series" audience, referring to a multitude of movie series genres and tv shows popular in Thailand and abroad, by organizing fan meet activities. We recognized that Thai series are growing fast and have become a major source of interest to many international fans in many countries such as China, the Philippines, and Indonesia. We support equality, diversity, and inclusivity, and we would like to support and sponsor inclusive events where both young Thai pop talents and fans can interact with each other and express themselves."
A recent report from the Foreign Trade Department, Ministry of Commerce indicated that the total series market value was about 1,000 million baht. Many series fans are avid pet lovers and have their own pets.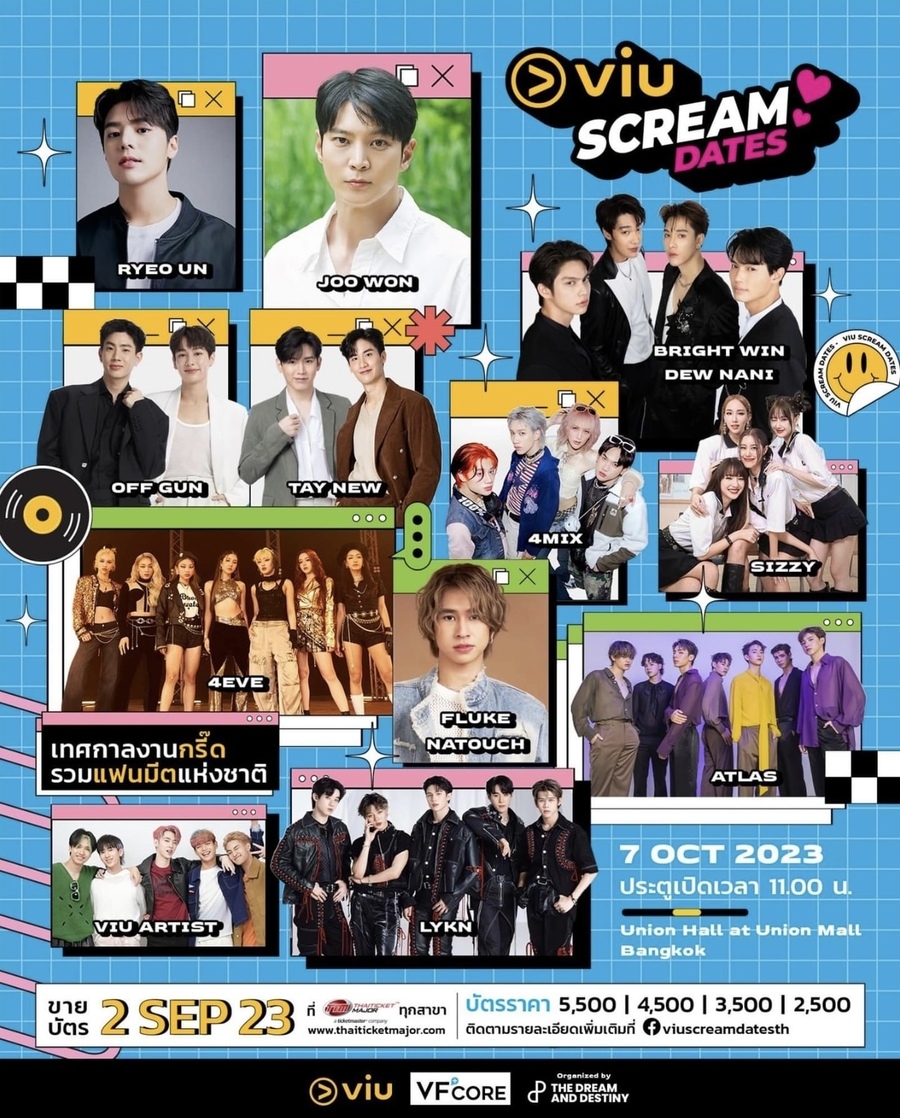 "Backed by this information, we will support the VIU Scream Dates 2023, a fan meeting activity. We hope to directly reach the right target group, engage them, and allow them to have positive first-hand experience with the brand," said Dr. Manaithorn.
VetSynova will host a fun activity on October 7, 2023, and give away tickets to VIU Scream Dates 2023. The event will feature more than 30 actors and actresses from South Korea and Thailand. From South Korea, Joo Won from Stealer: The Treasure Keeper, Ryeo Un from 18 Again series will join the event. Thai actors and actresses to join the event are the 4 leading actors from F4 Thailand – Bright Vachirawit, Win- Methawin, Nani Hirankrit, and Dew–Jirawat; Off-Jumphol and Gun-Atthapan; Tay Tawa and New Thitiphum; Fluke Nathat from the latest series Shadow;  Viu artists from Close Friends Season 3; T-POP bands like 4EVE, Atlast, Sizzy, 4Mix, LYKN, and many more.
At the event, VetSynova will give away 20 prizes, each includes two tickets (worth 7,000 baht) to the fan meeting. Interested fans can participate by buying products from VetSynova brands – VFcore, MicrocynAH, Dermodacyn, Zymox, DeliSci, Otosense, and Dermacore, via any sales channel, and send proof of purchase or receipt to VetSynova's Facebook inbox and indicate that it is for the VIU Scream Dates. Lucky winners will be announced via VetSynova's Facebook page.
Buy any VetSynova products now and have the chance to win tickets to the amazing fan meeting. At the same time, you can be guaranteed of high-quality products for your pets, especially the VFcore, the latest delicious healthy products for pet lovers.