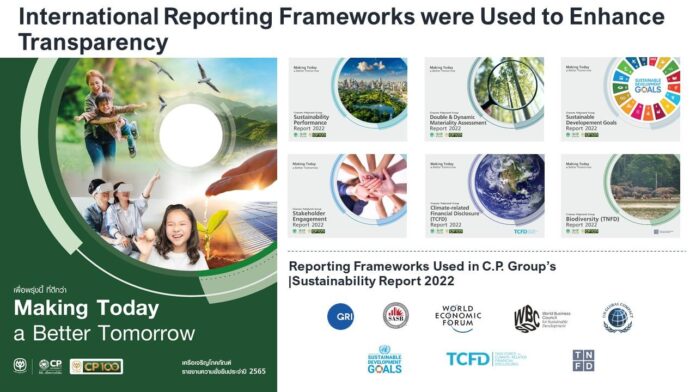 Thailand's Charoen Pokphand (CP) Group has been named among 11 leading organisations with outstanding sustainability reports by the World Business Council on Sustainable Development (WBCSD), a CEO-led organisation that supports the world's leading sustainable businesses.
WBCSD's Reporting Matters 2023 campaign analyses sustainability reports of 250 companies globally and summarises their overall performance based on transparency and efficiency of sustainability efforts.
Charoen Pokphand Group has received this prestigious recognition for two years in a row thanks to sustainability reports that highlight agendas and strategies in all key aspects, as well as the promotion of stakeholder engagement.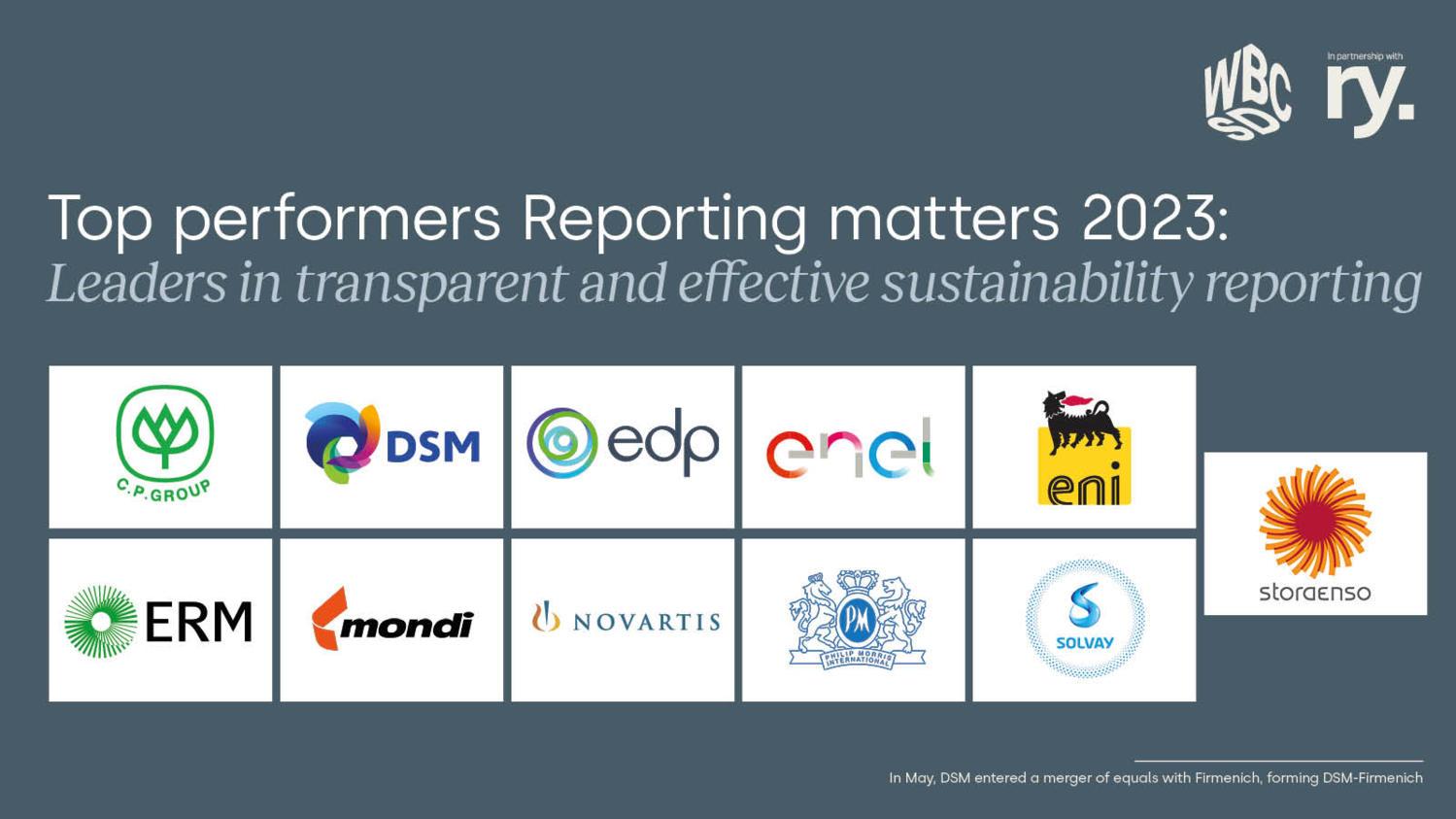 The other 10 companies named top sustainability performers by WBCSD this year are:
DSM, Dutch multinational corporation in health and nutrition

EDP (Energias de Portugal), Portugal's electricity infrastructure company

Enel SpA, Italian producer and distributor of electricity and natural gas

Eni SpA, Italian oil and gas company

ERM, UK business consulting and sustainability service provider

Mondi Group, Austrian paper and packaging company

Novartis, Switzerland's leading pharmaceutical company

Philip Morris International SA, US cigarette and tobacco manufacturer

Solvay SA, Belgian manufacturer and distributor of medical, chemical and plastic products

Stora Enso Oyj, Finnish paper pulp manufacturer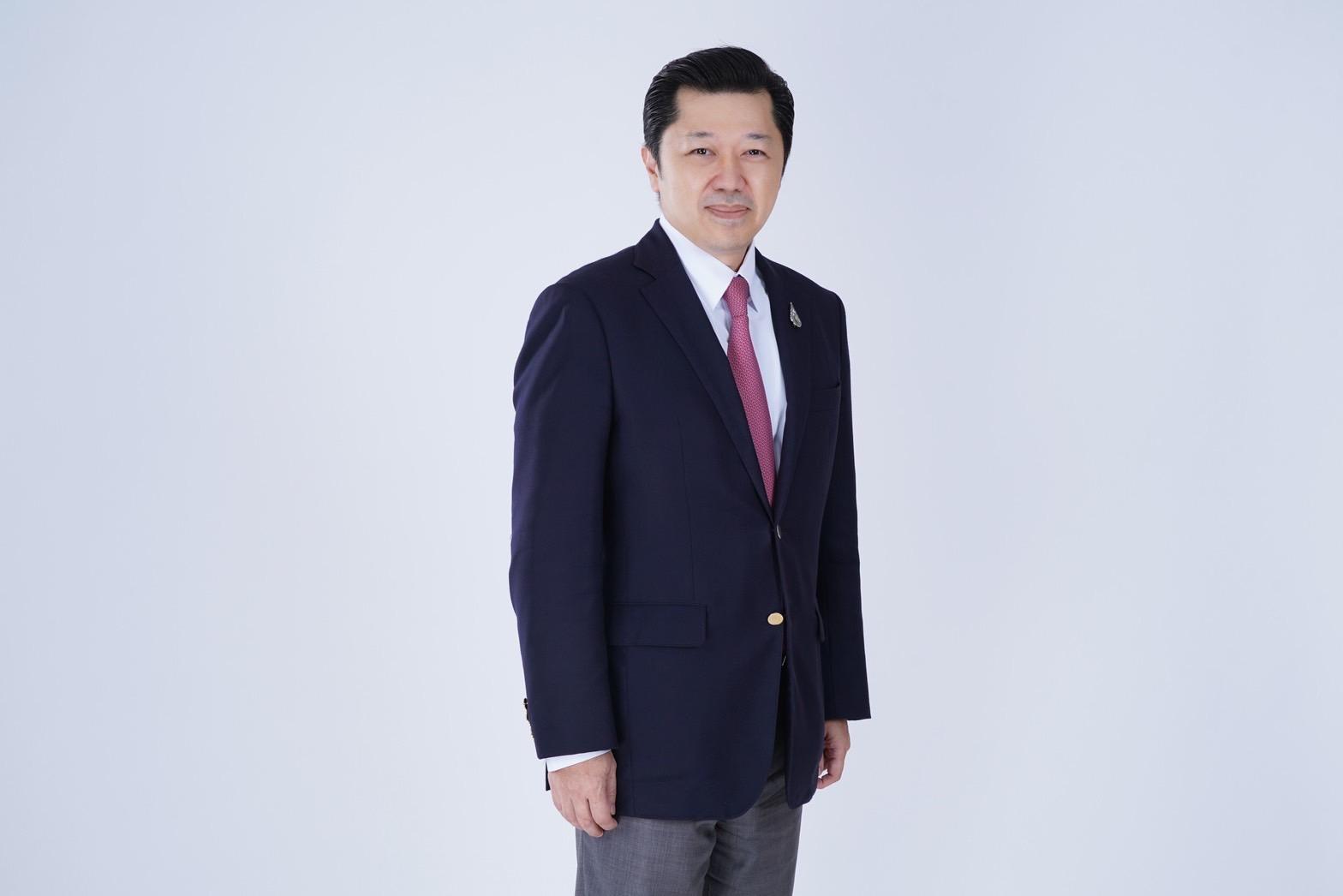 Suphachai Chearavanont, chief executive officer of Charoen Pokphand Group, said that sustainability reports are the pillar of change, a result of awareness building, setting up goals and performance indicators, organisation communication and data collection that integrates seamlessly with the business operation.
"Sustainability reports also promote transparent business operation and disclosure of information to the public that enables year-on-year performance comparisons both within the company and against others," he said. "They ensure efficient learning and verification processes, and reduce the risk of 'greenwashing', or creating a false image of sustainability to cover up negative or irresponsible operations. This transparency will eventually promote a race to the top among business operators."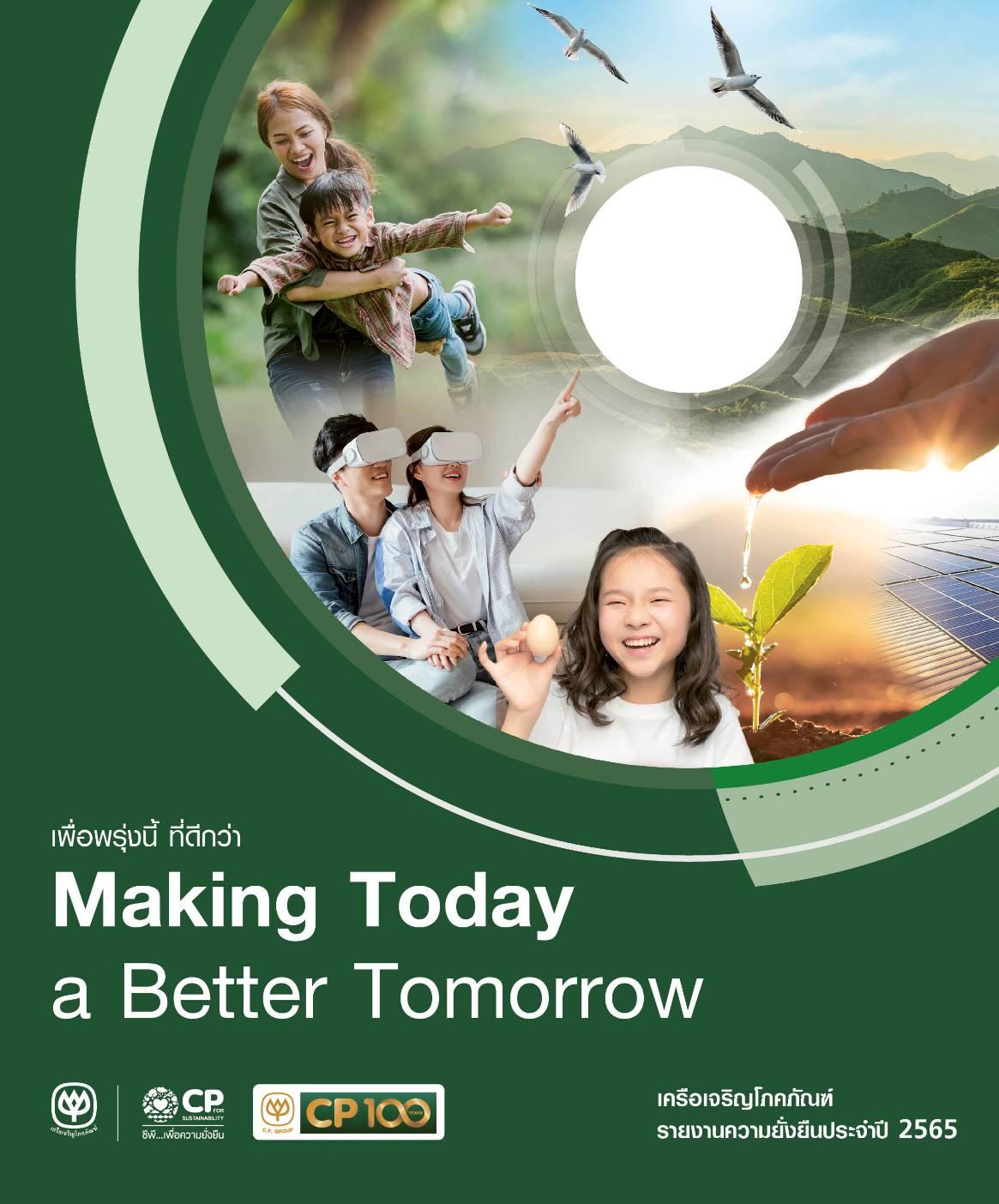 CP Group is proud to be included among top sustainability performers by the WBCSD for two consecutive years. Based on the WBCSD's three evaluation criteria – namely principles, content, and effectiveness – CP Group was regarded as showing continued improvement in sustainability reporting under international standards, with a comprehensive scope covering economic, social and environmental aspects as well as details of standards used in the reporting as reference.
CP Group's sustainability report of 2022 was recognised as being an outstanding model in three aspects:
Materiality assessment, in which a new system called 'Double and Dynamic Materiality' was used for the first time to create a better understanding of sustainability and changes based on situation and period.

Clear sustainability strategy, which is reflected in operational plans, financial impact and operational evidence, as well as the corporate goal of achieving net zero emissions by the year 2050 that is backed by short and long-term plans to limit greenhouse gas emissions. The report also highlights CP's commitment to transparency by disclosing key information to the public.

CP Group's continued efforts to maintain relationship with stakeholders from all sectors, as displayed in the group's relationship assessment conducted annually to collect opinions and in-depth data from stakeholders and promote their participation in the group's sustainability efforts.
CP Group's sustainability report of 2022 was prepared under the concept 'Making Today a Better Tomorrow', underlining the group's commitment to achieving its 15 sustainability goals by 2030 under the three main frameworks of Heart, Health and Home. The report covers sustainability operations in the economic, social and environmental aspects, in line with the United Nation's framework of Sustainable Development Goals (SDGs). The report also highlights tangible achievements, challenges, and plans for future operations of companies under CP Group and affiliates, with a focus on innovation development and its contribution to the group's sustainability goals.
CP Group's 2022 sustainability report also includes in-depth analyses of business operation, external factors, and organisational risks based on WBCSD's double and dynamic materiality assessment. This approach has helped the group in understanding the key sustainability topics, maximising the efficiency of cooperation with stakeholders, managing risks, identifying opportunities, improving the reports by adding long-term values, driving positive impacts and reducing negative ones on the group's operations and society.
CP Group also prepared six additional topic-specific reports, namely: Double and Dynamic Materiality Assessment Report 2022, Stakeholder Engagement Report 2022, Sustainability Performance Report 2022, Sustainable Development Goals (SDGs) Report 2022, Task Force on Climate-related Financial Disclosure (TCFD) Report 2022, and Biodiversity (TNFD) Report 2022, which was included for the first time last year.
Charoen Pokphand Group Sustainability Reports 2022 can be downloaded at: https://cpgroupglobal.com/storage/document/sustainability-reports/2022/sustainability-report-2022-th.pdf

Charoen Pokphand Group Additional Topic-Specific Reports can be read at: cpgroupglobal.com, under "Additional Topic-Specific Reports".

A full version of WBCSD Reporting Matters 2023 can be downloaded at: https://www.wbcsd.org/contentwbc/download/17372/244023/1