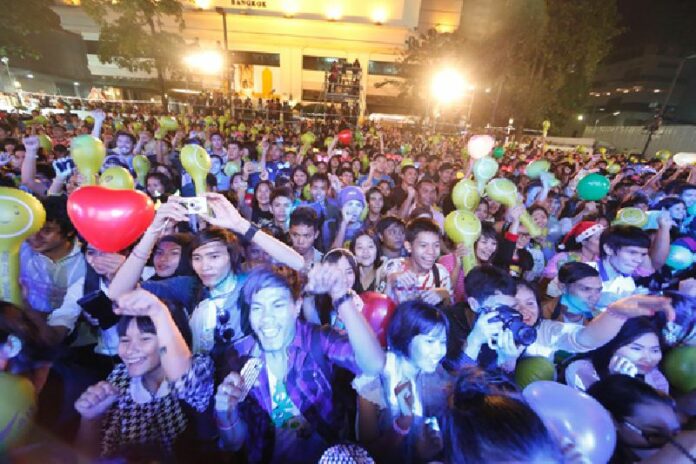 BANGKOK — Almost 900 private security cameras will be installed before year's end in the commercial heart of Bangkok along with other measures to boost confidence after a bomb attack killed 15 tourists there in August.
Following the bombing of the Erawan Shrine, which killed 20 altogether and threatened to scare away tourists, the number of cameras covering the Ratchaprasong area will be doubled in hope of boosting confidence in the area, where many of the capital's luxury malls are clustered and tens of thousands will gather New Year's Eve.
---
Billions of Baht Later, Doubts Persist About Bangkok CCTV
---
Chai Srivikrom, president of the Ratchaprasong Square Trade Association, said the new cameras would be faster at helping law enforcement, who depend heavily on the technology.
"We expect that if anything occurs, we must be able to identify the culprit or suspect within 15 minutes," Chai said. "In the bombing of the Erawan Shrine, it took around 45 minutes until we could capture an image of the suspect."
The association paid for the cameras and did not disclose the cost.
About 80 of the new cameras will be Panasonic-built 4K systems, which record images at a resolution higher than most displays in common use.
A demo video of Panasonic 4K CCTV footage
Low-quality image from August captured a suspect in the Aug. 17 bombing of the Erawan Shrine
With the number of cameras increasing from 1,300 to 2,155 – along with 500 security guards hired to patrol the area – Chai said businesses were confident of regaining trust from visitors during the end-year season, when tourism peaks in the kingdom.
The usual 300,000 people or so visiting the area each day increases by more than 25 percent during the holidays, Maj. Gen. Anan Srihirunaccording of the metro police said. He said combined security forces from from patrol officers to special operations and the bomb unit will be sent to keep the area the safest part of the capital.
The Aug. 17 attack raised doubts about Bangkok's expensive CCTV system when police said they were hampered in tracking the attacker by broken cameras. Other footage obtained from municipal cameras was of unusably low quality.
Chai believed the expensive new system was worth the investment and that he coordinated with City Hall to adjust some obstructed lines of sight as well as add more lighting for improved surveillance.
Though the number of CCTV cameras operated by the Bangkok Metropolitan Administration increased from 20,000 to 50,000 during the past five years, a recent study by a criminal justice professor found Bangkok residents did not feel any safer as they doubted the system worked properly.
Related stories: