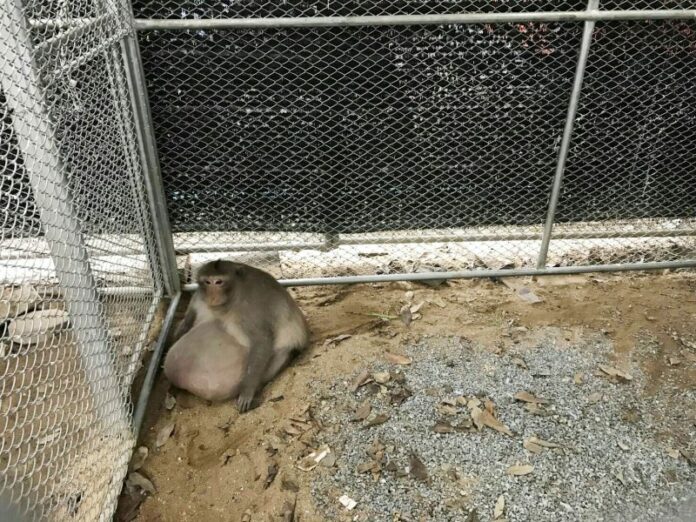 BANGKOK — A macaque who gained fame for a body that is half belly does not have cancer as vets suspected, but will be placed on a strict diet until he can be rehabilitated into the wild, wildlife officials said Friday.
Uncle Fatty, who weighs 26 kilograms, was brought in from the streets of Bangkok's Bang Khun Tian district last month to be tested for communicable diseases and whether tumors were responsible for his enormous belly. Doctors found he had neither, and was just extremely obese from all the handouts.
Read: Famous Fat Macaque May Not be Fat After All: Vets
"We humans caused this. We gave him food that monkeys shouldn't eat, and this was totally preventable," Supakarn Kaewchot, a government wildlife veterinarian, said Friday.
According to Supakarn, residents in the area fed Uncle Fatty and his monkey friends "human food" such as crunchy snacks, fruit high in sugar and soft drinks.
Uncle Fatty is now at the national parks department's offices in Bangkok where he is on a strict diet of green vegetables, low-sugar fruits such as papayas and bananas and lean protein.
"We also set up logs for Uncle Fatty in his cage and we encourage him to exercise," Supakarn, who part of Uncle Fatty's care team, said.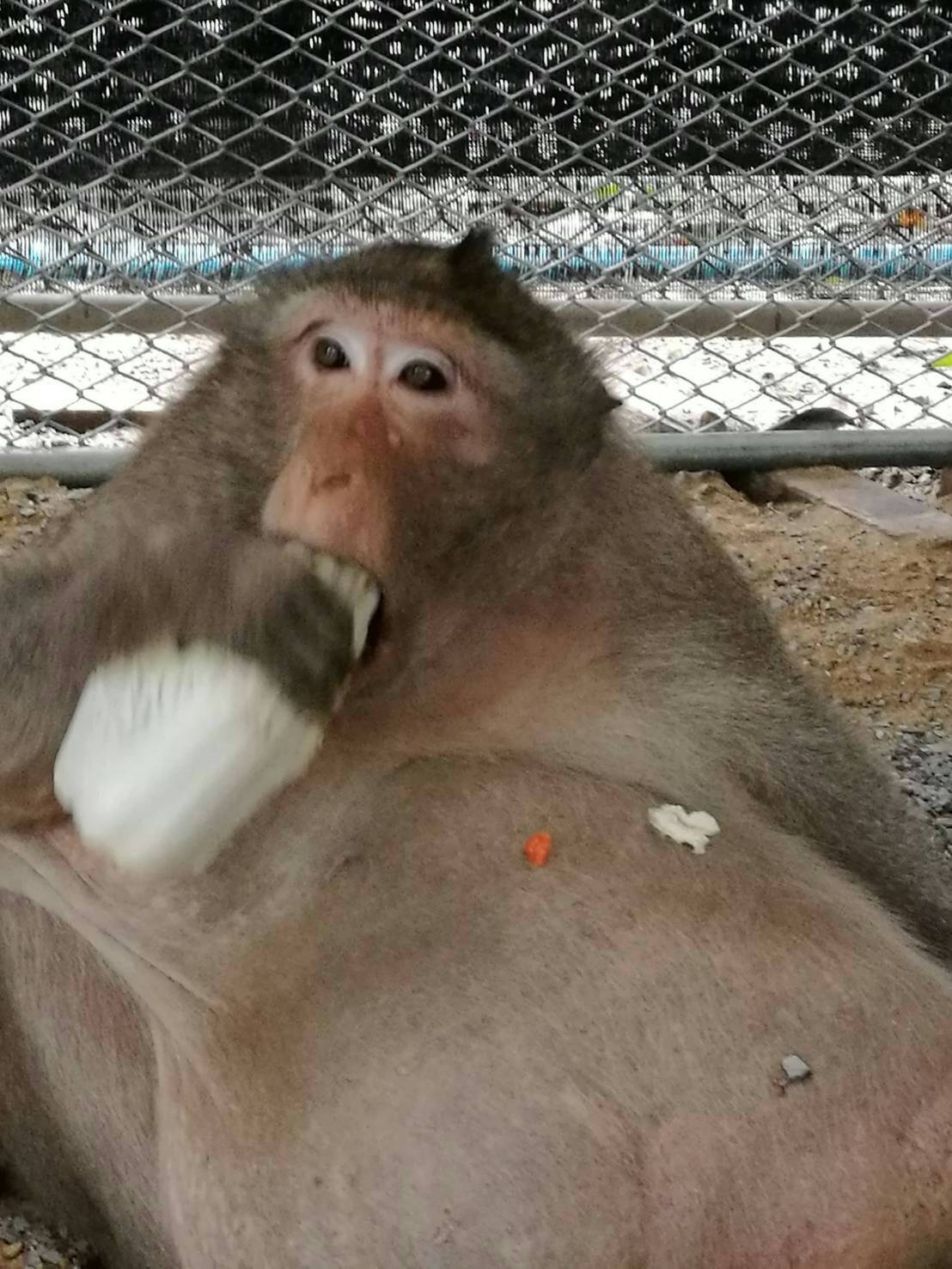 Uncle Fatty's fat is not expected to disappear overnight.
"As of now, he's only lost a few grams, and this will take some time. Like people, if monkeys get very fat they need time to lose weight. Weight loss will decrease Uncle Fatty's risk of diabetes and heart disease," the veterinarian said.
Suparkarn said her team hopes to rehabilitate Uncle Fatty into the wild one day, when his weight is suitable. In the meantime, she's concerned about future fat monkeys to come.
"We have to educate the people in the area about suitable food to feed to monkeys. Other monkeys in the area are eating similar food, but Uncle Fatty is the fattest of them," she said.