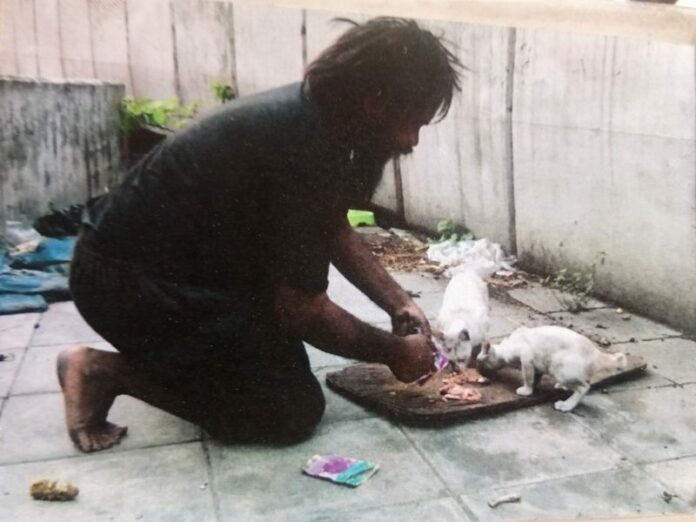 BANGKOK — The story of a homeless man who got to work selling limes to feed the cats he shared the streets with touched so many people that as of Friday he was no longer living under a bridge.
Since early April, when photos of Somsak Yaluemdee begging for money to feed the kitties went viral, the man who lived under a bridge at Lat Phrao intersection unknowingly developed a following online.
"It doesn't matter if I starve, only that the cats are full. I love cats," read one sign he held up in a photo the page posted May 19.
Soon a well-wisher had set up a Facebook page, "Cat Lover Uncle Black," to follow his daily activities. Things grew from there as netizens rushed in to help. Soon Somsak had a haircut. By Wednesday, Somsak had a place to stay and was selling bags of limes people donated to him for 20 baht near BTS Mo Chit.