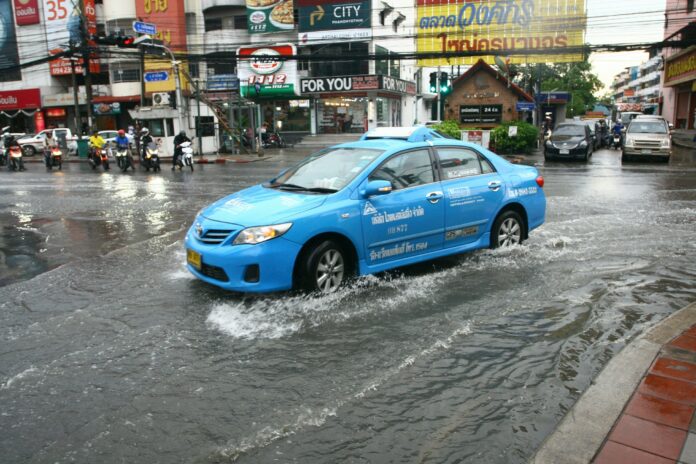 BANGKOK — Commuters will be happy to hear that forecasts call for less rain this week.
The rainy season has saturated the capital's roads and lanes with ankle- or even knee-level flooding since late May, but the country will see a week-long break from the rain, according to state meteorologists.
Read: Wetpocalypse: Bangkok Floods Again (Photos)
Bangkok will see low to moderate chances of scattered rain through Friday, according to Monday's forecast from the Thai Meteorological Department.
The weekend will see more rain, covering 30 percent to 40 percent of the capital due to a low-pressure system to the east and a Tropical Storm Merbok currently hitting Hong Kong and moving in over the South China Sea. Those travelling to China or Hong Kong through Sunday should be on alert for changing weather conditions, the state meteorological agency warned.
Conditions will be similar in the rest of the country, except for the northern and Isaan regions, which will see a slightly higher chances of rain: 40 percent through Friday and 60 percent during the weekend.
Related stories:
There's a Storm Rising Over Bangkok Tonight
Sunshine and … Just Kidding More Rain All Week
Monsoon Now: Prepare to Get Wet
Flooded Areas Across Bangkok After Last Night's Big Storm (Photos)
Monsoon Brings Spectacular but Dangerous Falls to National Park