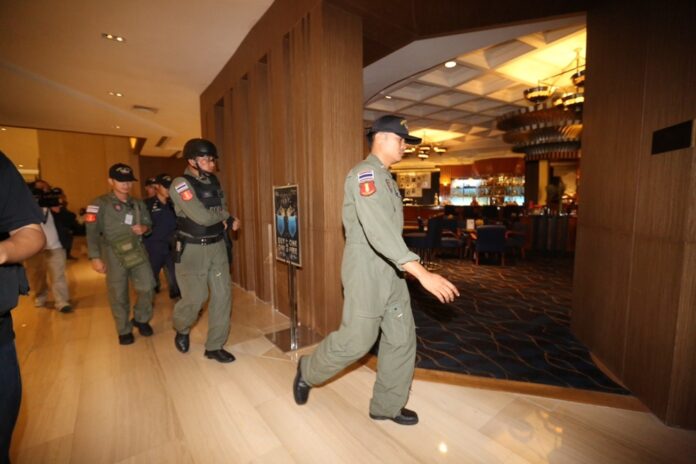 BANGKOK — A prominent politician lashed out at police Monday, accusing them of fabricating a bomb threat to scuttle a dinner meeting with fellow politicians.
What started as a Saturday dinner party for veteran politicians to discuss polls and politics ended in a police evacuation and search for bombs. Vivatanachai Na Kalasin, 65, said the dinner was attended by potential members of a new political faction he had hoped could reshape Thailand after the next election.
"We are sad that they said there was a bomb. We would have been happy if they simply said we broke the law," Vivatanachai said. "At least that wouldn't damage the country's reputation. Because they said it's a bomb, it has become a big issue."
Vivatanachai, who's stood in elections since the 1980s, was set to meet at the Centara Grand Hotel with a score of former ministers of parliament from both the Pheu Thai party and its predecessor, Thai Rak Thai. The dinner had been on course for a short while before police officers arrived at the restaurant. They informed the politicians that a suspicious package had been found in the premises, ordering everyone to leave while they searched the area.
Read: Division? What Division? PCAD and Democrats Deny Schism
Yanyong Santipreechawattana, chief of Phahonyothin Police Station, said he ordered the evacuation after receiving an anonymous tip about a bomb allegedly being placed at the restaurant, requiring his team conduct a search as per protocol.
Col. Yanyong denied making up a bomb threat and said those hosting the dinner might have phoned in the threat.
"It depends on how people think," the colonel said. "I can think like they do, too. Maybe it was them who made the phone call and forced us to act to make it look like we bullied them. It's all possible."
Eager for Elections
Whether the bomb report was bogus, Vivatanachai was firm on one thing: The purpose of the failed dinner was to talk strategy and the next election.
"Yes, yes, yes. We talked about that, we exchanged our opinions about other things, as we normally do," the longtime politician said. "We analyzed the political situation together."
The junta has promised elections will be held next year. The Pheu Thai Party, which led the civilian government ousted by a military coup in 2014, has complained of unfair suppression by the regime for its past association with founder and former prime minister, Thaksin Shinawatra.
Vivatanachai was first elected to public office to represent his home province of Kalasin in 1983. He first served as MP for the now-defunct Social Action Party before joining Thai Rak Thai under tycoon-turned-politician Thaksin. After Thai Rak Thai was disbanded in the aftermath of the 2006 coup, Vivatanachai refused to join its proxy government and formed his own party, though he's believed to have kept some contacts with politicians from Thaksin's faction.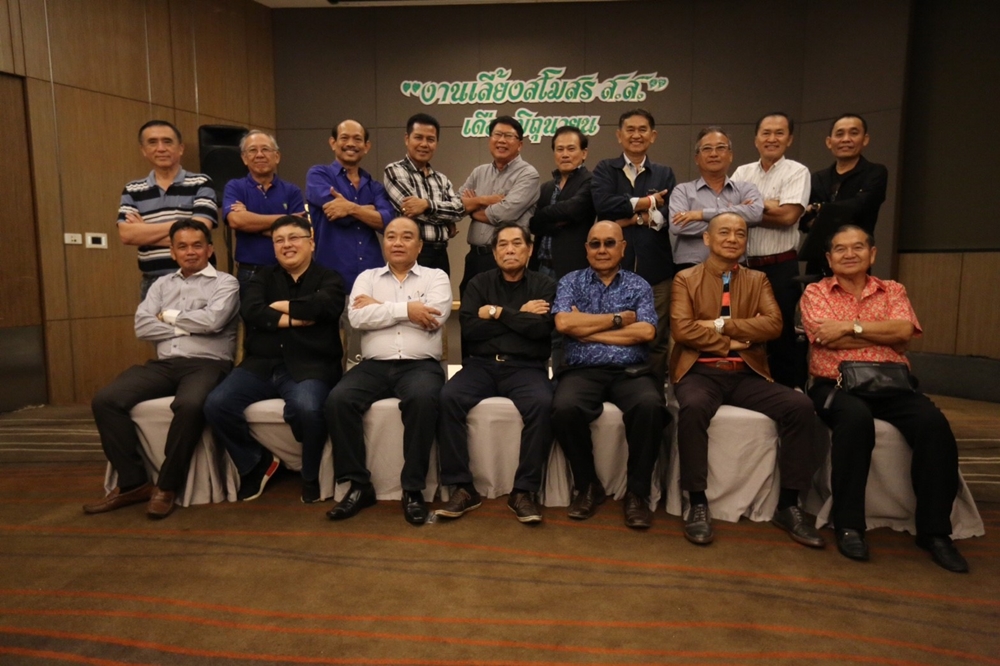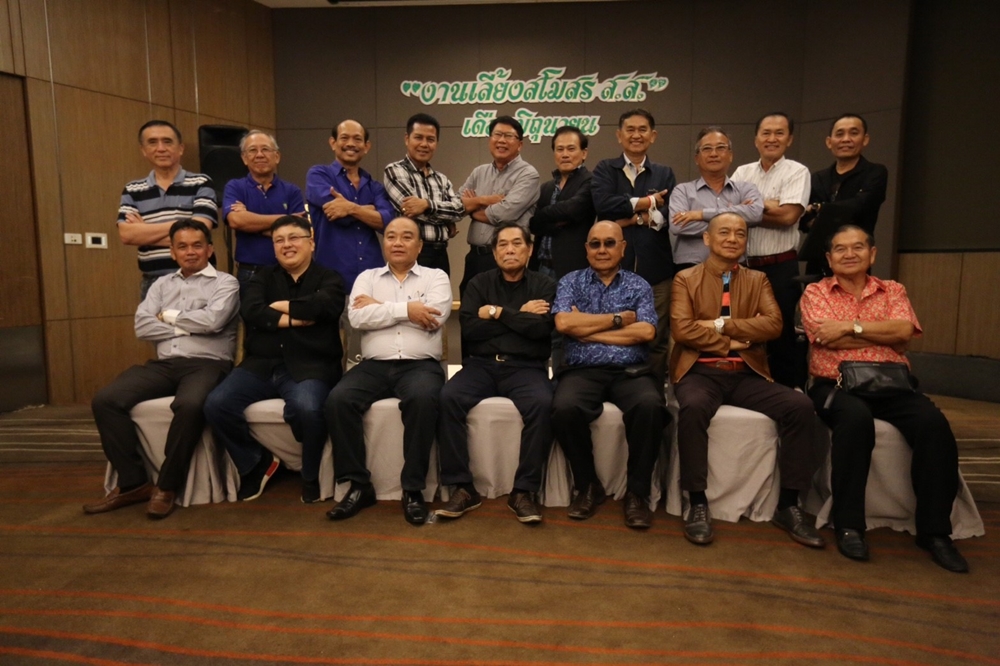 The guests at Saturday's short-lived dinner reflected those connections. They included former Pheu Thai and Thai Rak Thai MPs such as Chakrapan Yomjinda, Sophon Petchsawang and Rachata Phisitbanakorn.
He said they all belong to a loose network of politicos that meet occasionally to discuss politics. Saturday was the first time such meeting had been attempted since King Bhumibol died in October, Vivatanachai said.
Asked if they intend to form a new party, Vivatanachai would not answer directly, though he said they were toying with the idea.
Because of new regulations in the current constitution, the number of elected MPs will decrease to 350 from 400, meaning there will be politicians unable to get on the ticket with their parties, and it's only natural that those politicians would want to find a new home, Vivatanachai said.
"We have people, and we understand what kind of politics the people want," Vivatanachai said. "If we do it, we will win for sure."
Even popular former premier Thaksin, Vivatanachai added, "borrowed" some of his successful economic policies in the 1990s.
"But forming a party is very complicated. We may have good policies, but we lack many other things," he said.
Last time Thailand had an election was early 2014. It was boycotted by the opposition and later voided by the courts. The military seized power in May that year, banned political activities and after initially saying it would step down after a year, has delayed doing so repeatedly.
In its latest promise, the military government said an election would be held by 2018, though recent remarks by junta chairman Prayuth Chan-ocha have cast doubt doubt that vow.
Regardless of when the new poll will be, junta leadership maintains that political parties cannot engage in politics. That means executive meetings, general assemblies and the usual closed-door cajoling are not allowed.
Speaking to reporters Monday, deputy junta chairman Prawit Wongsuwan said Vivatanachai's dinner violated the junta's edicts.
"[Having a meal] is not a matter of concern, but gathering in such a manner should not be done," Gen. Prawit said.
He urged all groups and factions to "stay still" and refrain from participating in politics until the ban is lifted.
Related stories:
Interior Ministry Weighs Taking Prayuth's '4 Questions' to the Public
Suthep Endorses Constitutional Loophole to Keep Prayuth in Power