BANGKOK — Guns N' Roses, Coldplay, Honne, Mew, Cigarettes After Sex, Nelly, Underworld and Britney Spears all played Bangkok recently. Still to come are Ariana Grande, Ed Sheeran, One Republic, The Chainsmokers, Shawn Mendes, Oh Wonder, LANY, Phoenix and Lucy Rose.
We're only halfway through 2017, and the concert calendar has been more packed than ever with visiting artists hitting a wider range of genre notes – not just pop and EDM – from alt-rock and punk to hip-hop.
Read: Just Can't Get Enough: 18 Upcoming Concert Picks 
Responsible for today's musical abundance is a surge of indie promoters bringing in acts which tempt a broader range of fans to put down their headphones and head to a real venue.
"The backbone of music has always been live performances," said Bob Siripremanant, founder of Miracle Management. "Live concerts are still going strong. Artists will still seek to play live. For most, it's all about meeting their fans and making special connections with them when playing live."
Bob moved from a career in sound engineering to producing concerts and eventually founded Miracle Management in 2014. In the past couple years, Miracle has brought in Thirty Seconds to Mars, The Prodigy, Incubus, Two Door Cinema Club and the Goo Goo Dolls. In August Foo Fighters will take the stage, thanks to Miracle.
Feeding the needs of genre fans are more specialized promoters bringing niche sounds.
Indy Pop Concerts, despite its anodyne name, focuses on hardcore rock and punk acts such as Asking Alexandria, Animals As Leaders and Pittsburg political punk musicians Anti-Flag.
Godzillionaire Entertainment, which last month turned CentralWorld into Nellyville for its Golden Axe Festival, says it has more RnB and hip-hop acts coming.
While international talent is flowing into the capital, it's the indie riding high. Especially thanks to one of the hottest indie organizers of the moment, Have You Heard?
Have You Heard? was founded by a group of friends who often talked about how they wished to see their favorite bands perform in the city instead of having to fly to neighboring countries.
"What began as just wishing it turned into [a resolve] to bring in more live music to Bangkok, especially indie bands – bands that people don't expect to see live," said co-founder Kiratra "Ki" Promsaka Na Sakolnakorn.
Have You Heard? has imported mostly non-mass market music, starting with indie pop bands such as The Pains of Being Pure at Heart, Beach Fossils and The Radio Dept. before embracing rock, electronic, pop and ambient.
"When we first started, we mainly chose the bands based on our personal preferences. But now we try to have a variety of shows, something for everyone," said Ki.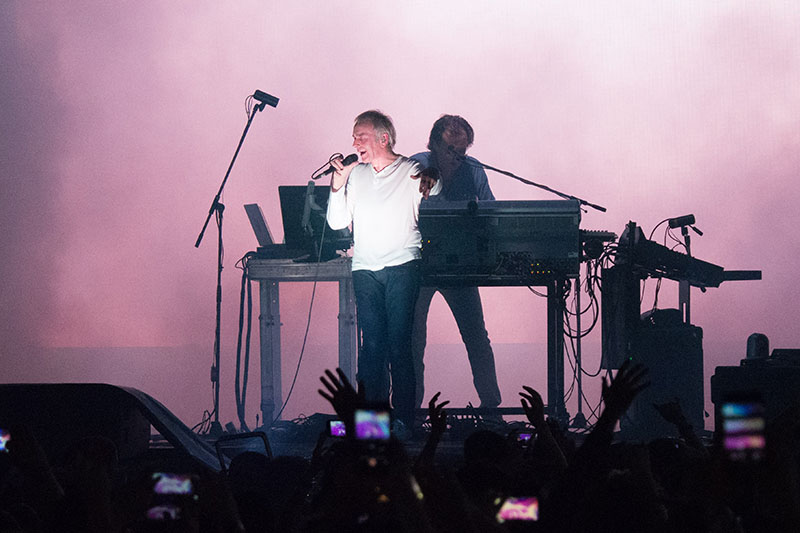 Indie music scene luminary Piyamas Muenprasartdee offered a simple explanation. The Yellow Fang singer-bassist said technology has provided a direct channel between organizers and artists.
"With social media, it's a lot easier to get in touch with the bands we love and get a response," she said.
While internet radio and streaming services have been seen as the death of live shows, the booming live-in-Bangkok experience suggests otherwise.
This year, Voice Space – where Have You Heard? concerts are usually held – was sometimes packed packed with more than 1,000 concertgoers. Tickets have sold out quickly for many events. In March, tickets for indie ambient pop act Cigarettes After Sex's sold out in five minutes. Those of British duo Honne were gone in 10.
"Online music and music streaming services make it much easier for people to discover new music and artists and find people who have the same taste in music," said Ki. "Now it's easier for us to do a show because chances are there will be a fanbase for that artist here – unlike before, when we had to put in a lot of effort into promoting shows and introducing indie bands to people."
Meanwhile the official nightlife funzone that is Royal City Avenue, or RCA, has seen an infusion of international electricity by new arrival Medium Rare, which was founded in October by Kawee Soontornwan.
The name Medium Rare speaks directly to their gigs: Artists who are neither too obscure nor mainstream. It started with British singer-songwriter Lucy Rose and French dance-pop group Yelle before organizing a sold-out performance by Canadian electronic synth-punk duo Crystal Castles.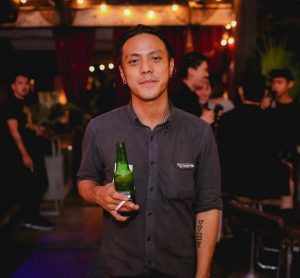 Competition is high among current gig promoters. Have You Heard? said apart from its selected artists, they put a lot of thought into the production design for each show.
Kawee said Medium Rare is also trying to win audiences with affordable ticket prices. With most international shows ranging from 1,500 baht to 5,500 baht, that means careful choices for music-hungry and cash-strapped music fans.
Medium Rare pulls down the price to an average 750 baht to 900 baht.
"I want the cheapest prices possible, so those who don't know the artists can still afford the tickets and join the shows," Kawee said.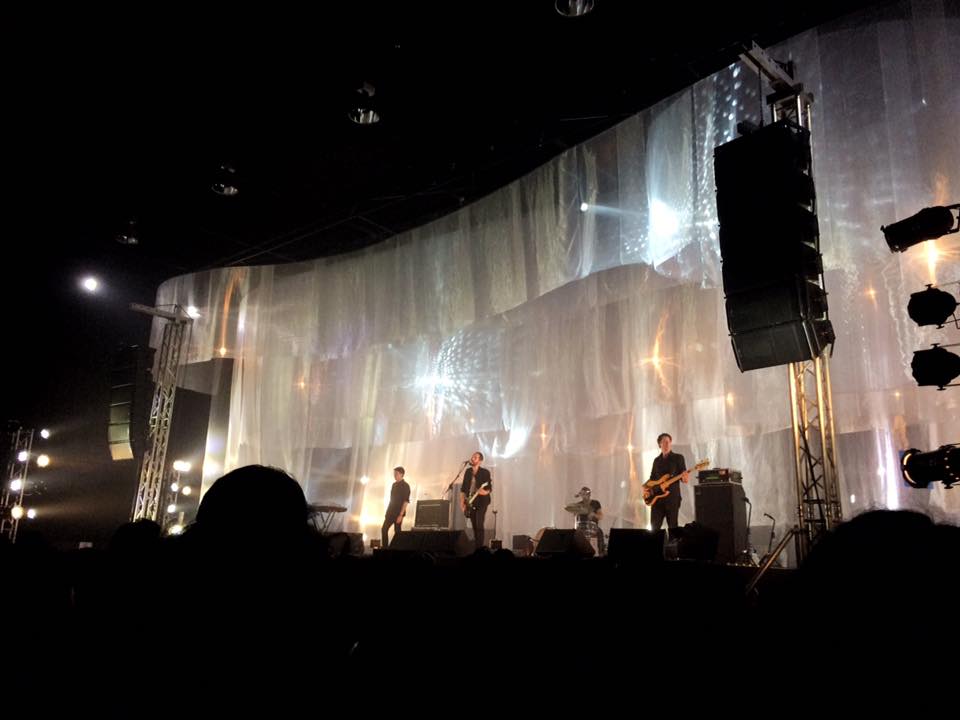 Miracle Management's Bob said it's a combination of business opportunity and passion.
"We pick our shows and bands in a way that there is a market for them, as well as doing it with our passion as if we are in the audience," he said. "Thinking what we'd feel if we were the audience coming to see this artist, we are trying to understand both sides of the story from the business side to production side."
Play Space
Another factor that made possible small-scale promoters are the venues.
Wannarit "Pok" Pongprayoon, a veteran Bangkok music scenester of over 20 years, can't help but compare today with how things were in the past.
The only major concert venue then was Impact Arena Muang Thong Thani. Today there are small independent venues and midsized halls in popular locales such as Live RCA, Moonstar Studio and Voice Space. Performance spaces have even popped up in shopping malls, such as BCC Hall and Muang Thai GMM Live House.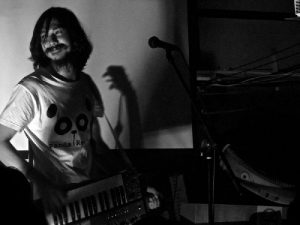 "Unlike 10 or 20 years ago when the expense of bringing international acts into the country was very high, and there was only one monopolistic venue, today we have many channels to promote the events and venues are varied," said Pok, who founded Panda Records and is half of experimental duo Stylish Nonsense.
But, like in every business, profits aren't guaranteed, and organizers aren't thought to be getting rich in the process.
Bob compares organizing a show with gambling.
"We have to prepare for the worst from studying the market by gathering all the info of an act you plan to bring in as best as you can, then produce a good quality show … At the end of the day, you just hope that the number on the dice is your lucky number," he said.
Additional reporting by Todd Ruiz
Related stories:
Just Can't Get Enough: 17 Upcoming Concert Picks 
Fans Front Fashion as Nellyville Comes to CentralWorld (Photos)
90s-Defining 'Underworld' Offers Heartfelt, 'Shining Future' at Bangkok Debut