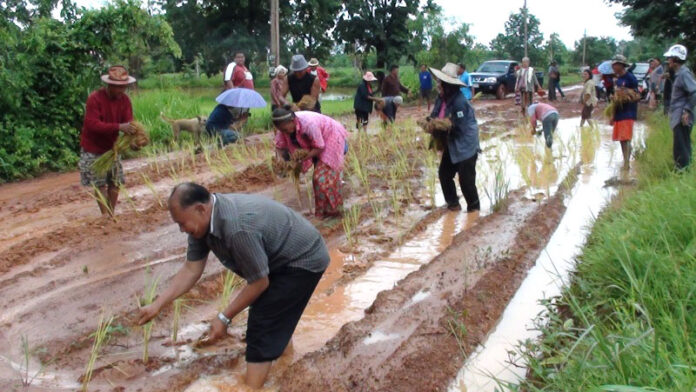 YASOTHON — Residents of a province in Isaan woke up early Thursday morning to protest local government's inaction in fixing a muddy road – by farming in the middle of it.
Fed up with the muddy and waterlogged main road, residents of Loeng Nok Tha district on Thursday took to planting rice in the middle of the lanes to protest the local government's lack of action.
"Many villages have to use this road, and we are all inconvenienced and suffering, especially during the rainy season," Josaifa Khunsut, 63 said. "The three-kilometer dirt road has potholes deeper than 30 centimeters because of the rain. During the other seasons, the road is very dusty."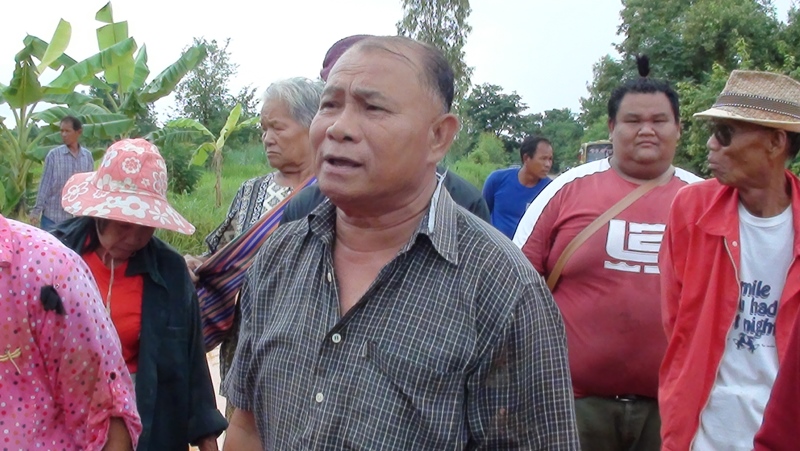 Residents of over 20 households claimed that they have filed repeated complaints to Yasothon City Hall for over 30 years, which responded that there was not enough budget to pave the road before the matter was forgotten.
Locals at the scene said they were relying on communities to spread the word about their predicament, to hopefully reach the ears of Prime Minister Gen. Prayuth Chan-ocha.
Subpar roads in provincial Thailand are a common problem, especially during the rainy season, when many unpaved roads turn into muddy, pothole-filled trails.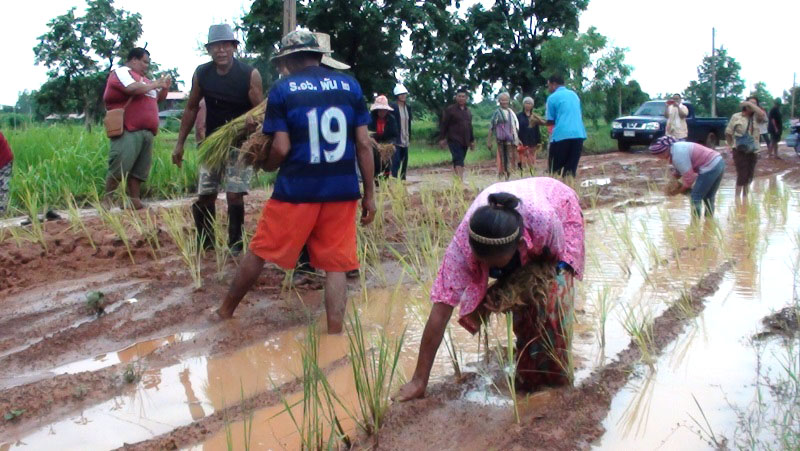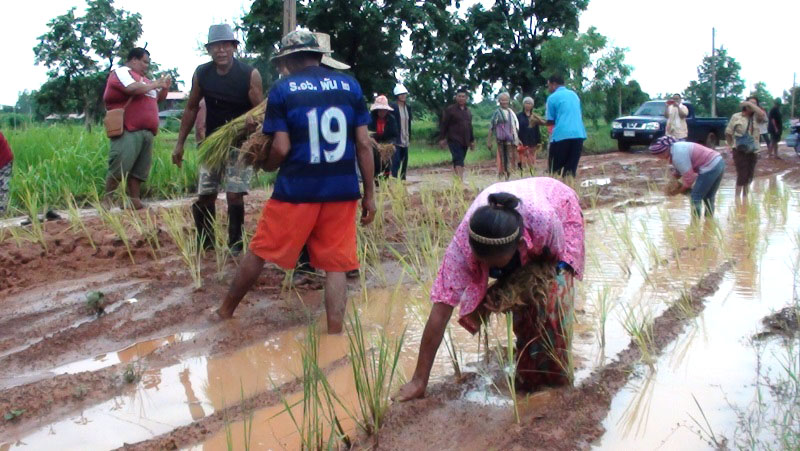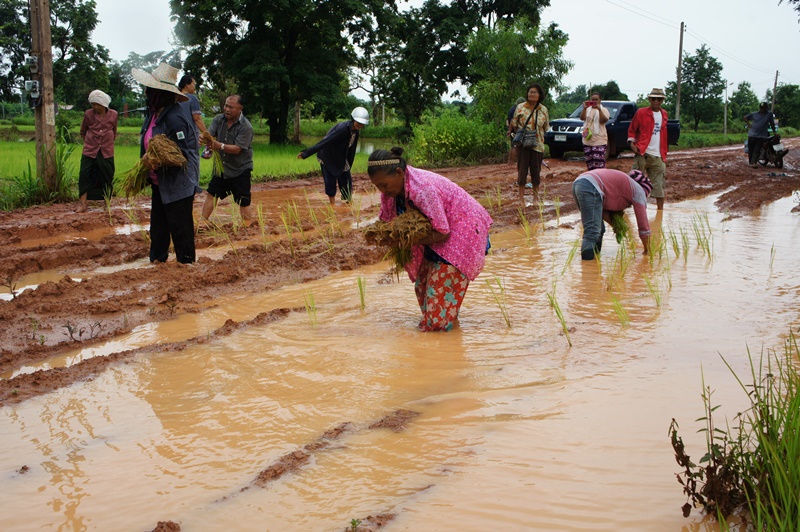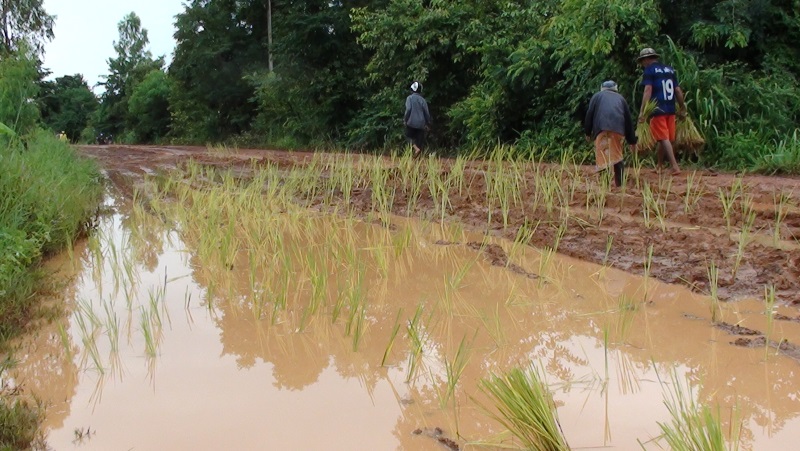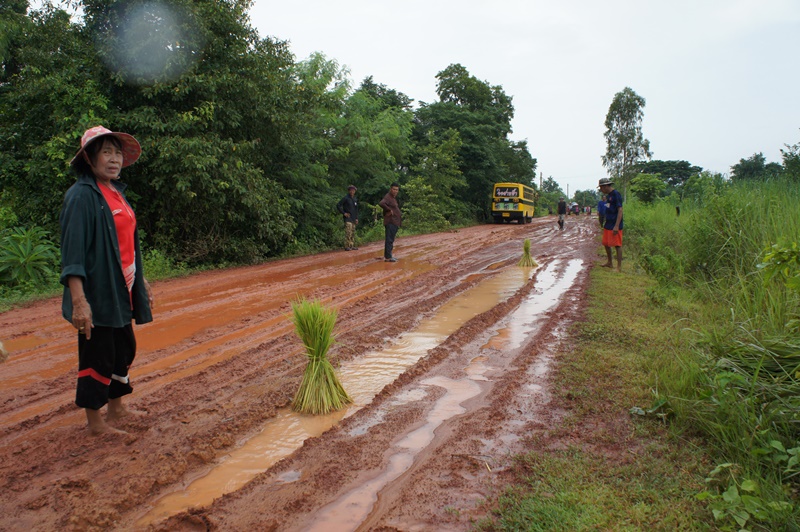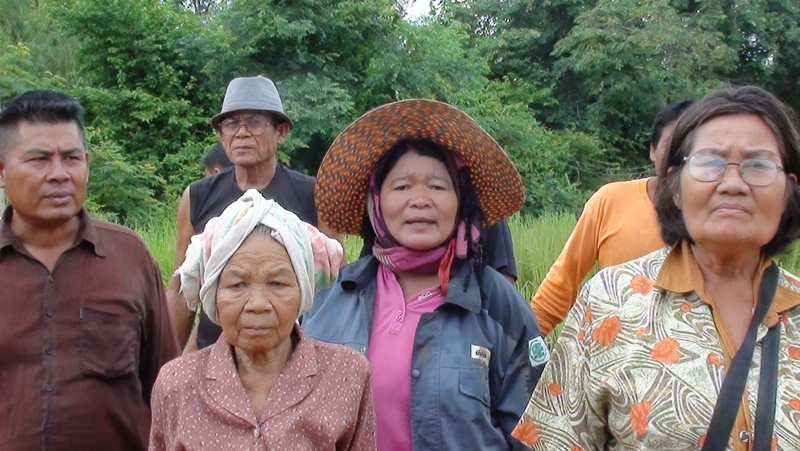 Related stories:
Viral Video Shows School Kids Dragging Director's Car Uphill
Civic-Minded German Fills Holes in Roads – and Hearts – of Buriram