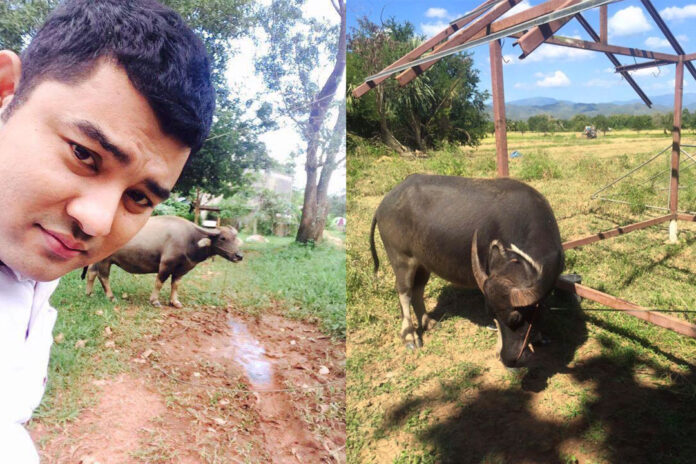 PHETCHABUN — A buffalo conservation foundation is offering a 100,000 baht bounty to combat what its president described Monday as corruption by livestock officials.
Nuthaya Polham, head of the New Life for Animals foundation, said a buffalo that went missing after being deposited into a buffalo-sharing royal project is the result of endemic corruption involving local livestock officials.
"Boonrawd is a handsome, beautiful bull in perfect form who would sell for a really high price," said Nuthaya, whose foundation saves buffalo from slaughterhouses and puts them to work in the fields. "If the corrupt livestock officials haven't sent him to a slaughterhouse, then they probably sold him."
Boonrawd, a bull buffalo, was bought from a slaughterhouse by farmer Rapeepak Taratornpitak. Rapeepak then donated him one year ago to a Buffalo Bank royal agricultural project, where Boonrawd went into a pool of shared animals available to farmers for use. But Boonrawd disappeared after going into the bank, which is located in the Khao Khor district of Phetchabun province.
On Wednesday, Rapeepak approached the New Life for Animals Foundation for help, prompting the foundation put up the hefty cash prize Sunday as a reward for anyone who brings Boonrawd back.
Nuthaya said the staff at the bank were responsible for Boonrawd's disappearance.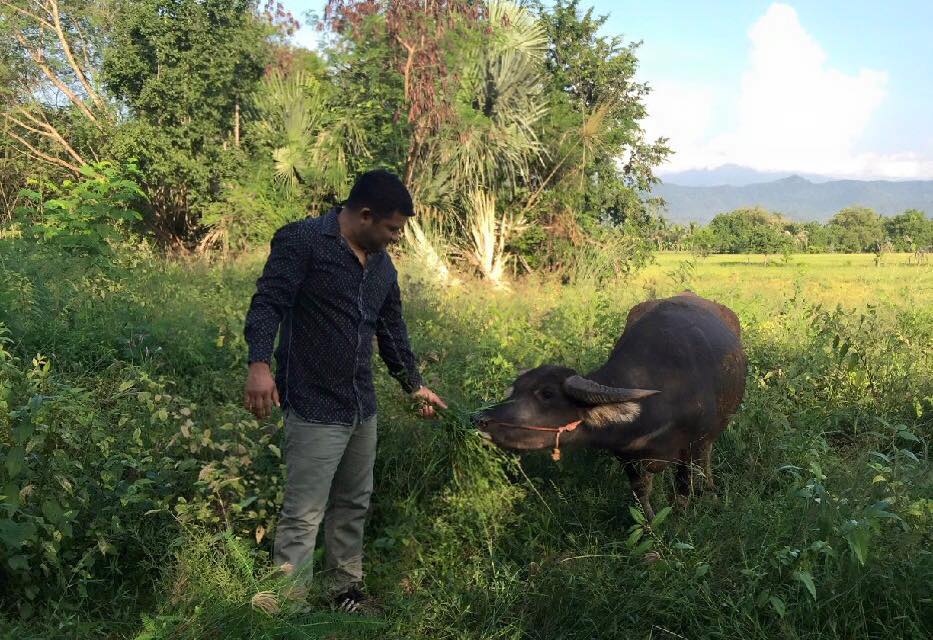 "Whenever farmers deposit their buffalos into the Buffalo Bank project, the livestock inexplicably go missing. The farmer asks, 'Where is my kwai?' and the livestock officials say that it's being lent to another farmer," Nuthaya said. "But when we go to check on the so-called farmer that was borrowing the animal, we find out that person isn't a farmer at all, but a restaurant owner who said they didn't borrow any buffalo."
The Buffalo Bank project was initiated by Rama IX over 50 years ago to help poor farmers borrow livestock to plow their fields during sowing season instead of renting them. Buffalos in the project must not be sold or slaughtered, Nuthaya said.
"We're also trying to find Boonrawd," said Patiwat Dilokpot, director of Phetchabun's Department of Livestock Development. "The latest we know is that a farmer borrowed it, but he forgot where he left the buffalo."
Patiwat said he was unconcerned about the foundation's bounty.
"Yes, I heard some news of that. That's up to them," he said. "But we officials have to find the buffalo ourselves too."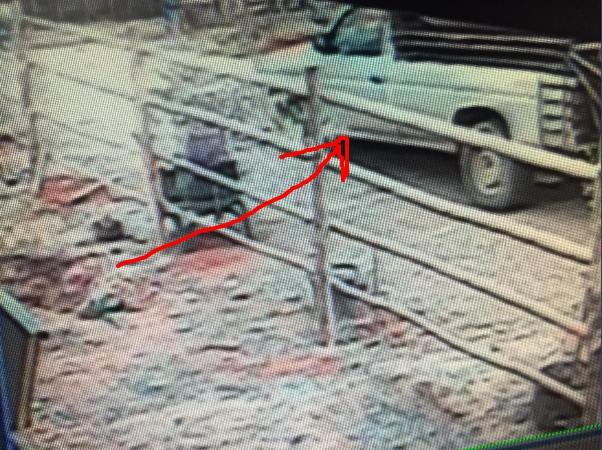 Rapeepak posted CCTV images Saturday to his Facebook page that he says show Boonrawd being carried away on a truck.
"I found some evidence linking livestock officials. At least there's some evidence, although the chance is slim, at least there's still a chance. Thanks to the New Life for Animals Foundation, soldiers, police and media for helping me find Boonrawd and not overlooking our fellow earth-dweller, Boonrawd."
Nuthaya said Boonrawd's case is part of an epidemic caused by corrupt officials who abuse their status.
"Usually, the officials intimidate the wronged farmers into not building a case against them. They say, 'You really wanna sue a royal project?' I don't see why they have to invoke the royal institution in their threats."
The New Life for Animals Foundation said it received calls from local livestock officials telling them to drop the matter of Boonrawd's disappearance because the department is being criticized.
"They need to tell us the truth, whether Boonrawd is dead or alive," Nuthaya said. "They're not telling us the facts or taking responsibility. They're corrupt."
The animal activist also said local livestock officials also fudge the numbers of buffalos available in a province, due to the decreasing numbers of the animal nationwide.
"They might say that there's 800 in a province, but when we go and check, there's none there," Nuthaya said. "Boonrawd isn't the first, and he won't be the last buffalo treated this way."