BANGKOK — A year of sorrow, planning and preparation will culminate Thursday with an event not seen in seven decades – the funeral of a king.
From delicate Thai craftsmanship expressing complex beliefs and rich historical tradition informing five days of ceremony, Thursday's cremation will prove one of the most significant events in modern Thai history.
Access all Our Royal Funeral Coverage Here: Royal Funeral For #KingBhumibol Live Blog
As well-known royalist and palace expert Tongthong Chandransu said:
"There can be no other event to unite Thais and make us feel we are in the same big family as this one."
With the complex rites come a lot of questions. To help readers, wherever they are, witness and understand this event, Khaosod English has put together some practical answers.
Watch: Virtual Thailand – Enter the Crematorium of King Rama IX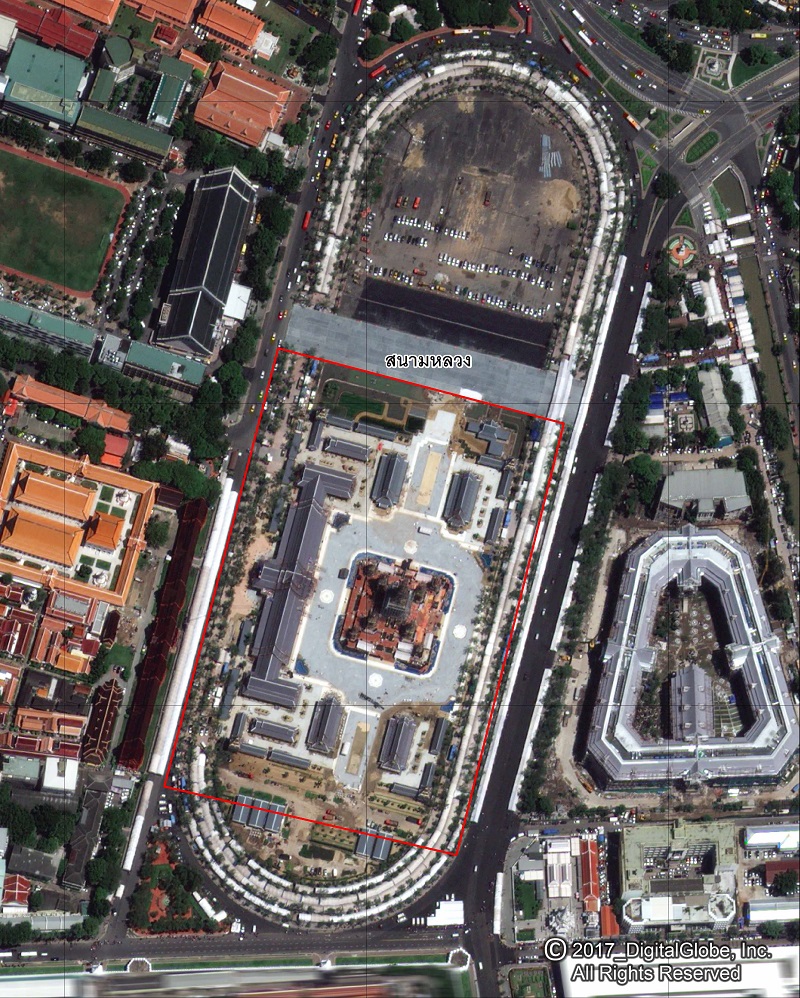 How Can People Witness the Ceremony?
The area where the cremation will take place in and around the Sanam Luang offers 150,000sqm to accommodate 200,000 people. The main viewing area around the crematorium and adjacent streets was to accommodate 40,000 people, but the authorities Tuesday were looking to free up space for 70,000 spectators.
Although people have already begun camping outside the area, they won't be allowed inside until 5am on Wednesday. They are not allowed to bring chairs or mats and will have to be present to physically secure their spots.
That said, the government expects more than 250,000 spectators, so expect surrounding roads such as Ratchadamnoen Avenue to be occupied as well.
A full-dress rehearsal for the cremation procession was held Saturday.
How to Watch from Home?
The national TV pool will broadcast all the parades and merit-making rituals of the five-day ceremony. Thursday it will broadcast all day on all channels.
Khaosod English will have five reporters in the field livestreaming and live-blogging throughout the day.
Update: All funeral coverage will be streamed in English on the official website and Facebook.
Public broadcaster Thai PBS has already created feeds for their planned live broadcasts: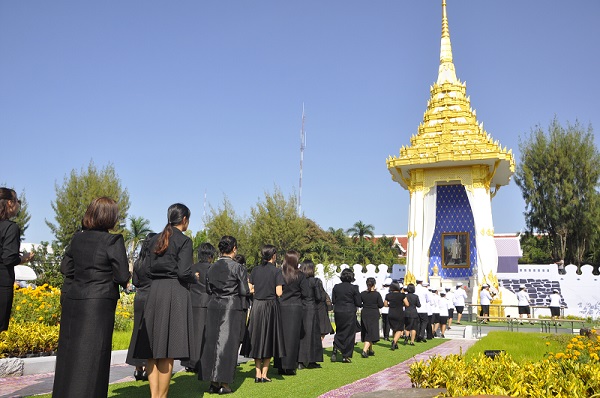 Tune in an hour before a royal merit-making ceremony will be held in the Dusit Maha Prasat Throne Hall at the Grand Palace in preparation for moving the royal urn to the crematorium. The ceremony begins at 5:30pm.
Starting at 7am, the royal urn will be transported in a procession from the Dusit Maha Prasat Throne Hall to the crematorium. After midday, the live broadcast will continue via the second link above.
Hours before the 10pm cremation, His Majesty King Vajiralongkorn will perform a symbolic version at 5:30pm during which time people will be able to approach the urn to leave offerings.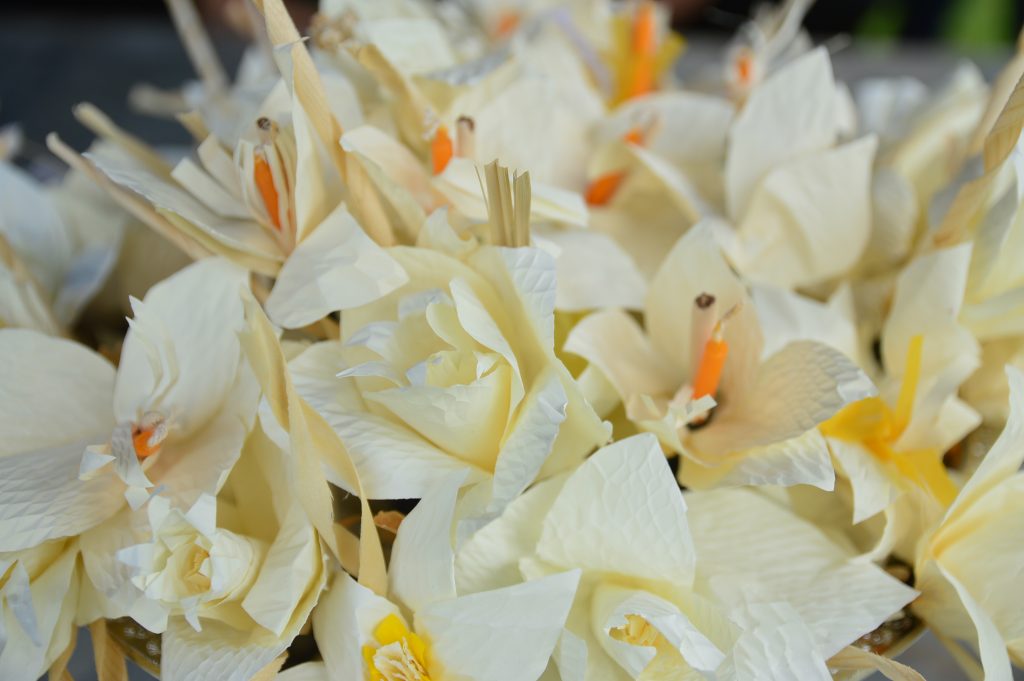 Outside of Bangkok?
To allow people a chance to personally pay homage to the late king for the last time, the military government made Thursday a public holiday and the Labour Ministry encouraged employers to let people take the day off. Many businesses, including all 7-Eleven stores, have announced they will close for part or all of the day.
Read: What's Closed in Bangkok During the Royal Funeral (Updated)
Those not going to the Sanam Luang can visit one of 85 crematorium replicas nationwide – eight in Bangkok – to make funerary offerings of sandalwood flowers. The flowers will be burned with fire that was lit seven days earlier by King Rama X and distributed throughout the realm. Sandalwood is burned because its fragrant aroma is believed to help lead souls of the deceased to heaven.
Those who want to go must wear formal black clothes and shoes.
Overseas?
Ceremonies will be held at Thai diplomatic missions and temples worldwide. In some countries, special venues were booked for people to offer sandalwood flowers such as the Kursalon Hubner music hall in Vienna, Austria; the Namba Midosuji Hall in Osaka, Japan; and Mumbai's Coomaraswamy Hall in India.
A database of venues is available online in Thai.
What Does the Ceremony Symbolize?
By tradition, Thai kings are divine beings. After his death, the cremation of King Bhumibol is the last step to return him to heaven.
Tongthong Chandransu, a royalist academic known for his expert palace knowledge, explains the idea comes from Thailand's two major spiritual currents.
In Buddhism, it takes many reincarnations to achieve enlightenment. As the current Buddha many revere was neither the first nor last, it means a new Bodhisatva or enlightened figure could come at any time.
"If you look at the royal manner of King Rama IX, you will see he was very much a Bodhisattva," Tongthong said at a recent discussion of the funeral. "He was born to accumulate merit and barami so that one day he can be reborn as a Buddha."
What is the Royal Crematorium?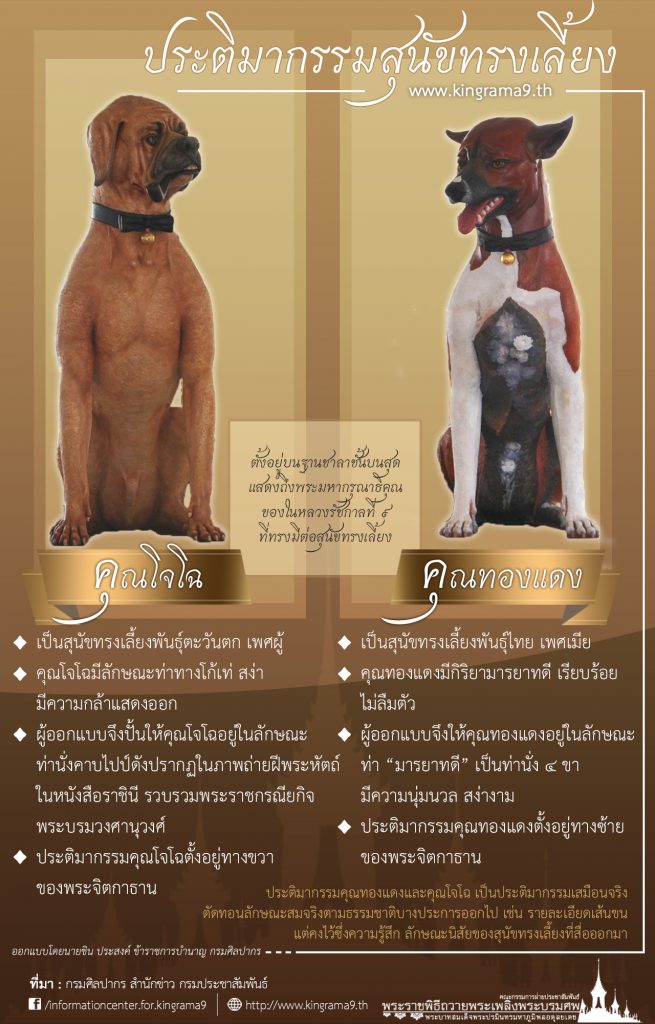 The royal cremation tradition can be traced back to around 600 years ago. When the king died, merit-making rites were followed by a cremation ceremony in an elaborate, temporary crematorium.
Read: Retro Report: Looking Back at Cremation of King Rama VIII (Photos)
The 50-meter high Royal Crematorium, where the urn will be burned atop the pyre, is modeled after the mythical Mt. Meru which sits at the center of Buddhist and Hindu cosmology. The version built over eight months in the Sanam Luang is, like the original, surrounded by water and magical creatures.
"Farangs asked me what were we doing," Tongthong said. "I simply told them we are building heaven."
How Much was Spent?
Tongthong said this is the most popular question asked by foreign media. His answer is simple: he does not know. But he personally thinks it is priceless.
Cabinet resolutions show approval of 3 billion baht for the funeral.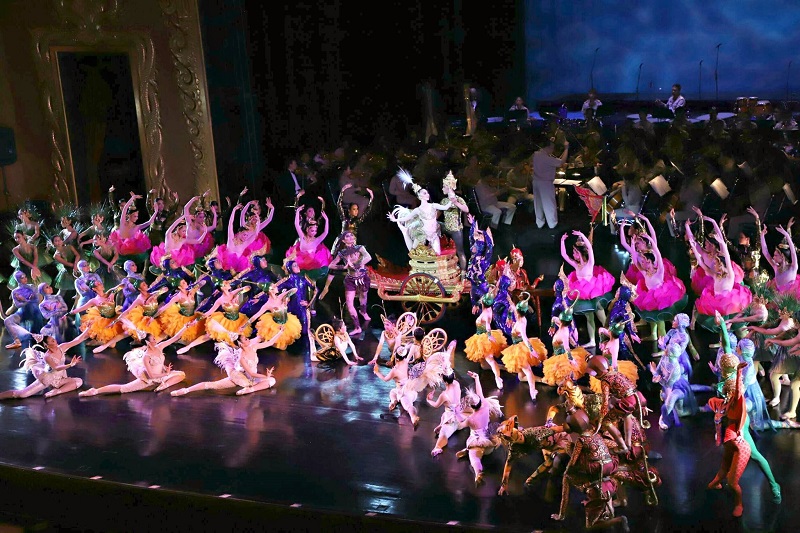 Why Are Performances Set for Thursday Night?
As per tradition, public performances will mark the end of public mourning. They are meant to pay final tribute to the late king by manifesting his greatness. The shows will run 12 hours from 6pm on Oct. 26 to 6am the next morning.
Before the crematorium, more than 300 masked performers will stage classical Khon drama.
The public can watch shadow plays, puppet shows, ballets and orchestral performances performed by thousands of artisans on three open-air stages in the Sanam Luang.
Those at home can see the Khon and shadow play performances on Channel 9 MCOT, Channel 5, TNN24, Spring News, Voice TV, Nation TV, Amarin TV, PPTV and TGN.
Dramas and puppet shows will show on Channel 3, Thai PBS, Thairath TV, New TV, Workpoint, Now26, True4u and Parliament TV.
NBT, Channel 7, Channel 8, Mono TV, One Channel, GMM25 and Bright TV will show ballet and orchestras playing music composed by King Bhumibol.
What Will Happen to the Crematorium?
As per tradition, the crematorium is temporary. It will be open for the public to visit Nov. 2-30 before being dismantled.
"Somebody asked can we keep it for a year or at least three months? My answer is absolutely no," Tongthong said. "Since ancient times, it is considered a bad omen to leave a crematorium in the center of the city for long."
In the past, some parts of the crematorium have gone to be used at temples and hospitals.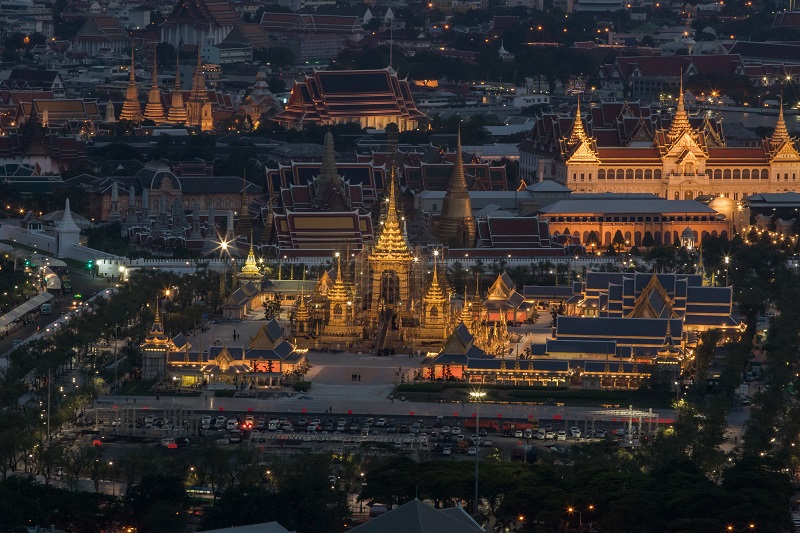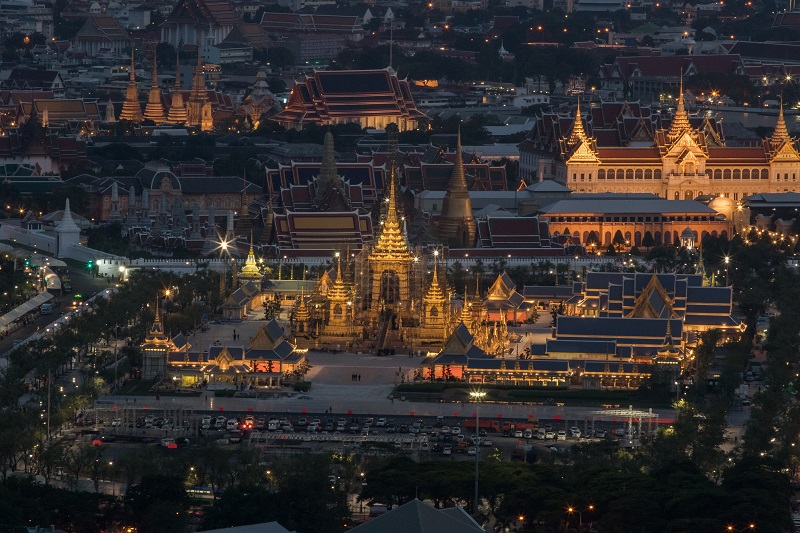 What Will Happen to the King's Remains?
The collection of royal relics and ashes (the king's bones and ashes) will take place at 8am on Friday and can be watched online.
The Royal Reliquary Urn containing his bones will go to the Dusit Maha Prasat Throne Hall at the Grand Palace, while the royal ashes are transferred in a cone-shaped container to the Phra Sri Rattana Chedi in Wat Phra Kaew, or the Temple of the Emerald Buddha.
A royal merit-making ceremony for the royal relics is scheduled for 5:30pm on Saturday. Thai PBS will have that too. At 10:30am on Sunday, they'll be taken to be enshrined in the Heavenly Abode of the Chakri Maha Prasat Throne Hall within the Grand Palace.
Later that day, at 5:30pm, the royal ashes will be enshrined in two final resting places: Wat Rajabopidh and Wat Bovoranives.