Top: Pokchat Worasub / Courtesy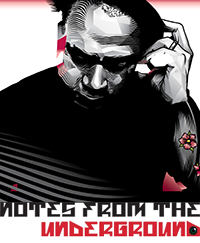 Pokchat Worasub has made waves in Bangkok's art scene by exploring the human form through the lens of her camera – or as she describes it – the "natural choreography created by emotions."
Three years ago, her debut at bar and art gallery Jam introduced folks to her fixation with contorted bodies and hidden faces set against backdrops of fields and factories.
"I prefer to keep some things hidden, so that people can use their imagination as to what the picture means to them," she said.
Her latest exhibition, "This Is Not Cute," heads into raunchier, fetish territory with women shown nude, masked, wreathed in smoke. There's objectification and even some medical apparatus.
"I chose this title because I wanted a response, in a way, and to get a reaction. Most people see my work as cute," she said. "But it's about intimacy, fragility, desire, frustration, games, light and more that's so beautiful," Pokchat said.
The show opened earlier this month at Bangkok's new lair for all things kink – Maison Close.
Read: Quirk, Kink and Death Play in Shadow at 'Maison Close'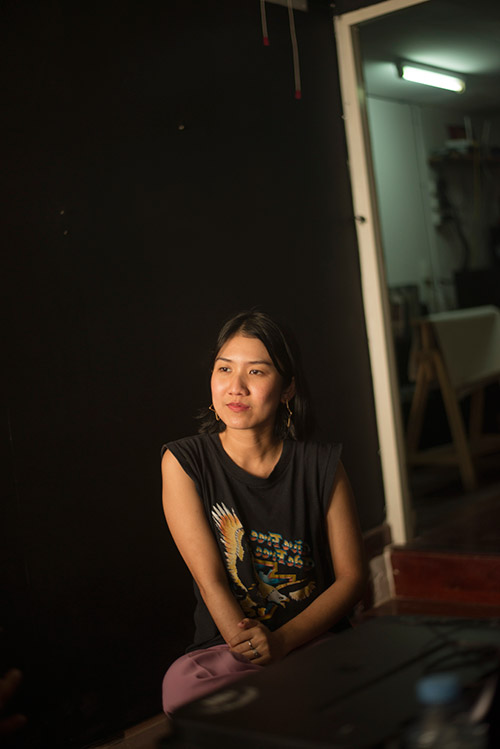 Before Pokchat, 32, established herself as a rising force in Bangkok's art scene, she, like many, struggled to find her own style.
After graduating with a degree in Visual Arts in 2008 Pokchat worked as a commercial photographer. This, she says, gave her more inspiration to find her true self.
"I was doing a lot of commercial work, and I became bored with working in that field because I didn't like being told what to do."
Pokchat, who identifies as bisexual, said that it was while doing her postgraduate studies that she discovered her passion for the female form as well as coming to terms with her own sexuality.
"About that time when I was studying for my master's degree, I became interested in women and their bodies," she said.
By addressing the dynamics of power and sex, Pokchat's work evokes a history of sexploitation that runs from Russ Meyer to Polaroid predator Terry Richardson. But she doesn't see her work that way. She says her shoots are one-on-one – and most importantly – depend on building trust with her models. And beside directing how things should look, she doesn't tell them what to do.
"I have to get to know my models really well first and it's important that they're feeling comfortable," she said.
A mid-show event with additional works and a party takes place at 6pm on Saturday at Maison Close. The exhibition then runs through June 16. The venue is located on Soi Charoen Krung 34 and can be reached via taxi from BTS Chong Nonsi. Pokchat also has work showing at Krungthai Gallery.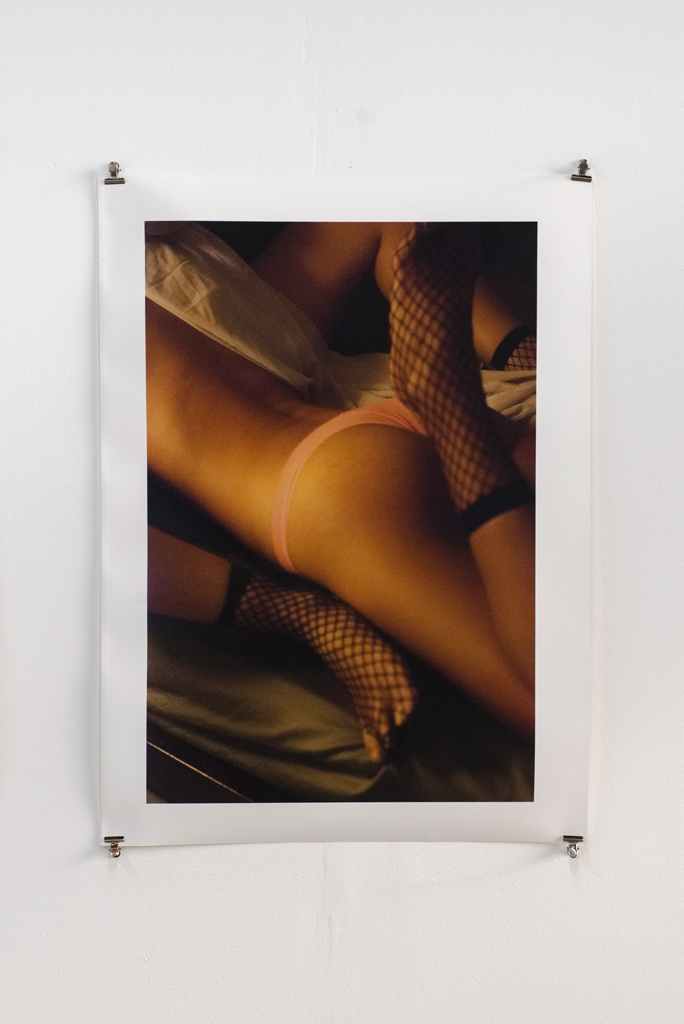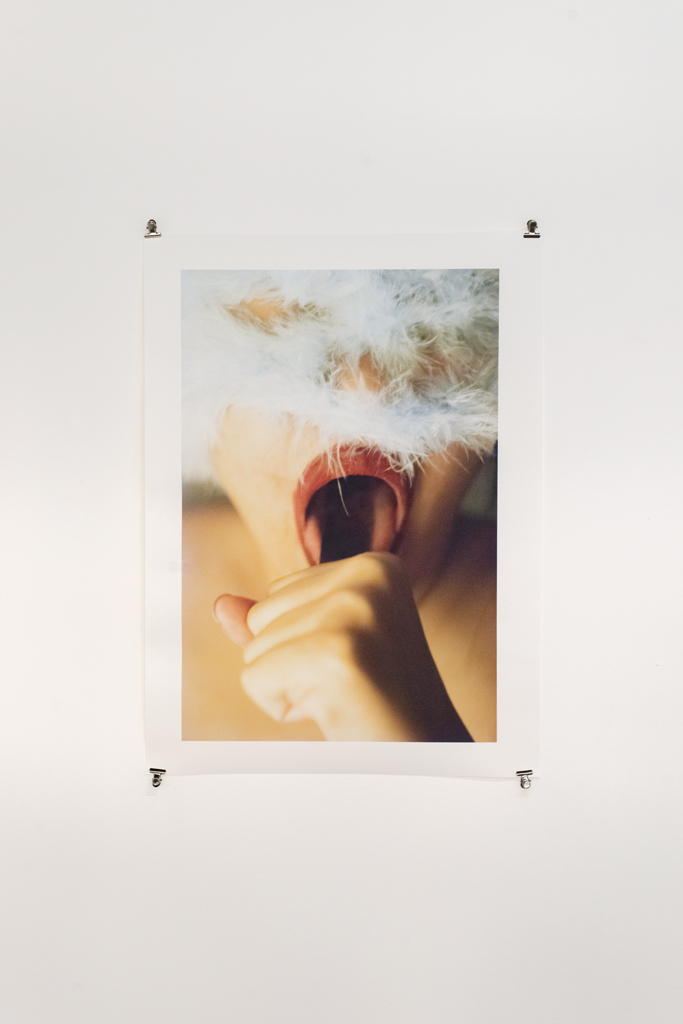 Image: Pokchat Worasub / Courtesy