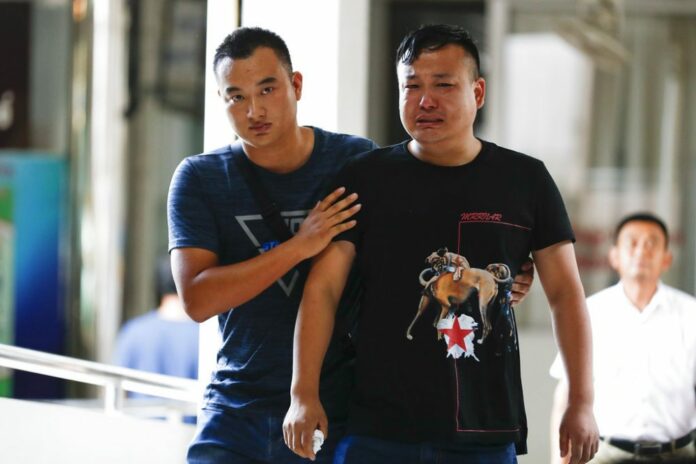 PHUKET — Divers and helicopters on Monday morning continued the search for those missing after a vessel sunk last week off Phuket, killing dozens.
More than 30 divers participated in an operation to flip the sunken "Phoenix" double-decker vessel, which capsized Thursday and killed more than 40 Chinese tourists. Five people are still missing, according to Phuket Governor Norrapat Plodthong.
Read: 40 Bodies Found After Phuket Boat Capsized, Officials Say
The death toll on Monday morning stood at 42.
The new information Monday morning showed that, instead of the previous figure of 93, there were actually 89 tourists, 87 of them Chinese, on the boat, Norrapat said.
Norrapat said rescue teams need more time and equipment to raise the wreckage and retrieve bodies thought to be trapped under the boat, which sits about 45 meters beneath the surface.
Prime Minister Gen. Prayuth Chan-ocha arrived at the scene this morning.
The tragedy occurred Thursday when the vessel – carrying more than 100 people – sunk after being hit by rough waves at sea.
Related stories: