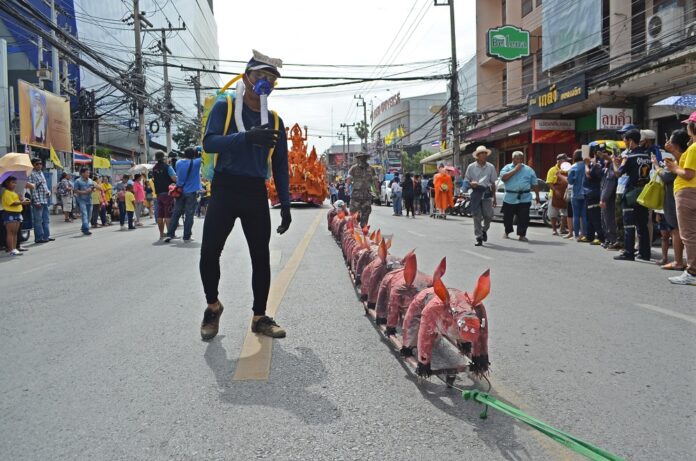 KORAT — A candle parade featuring sculptures of the 13 members of a rescued youth football team, their rescue divers and Gen. Prayuth Chan-ocha amazed crowds Saturday morning in Korat city.
On Buddhist Lent, people lined up along the roads to see floats of candle sculptures, which journeyed for more than 10 kilometers around the city. Each float was submitted by teams as part of a contest of the annual festival.
Some of the more prominent floats featured sculptures of wild boars to symbolize 13 youth footballers rescued from a flooded cave in Chiang Rai earlier this month, and rescue hero Saman "Sgt. Sam" Kunan, who died during the operation.
One of the floats depicted Prime Minister Gen. Prayuth Chan-ocha on a rickshaw.
All floats will later be parked at the Thao Suranari Monument in Korat city center. The evening will see cultural performances of local dance and music to celebrate the religious occasion.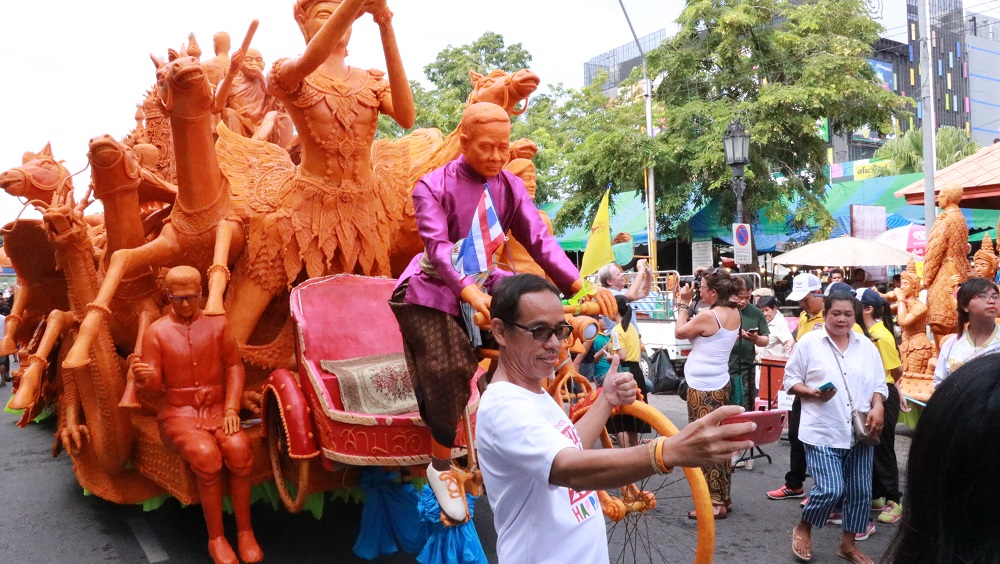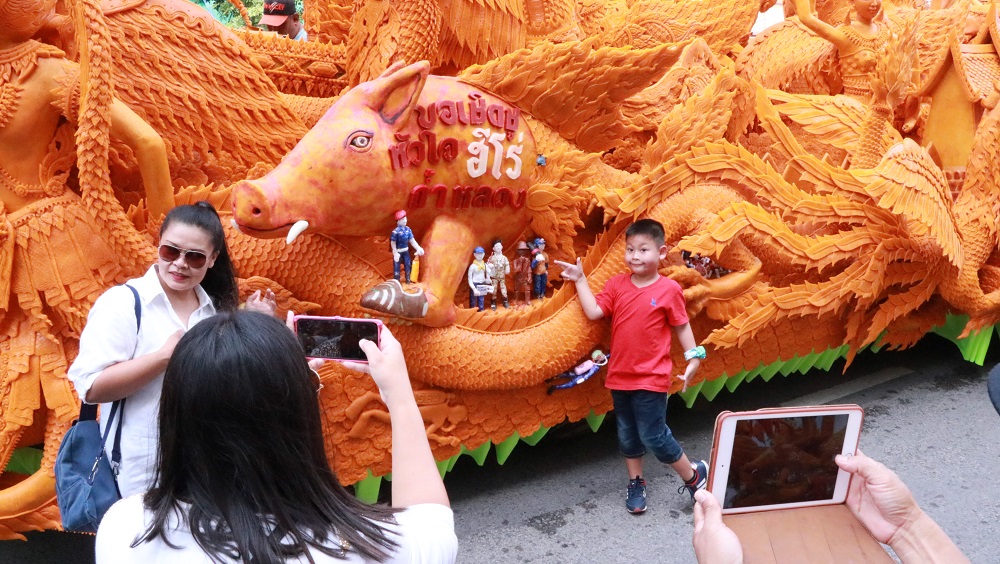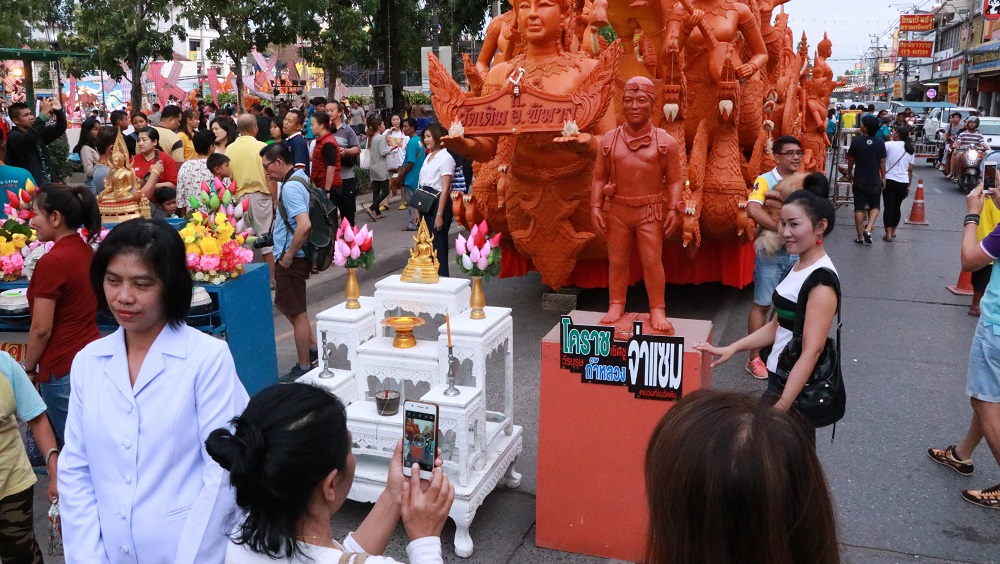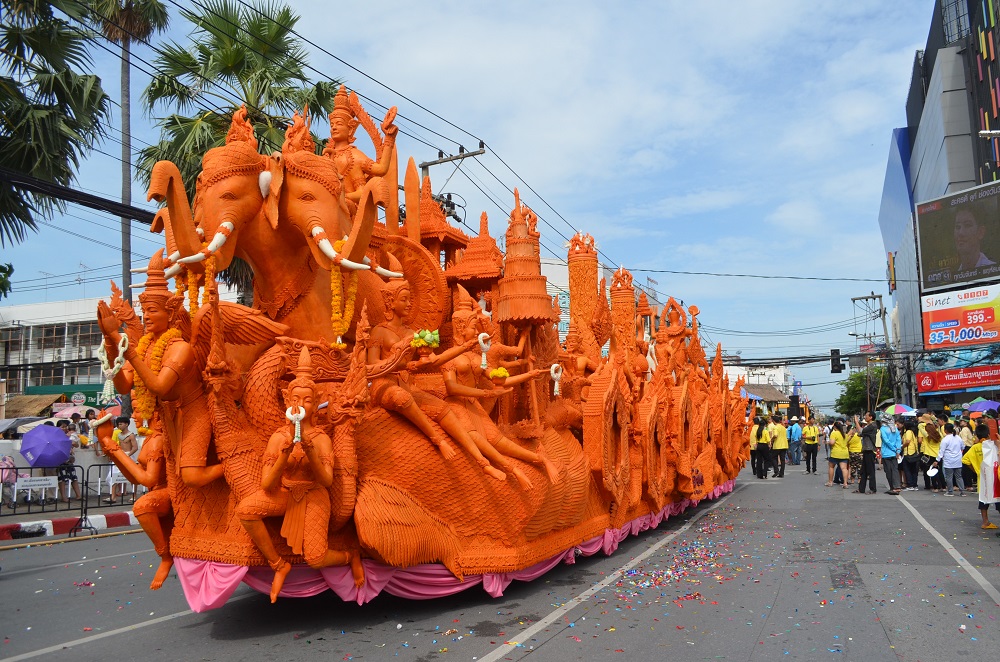 Related stories:
Ceremonies Kick Off Nationwide to Mark Buddhist Lent
Boar in Footie Boots to Feature at Korat Candle Fest