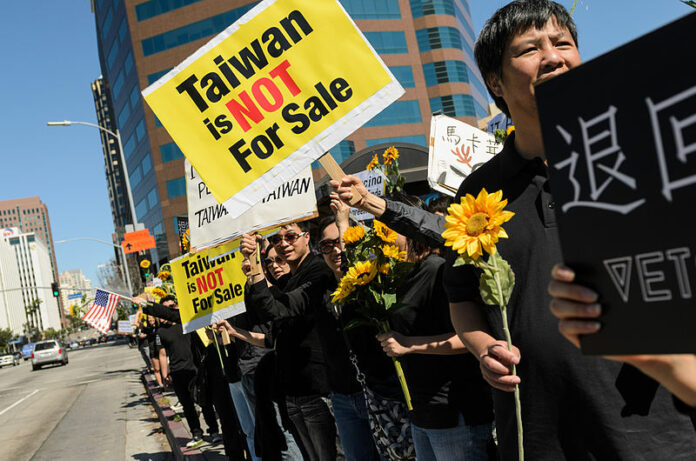 BANGKOK — A film that puts together records of a social movement in which protesters occupied the Taiwan parliament over 20 days will be among selected documentaries to show later this month in Bangkok
For the first time in Bangkok, the Taiwan Documentary Film Festival will take place at a capital city cinema with eight documentaries reflecting Taiwan's history, culture and politics.
The four-day festival will open with award-winning "Small Talk" by director Huang Hui-chen. Huang recounts her relationship with her estranged mother, a lesbian priestess. The film was selected as Taiwan's contender for the Academy Awards' foreign-language film.
Other highlights include "Le Moulin," about a poetry group of the same name which emerged in the 1930s to protest Japanese colonial rule. "The Silent Teacher" poses big questions about life and death and revolves around a swimming coach whose wife's body is donated to a medical school.
See intense moments from recent history. "Sunflower Occupation" shows scenes from the progress and aftermath of the 2014 Sunflower Student Movement, where student-led protest groups occupied the Taiwanese parliament for 23 days after the passing of a trade deal with mainland China.
Apart from the films, two Taiwanese documentary filmmakers – Huang Ya-li and Tsai Tsung-lung – will sit down for a panel discussion and workshop.
Tickets are 160 baht and schedule is available online. The event runs Aug. 30 to Sept. 2 at SFW Cinema in the CentralWorld shopping mall.